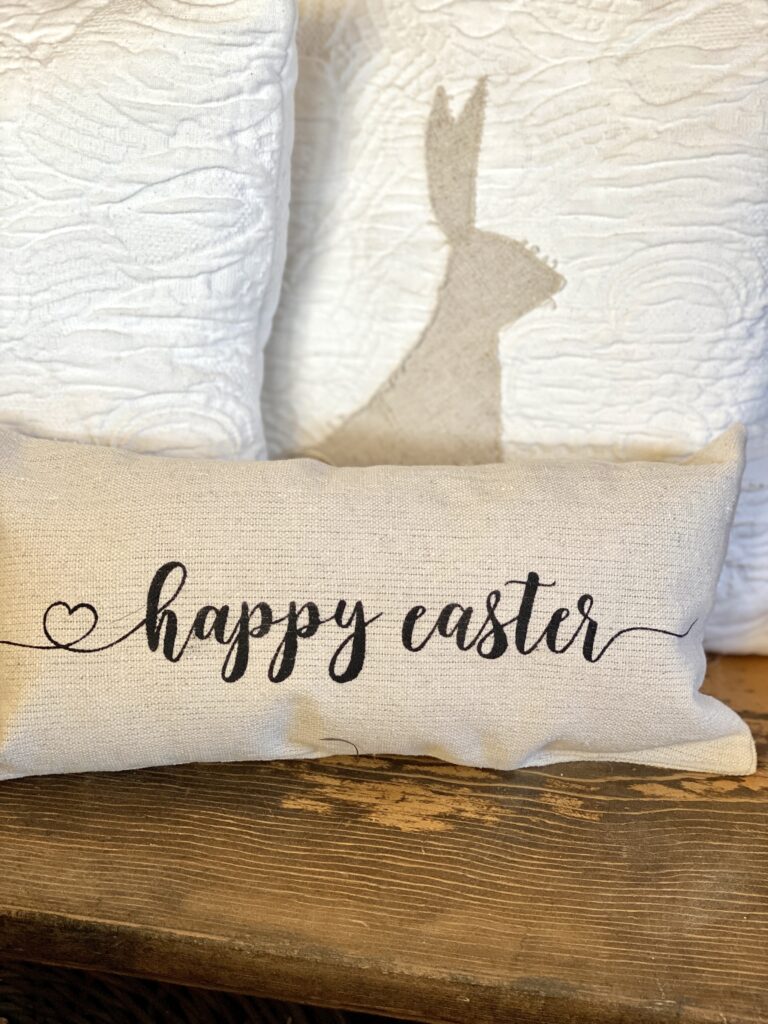 This Easy Easter Pillow DIY With Cricut took me less than one hour from start to finish. I love a simple DIY project, don't you? I've even included the free SVG cut file for you!
This post contains affiliate links. Please read my blog disclosures for full details.
If you take a look around my blog, you'll find that I love easy DIY projects. I don't like to spend a lot on supplies but I do like to have a couple of new seasonal decor pieces each year. You won't need much to make this!
Supplies List for Easy Easter Pillow DIY With Cricut
Fabric – I used a piece of drop cloth.
My Happy Easter cut file – available below for free!
Sewing machine or needle and thread. You could easily sew this by hand.
Craft Paint
Vinyl and Transfer Tape – I love this transfer tape the most!
I cut a piece of drop cloth about 14″ wide by 12″ tall. You can make your pillow any size you want. Because this file is wide, I thought a small bolster pillow worked best. I cut my file and weeded out the design and used transfer tape to place the design on the bottom portion of the fabric. You'll have to go slow when removing the transfer tape and use your fingernail or tweezers to make sure the tiny pieces inside some of the letters stick.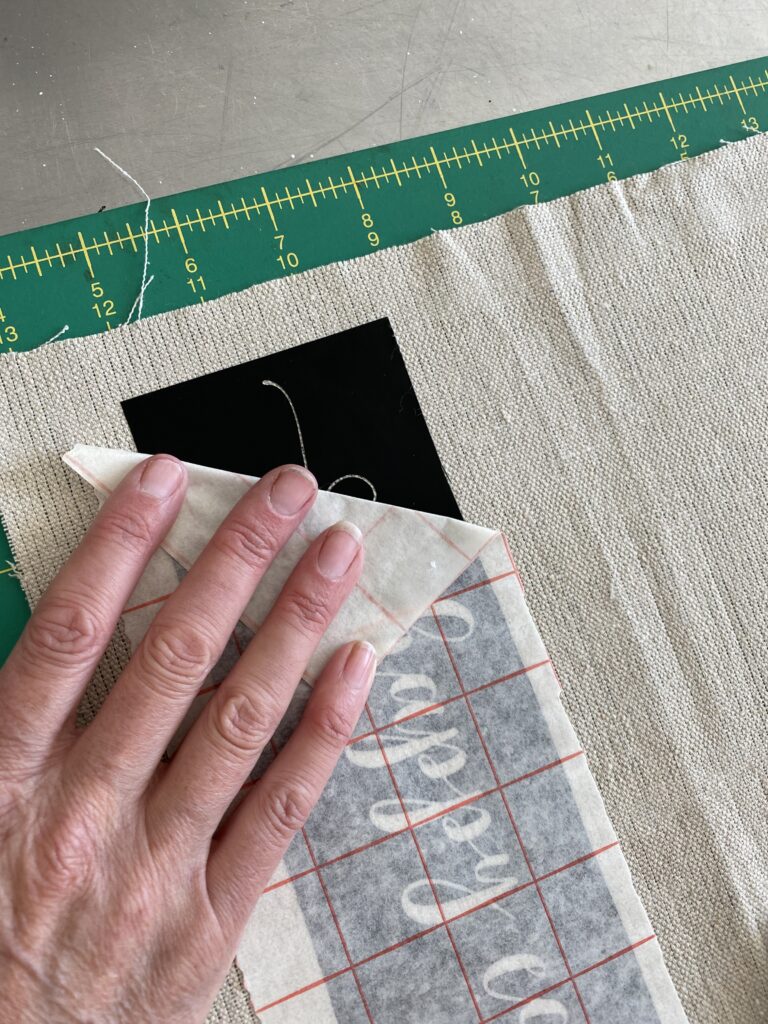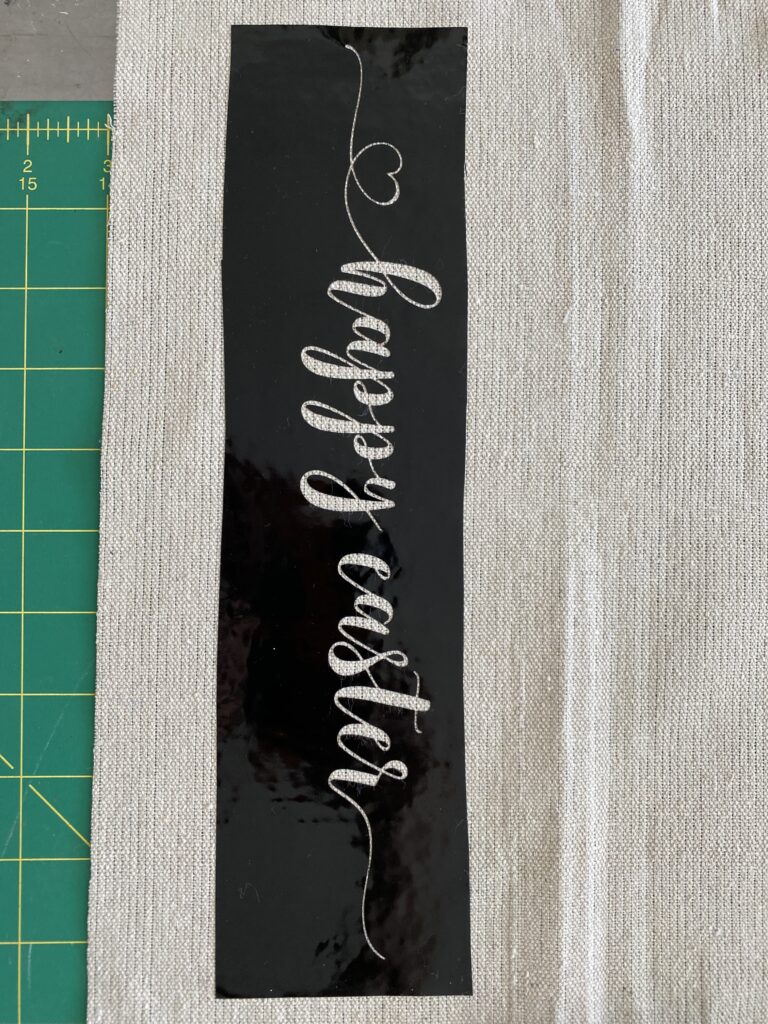 Squeeze paint onto a plate or scrap of paper. I used a stenciling brush and applied the paint using a dabbing motion. Don't wipe the brush side to side. You'll lift the vinyl and won't get a clean line. Once the design is fully filled in, peel the vinyl off of the fabric carefully. Use tweezers to pick up the little tiny pieces but be careful and wipe your fingers and tweezers after you pick up each piece or you'll get paint where you don't want it.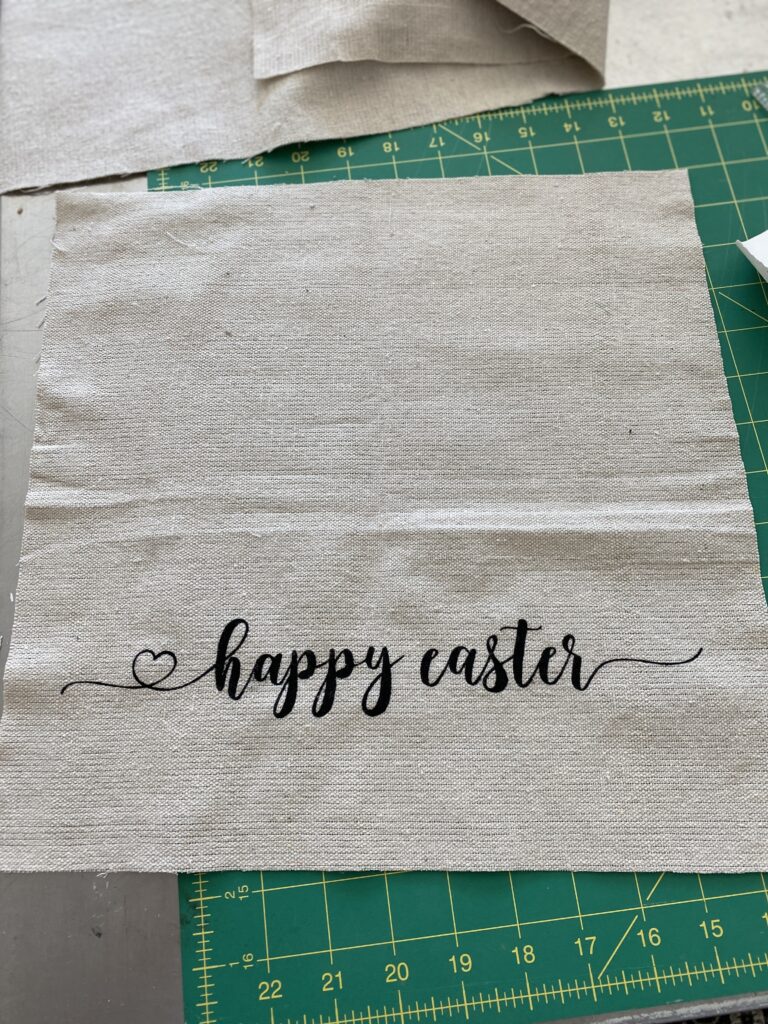 I was pretty impressed with how well the design worked even though it's a dainty design with thin lines. It turned out nice and clean.
I'm sure there are 100 different ways to make a pillow the right way, but I like "easy" so I folded the top over so the design was on the inside and only sewed the sides and the bottom leaving about a 3″ opening. I then turned the pillow right side out and stuffed it with Poly-fil. I used my sewing machine to stitch the 3″ opening shut but it would look nicer if you hand-stitched it shut hiding the seam. When I put the pillow on my couch, I couldn't see the seem anyway so it doesn't bother me.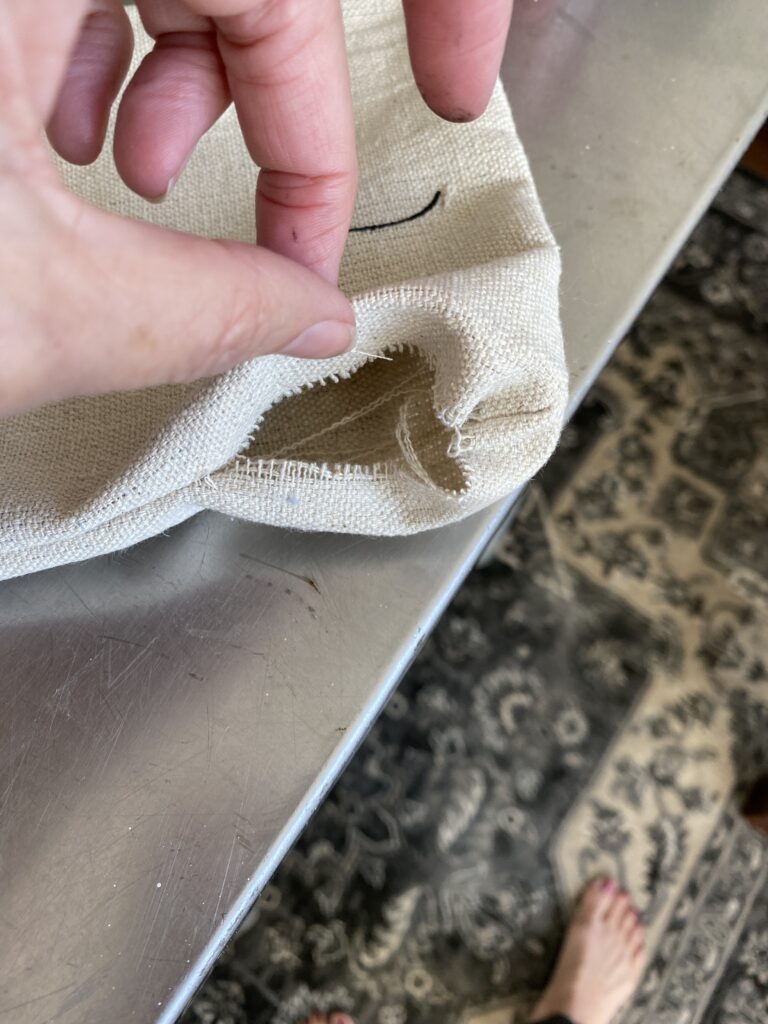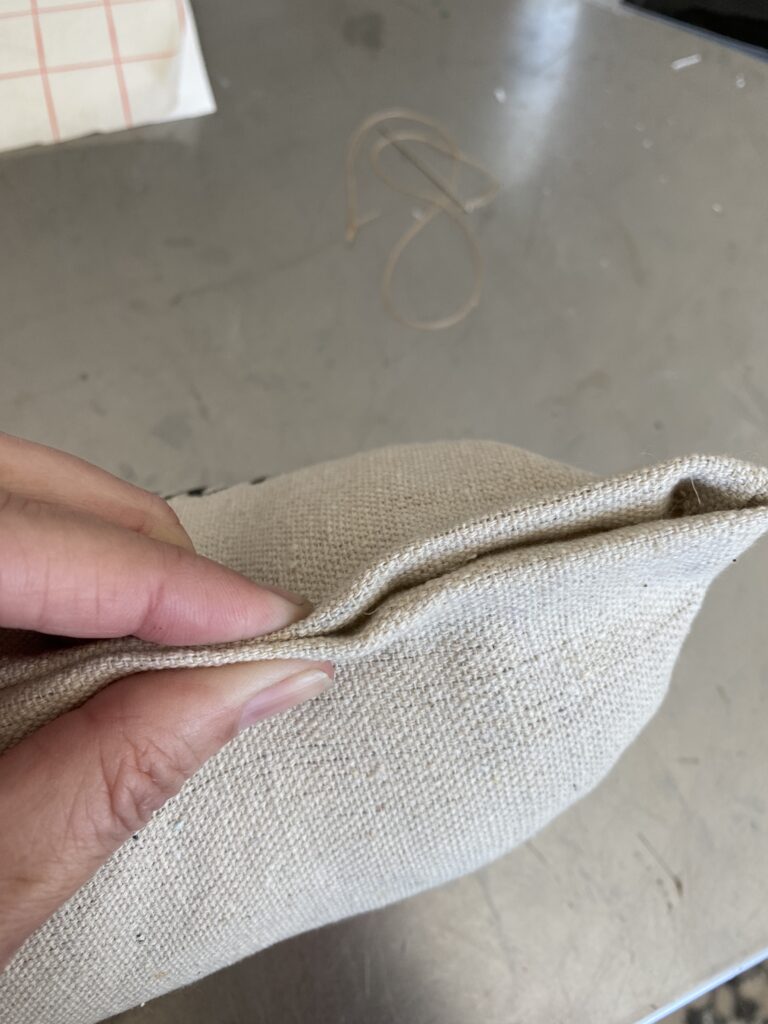 I promised you the file so here it is! You can use my designs for personal use but please do not resell them or give them away. Just link to this post so your friends can get the file, too! I love referrals to my little blog.
By popular demand, I also created this file with the words Happy Easter stacked for a square pillow in a different font. It's really pretty and you can get that file here:
I'm working on so many projects right now. Crafting is my little escape from work-life. I'm always up to something new. I'd love for you to follow me on Pinterest. I post all of my new projects and free files there!
https://www.pinterest.com/hootshack/