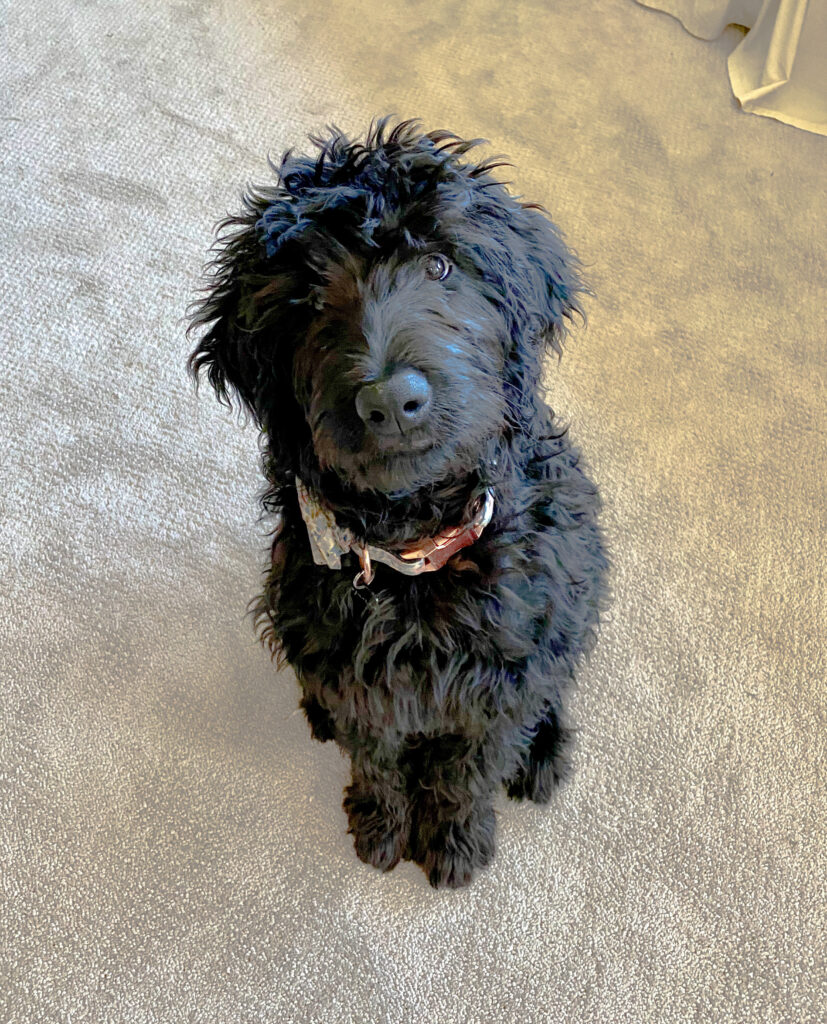 Hi! I'm June from Juneshack. You may have met me on Instagram but if not, just search Juneshack and you'll find me. I am an F1 Standard Goldendoodle. My mommy is a black Standard Poodle and my daddy is a Golden Retriever. I live with my pawrents in sunny California. These are some of my favorite things.
This post contains affiliate links. Please read my blog disclosures for full details.
A good water bowl that catches drips is a must! The first one pictured below on Amazon is a dog water bowl that helps protect cabinets! It catches the drips in a tray.
I have a freebie here for you that my mom created. It's a Cricut SVG file for dogs. My mom made a cute DIY dog sign with this. Download below the image.