I've already finished up my Christmas Sheshed Decor and I'm loving the colors this year. I scrolled through Instagram and Pinterest for inspiration and the neutrals have definitely caught my eye. Mom came over with bins full of decor she doesn't use so I got lucky this year and we decorated the entire thing and (so far), I haven't spent a dime! I still have a few things I want for the outside, so the jury is still out on whether this project will go down in the books at no dollars spent! Stay tuned for the update on that 😉
My posts contain links that may lead you to a product that I could earn a small commission if purchased. This costs you nothing and helps me keep this blog afloat. In some cases, similar items may be linked if the items I use are no longer available or if I see different variations or prices for you. Thank you for your support. Please see my full disclosures for more details.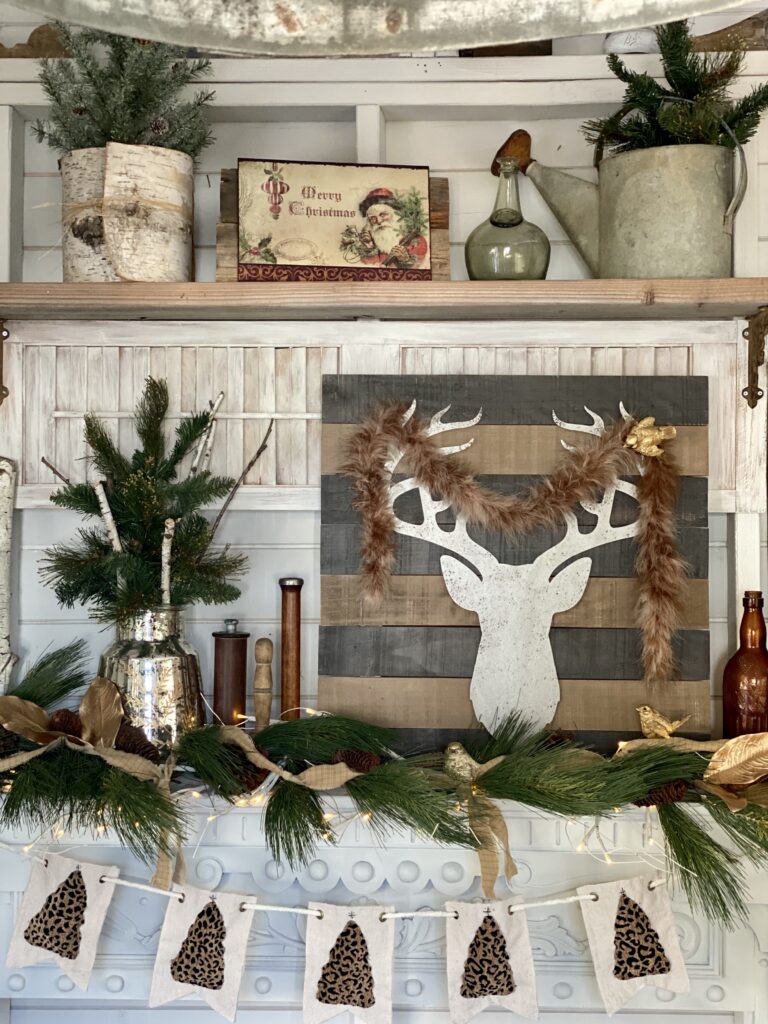 My Christmas Sheshed Decor is a mixture of items I already had, items mom gave me and some DIYs of course! (You can find some similar items on my Amazon Storefront. ) . Starting from the top shelf, I added some simple pine picks to containers I always have on this shelf and added a small metal sign. I couldn't find that exact sign for you but here are some great options!