It's been a while since I posted an update on the she shed. I've been having so much fun decorating it and working on several DIY projects. I'm pretty much a homebody, so having a fun project I can work on (or in) without leaving the house is a win-win for me.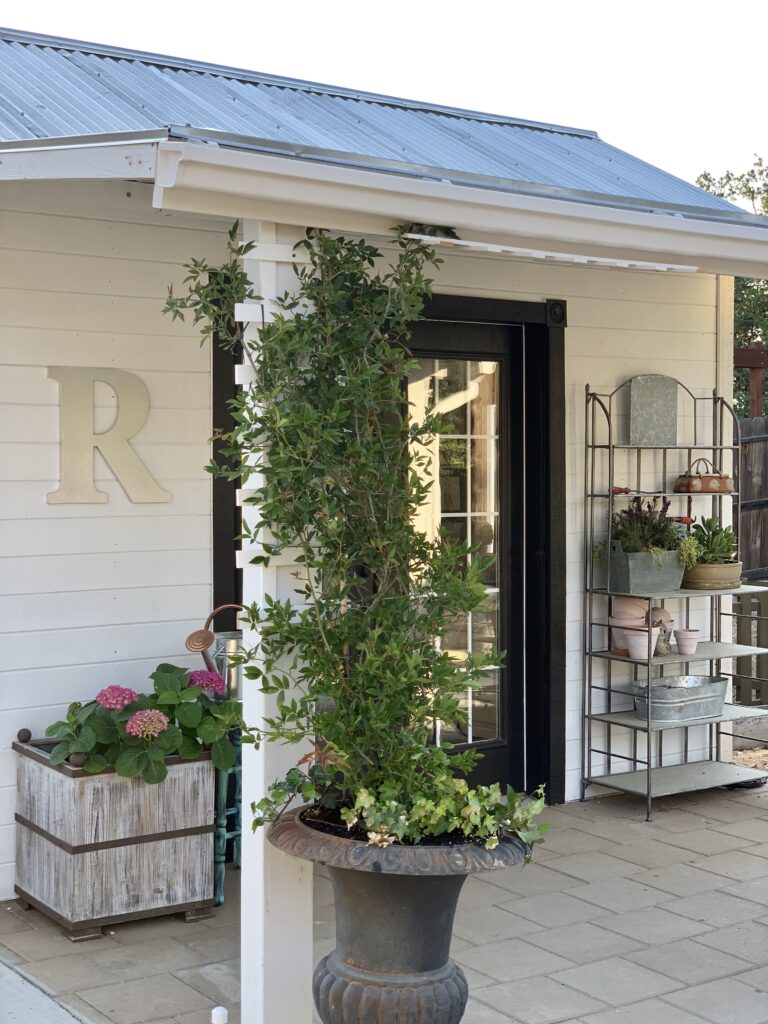 My posts contain links that may lead you to a product that I could earn a small commission if purchased. This costs you nothing and helps me keep this blog afloat. In some cases, similar items may be linked if the items I use are no longer available or if I see different variations or prices for you. Thank you for your support. Please see my full disclosures for more details.
New Shed shed Paint Color
The biggest change I've made to the shed since you last saw it should be pretty obvious, I painted it white! I always wanted the shed to be white but everyone kept telling me it would be to stark for the yard, so I went with a tomato red color. The color was a struggle for me so I tried to tie the color in with red outdoor cushions. It did help tie things together, but it still just wasn't workin' for me. Finally, I'd had enough and drug out the white primer (I knew covering red was going to be super fun…). I love the white color so much more. I think it looks classier and more like the white farmhouse I dream of living in one day!
New She shed Decor
My good friend, Lori, gave me the cute galvanized baker's rack that you see out front. Thanks Lori! I'm still working on finding the right things to fill in the shelves so that will give me something new to share coming up real soon. Be sure to sign up for my newsletter so you can stay up to date.
Some other things I've added to the shed are my Felt Leaf Garland and the Easy Shutter Shelf. Be sure to check out both simple DIY projects.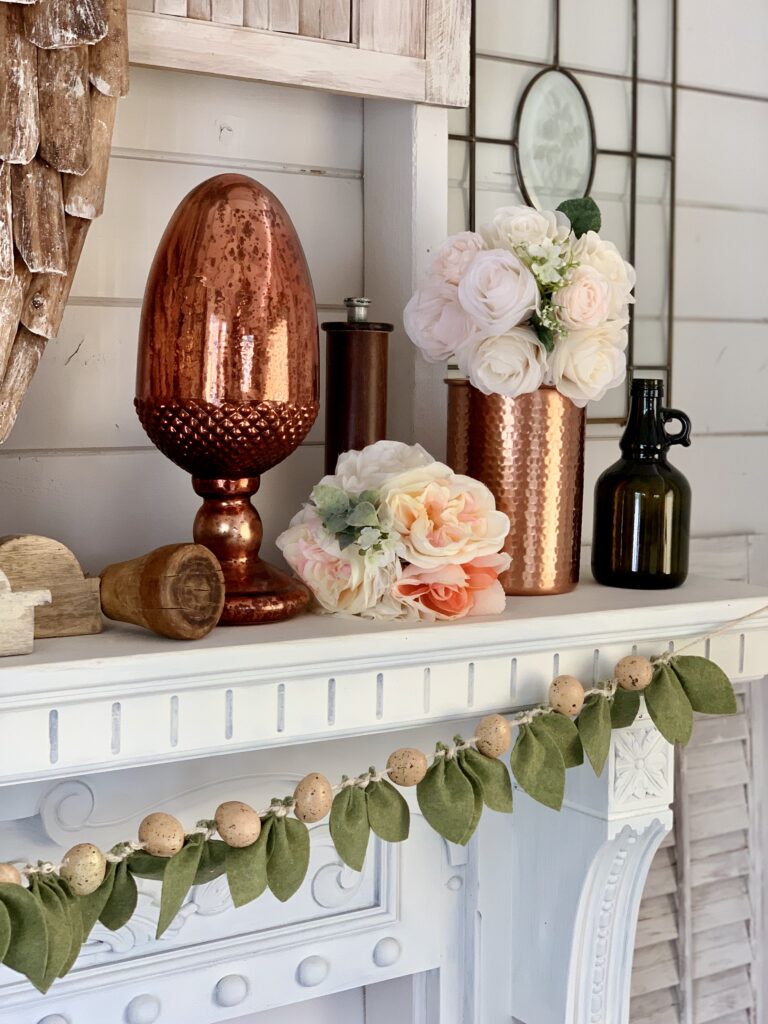 You can see I also added some Spring decor. Flowers are one of the easiest things for me to update without breaking the bank. I have a small dresser in my shed that I use to store my seasonal decor so it makes it super easy for me.
I'll be sure to post more updates soon. I'm still enjoying my little shed so much. We are working on the outside more now which is exciting. We're finally covering the endless amounts of dirt in our yard. I feel like we're finally gaining on things and the yard may one day be done! Until next time my friends.