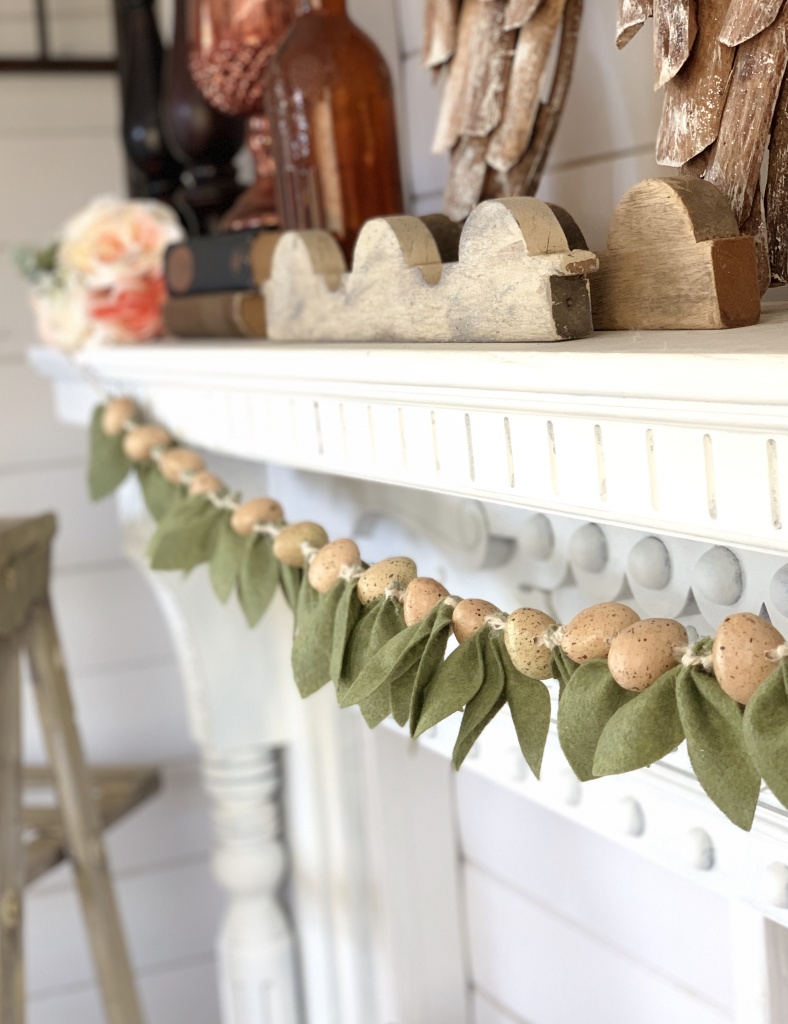 This Felt Leaf Garland DIY was so easy to make and I'm excited to share this simple but beautiful DIY with you. I used my Cricut to make mine, but you can also cut the leaves by hand if you don't own some sort of cutting machine. I love the way the mossy green leaves look against the white mantle in my shed.
This post contains affiliate links. Please read my blog disclosures for full details.
Cutting The Felt Leaves
I found my leaf pattern on Canva and resized the leaves to 2 1/2 inches each. I love my Cricut because it will cut the leaves while I'm working on other projects. You can find the green color I used here. I used the rotary wheel to cut the felt leaves. I get the cleanest cut with it. My garland took about 50 leaves. I used a glue gun to pinch and glue the rounded end of the leaves together to give the leaves some shape. You can see this in the pictures below. I would imagine you could do this with a needle and thread but it would take a little longer.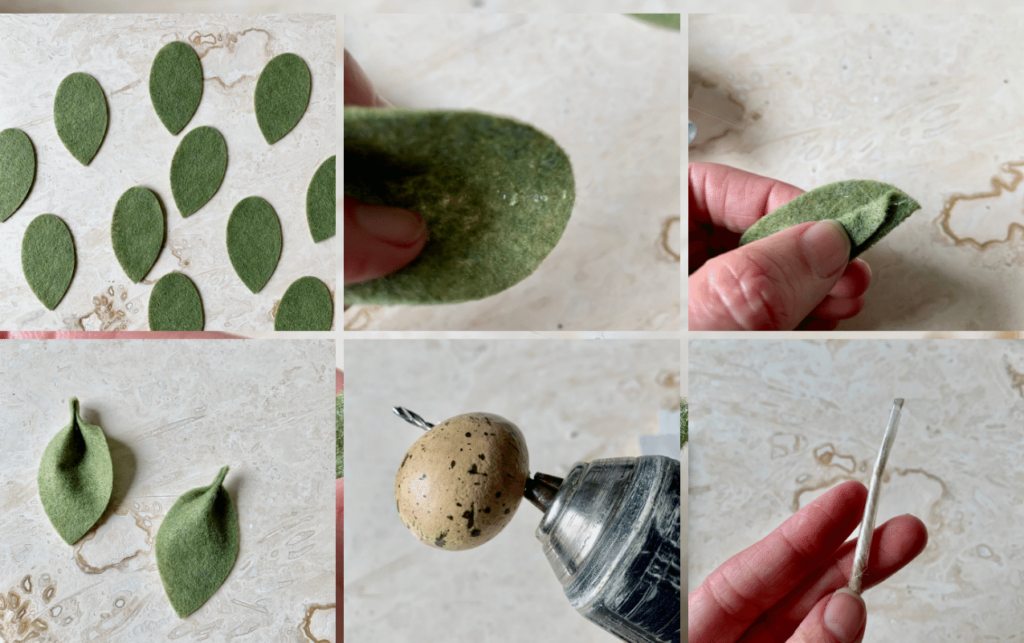 Preparing The Speckled Eggs
I used foam eggs that had a cute speckled pattern. I used about 20 eggs and I drilled holes through each one. Here are some similar eggs. The holes need to be large enough to fit the twine through. This took a little patience but I finally got the job done. It helped to tape the end of the twine to use it like a needle to fish the twine through the eggs. You can see that in the photo above.
Putting The Felt Leaf Garland DIY Together
I glued clusters of three leaves together and then glued them to the twine. After giving that a few seconds to dry, I slid an egg on the twine to create some separation. I found the easiest way to glue the leaves to the twine is after you have the three leaves glued together with a hot glue gun, flip them over and draw a straight line with the glue and then stretch the twine over the glue. Sorry, I forgot to get a picture of this step. I've also seen a similar garland done with large wooden beads instead of eggs and it looked great. I just happened to have the eggs on hand. I repeated this process until the garland was complete. It's super easy!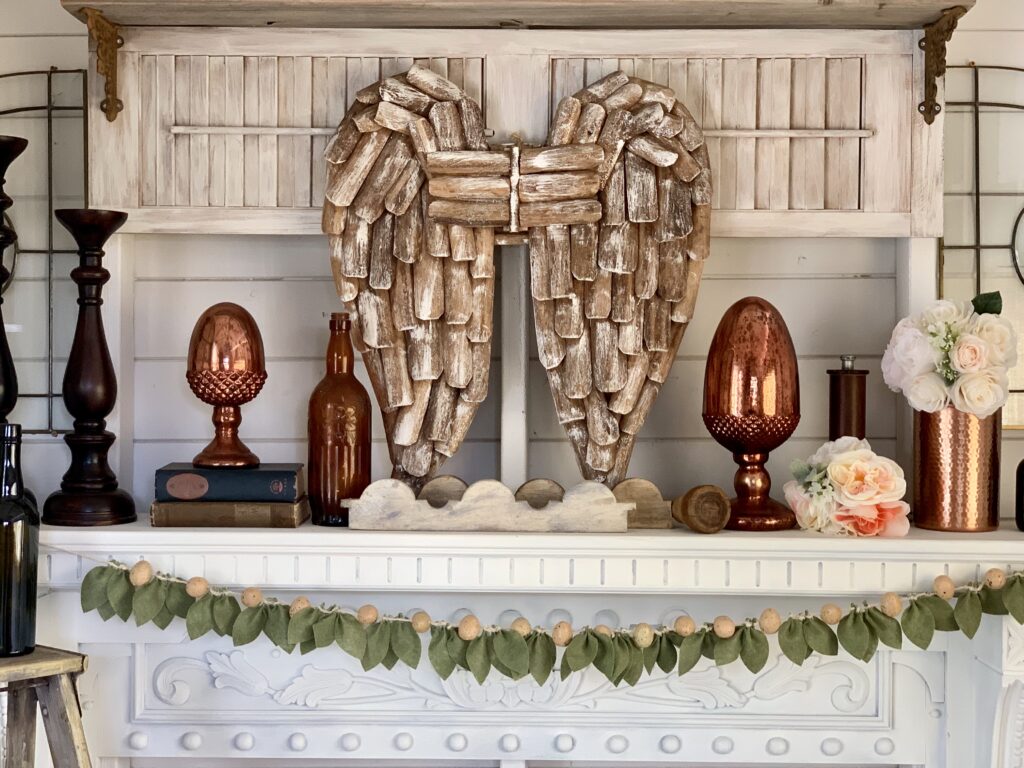 I hope you enjoyed this simple Felt Leaf Garland DIY. If you make one of your own, be sure to share a picture on Instagram and use #hootshackinspired so I can see it! If you'd like another Circut Maker project, be sure to check out my Bunny Garland! Thanks for stopping by!
https://www.pinterest.com/hootshack/