Before buying a Cricut, you need to understand what comes with a Cricut and what you'll need in order to actually use a Cricut cutting machine. Checking out the best Cricut Bundles is your best option and will save you money. Let's get to the details!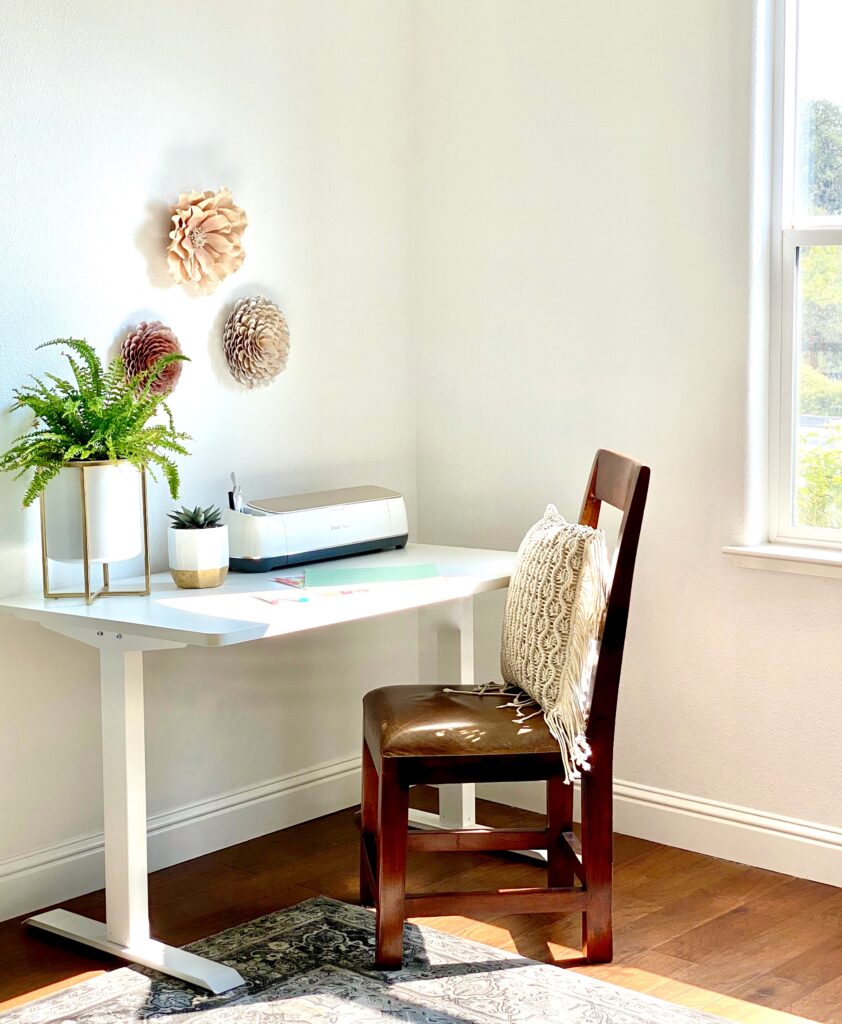 This post contains affiliate links which means I may make a small commission at no cost to you if you purchase something using one of the links. Please read my blog disclosures for full details.
I was impatient when I bought my Cricut so I bought it at a local store. There were better deals online but I got the urge to buy one and I didn't want to talk myself out of it so I just bought it. They brought me that shiny box with my Cricut Maker inside and I could not wait to get that thing home and make a thing or two. I set it up, which takes about 2 minutes, and guess what I made? Nothing! You literally cannot make one darn thing with just the Cricut cutting machine alone. This is why I highly recommend the Cricut Bundles! Keep reading for the best Cricut bundles to buy!
Why You Should Buy A Cricut Bundle
All Cricut models need accessories in order to make anything. You're going to need to buy Cricut cutting mats, Cricut tools, vinyl or cardstock, transfer tape, etc. All of this stuff adds up so fast. You can almost spend as much on accessories as you do on the machine itself!
Cricut beginner bundles will give you everything you need to get started with a Cricut and actually make some projects with a Cricut. You'll save money, too! There is a bit of a learning curve and you'll likely waste a few materials while you get the hang of it. Use the colors and designs you don't like from the Cricut bundle for this! Here's where to buy the best Cricut bundles.
Best Cricut Bundles To Buy
Cricut Maker Bundles From Cricut

If you want all of the products to be official Cricut products, buy a Cricut Maker Machine Bundle directly from Cricut. You can find their Cricut Maker Bundle here. They come with all authentic Cricut materials including their vinyl, tools, etc. Actual bundles may vary at the time of purchase. This bundle has a good variety of items to let you make a few things. Of all of the ones I've looked at, this is the best Cricut machine bundle Cricut has to offer.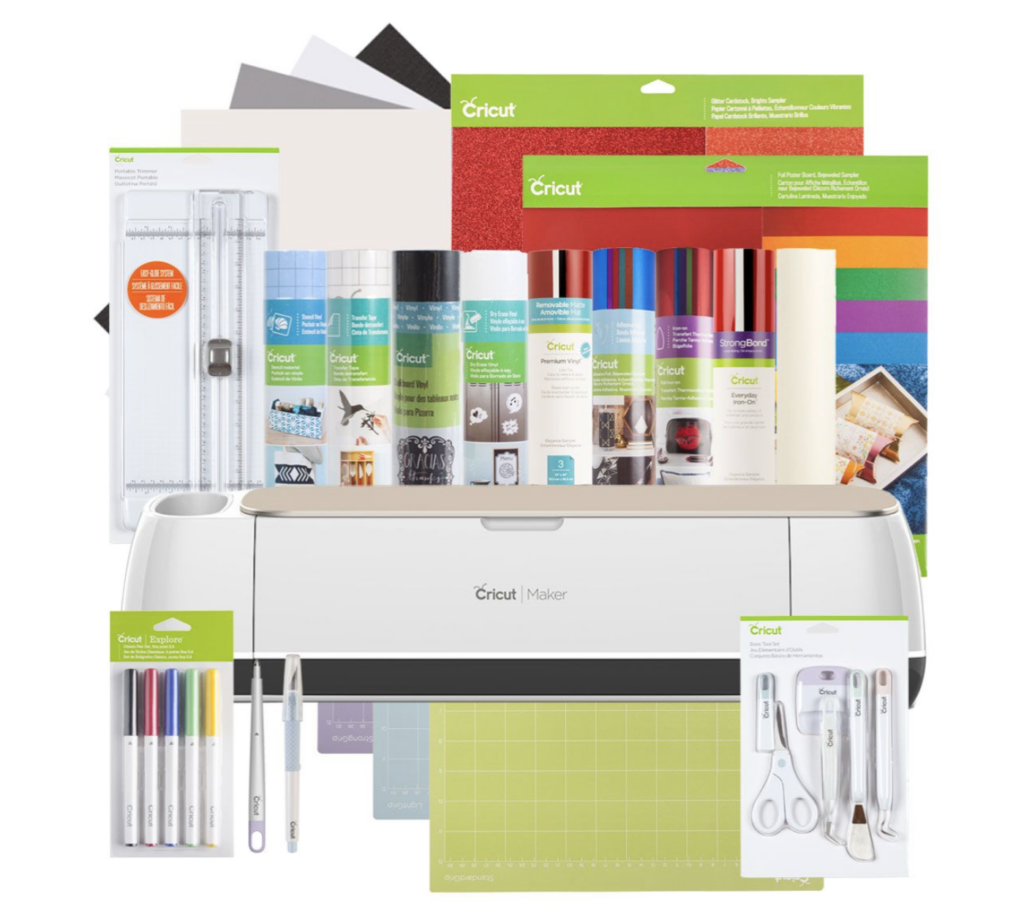 Cricut Maker Bundles from HSN are also available. I'm linking their Spring Cricut Maker Bundle. This one is a really good deal so be sure to check it out! Read the full product description because the picture doesn't do it justice. There's a lot packed into this bundle! Have you ever wondered, "Can you make payments on a Cricut?" Yep! HSN offers their FlexPay which lets you pay for your Cricut Bundle in payments. It's the Cricut Maker ultimate bundle pack! They always have a great Cricut bundle sale!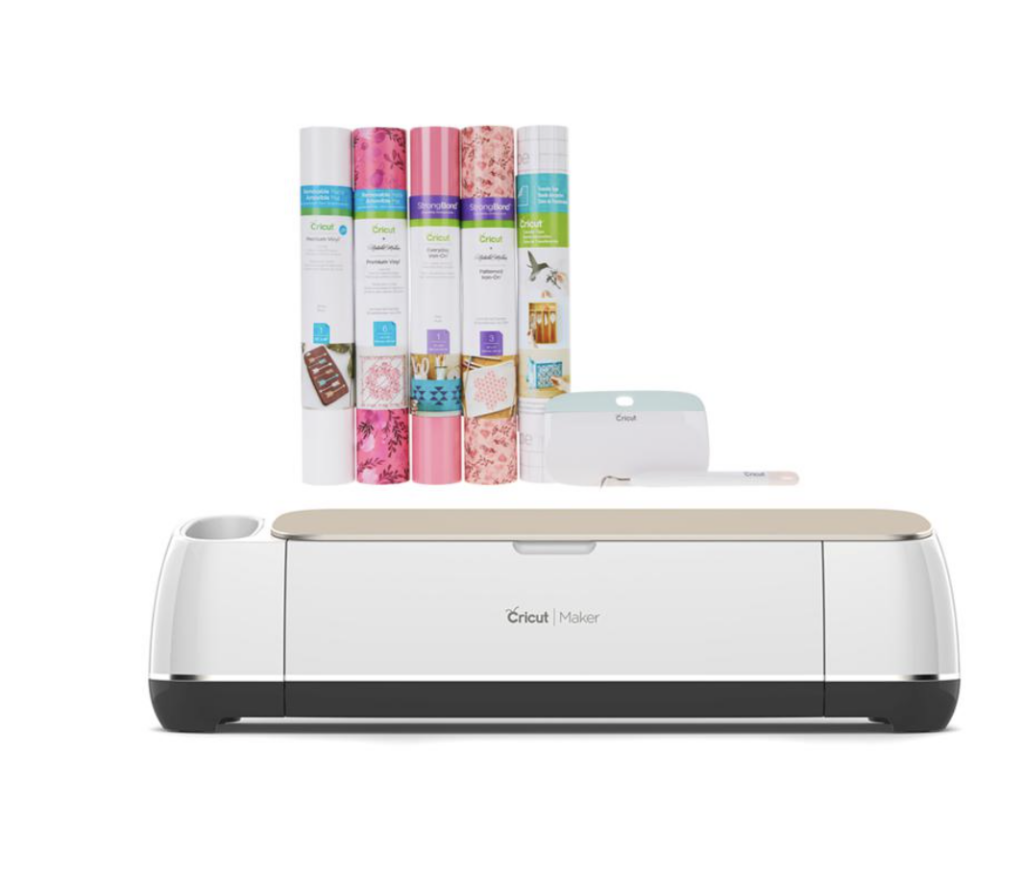 Additional Cutting Tools For Cricut Maker
If you're buying the Cricut Maker, which I highly recommend, even if you buy the bundles, it won't come with the knife blade, a scoring wheel, an embossing tool, engraving tool or any other fancy tool. You'll be able to cut vinyl, paper, cardstock and certain leather products. You can read about the different blade options here.

Best Cricut Explore Air 2 Bundles

Here are some Cricut Explore Air 2 bundles from Amazon pictured below. They have lots of purchases and great reviews so you may want to consider this Cricut Explore machine bundle. There's also a beginner's book for Cricut that you may enjoy to help you learn how to use your Cricut.

Cricut Explore Air 2 Bundle (From Cricut)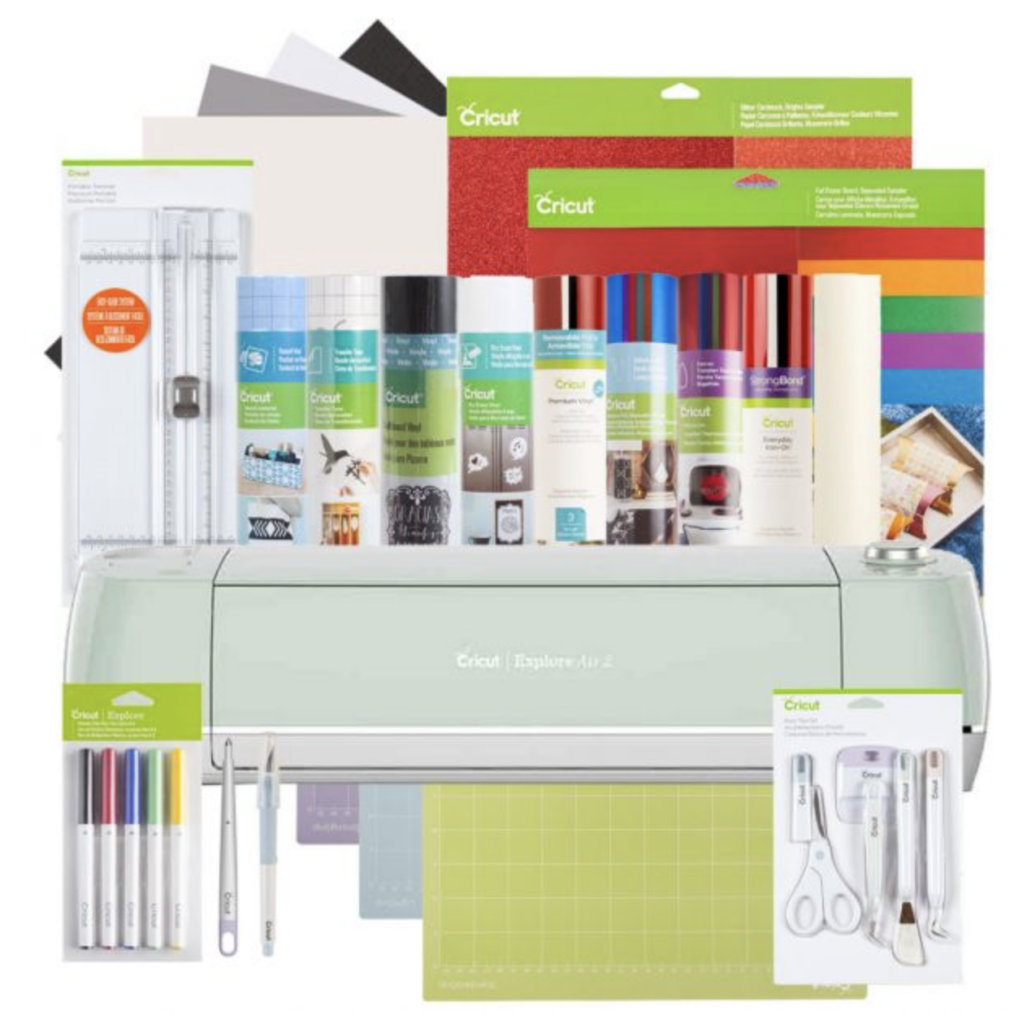 You can get the Explore Air 2 Cricut Bundle here. Again, this Cricut Bundle with official Cricut products may be what you're looking for. This Cricut Explore Air 2 machine bundle has a great set of beginner Cricut tools. I use every single tool included.

HSN Cricut Explore Air 2 Bundle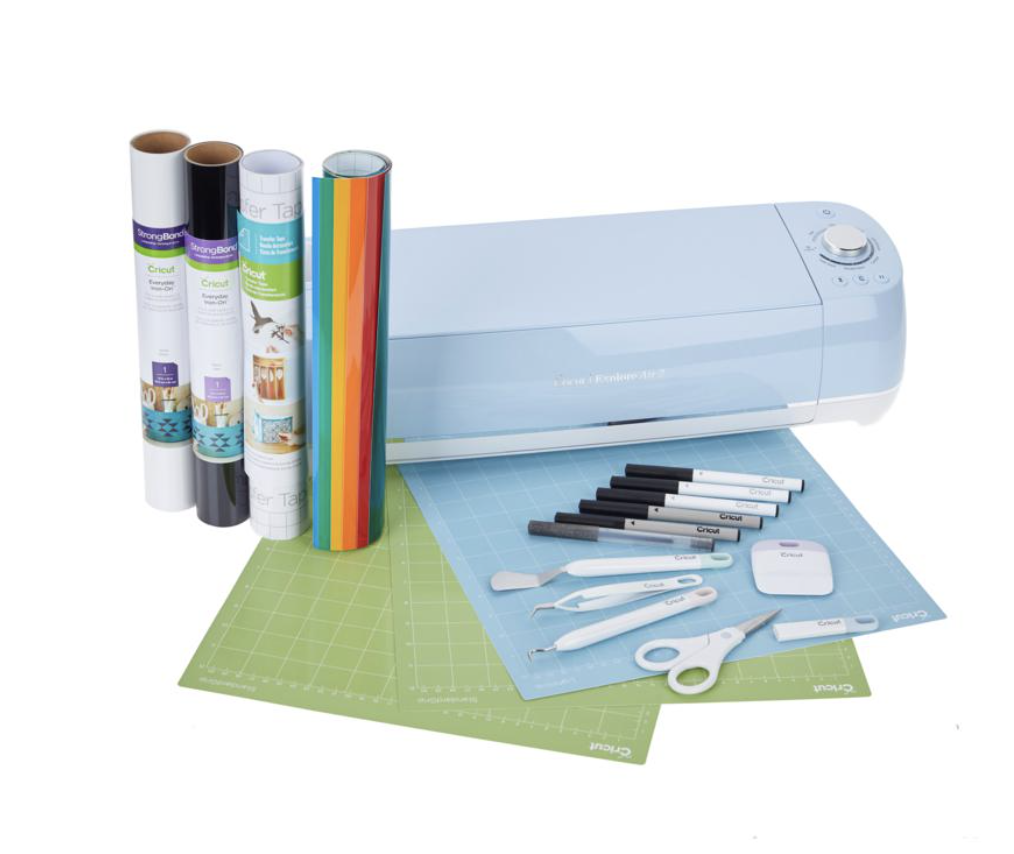 The Cricut Explore bundle from HSN can be found here. Don't forget they allow you to make payments. HSN Cricut bundles are fully packed with great tools!

Best Cricut Joy Bundles

Yep, they make Cricut Joy machine bundles too. I found this Cricut Joy Amazon bundle for you below. This is another Cricut bundle with great reviews. Just click the image and it will take you right to it.

The official Cricut Joy machine bundle can be found here. They are frequently out of stock so the Amazon Joy bundle might be a better option. There is also an option on HSN here. The Cricut Joy reviews I've read aren't as good as the other Cricut models. I have never owned a Cricut Joy but I'm assuming it's probably due to the limitations. You can't make as many things with the Cricut Joy than you can with the other models.
What Can You Make With A Cricut Bundle?
What you you make with a Cricut bundle will depend on the bundle you purchase. If you want to make signs with a Cricut, you'll need a standard mat, vinyl, transfer tape, and preferably a scraper and the reverse tweezers. If you want to make basic cards with a Cricut, you'll need a standard mat, a scoring wheel or scoring stylus, cardstock, and glue.
Pretty Beginner Cricut Projects
If you're looking for a great beginner projects with Cricut, take a look at my Easy Paper Flowers With Cricut. In that post, you'll learn how to make paper flowers with a Cricut and then you can make my Easy Paper Flower Wreath with Cricut. It's one of my most popular posts!

I hope this post about the best Cricut bundles to buy was helpful to you and that it gave you some options for the best place to buy Cricut bundles that you may not have thought of before. Was there something else you wanted to know about buying a Cricut bundle? If I left something out, please ask in the comments below. I would love to update this post with more tips that you came looking for. Don't be shy, I love your comments!