How To Make Stars Out of Straws
Today I'm going to teach you how to make stars out of straws! You won't believe how easy these are to make. They are an easy DIY Christmas ornament but can be used any time of year.
I made these as DIY Christmas ornaments, but stars can be used any time of year. You can add beads if you'd like or just finish off the points with yarn or twine.
I love to use paper straws but you can also make stars with plastic straws. There are so many different colors and patterns of straws to choose from. Here are a few:

Supplies For Making Stars With Straws
I ordered the paper straws from Amazon but you can find plastic straws in most grocery stores.
3 straws per star
twine – about 36″ per star
tape
yarn or beads (optional)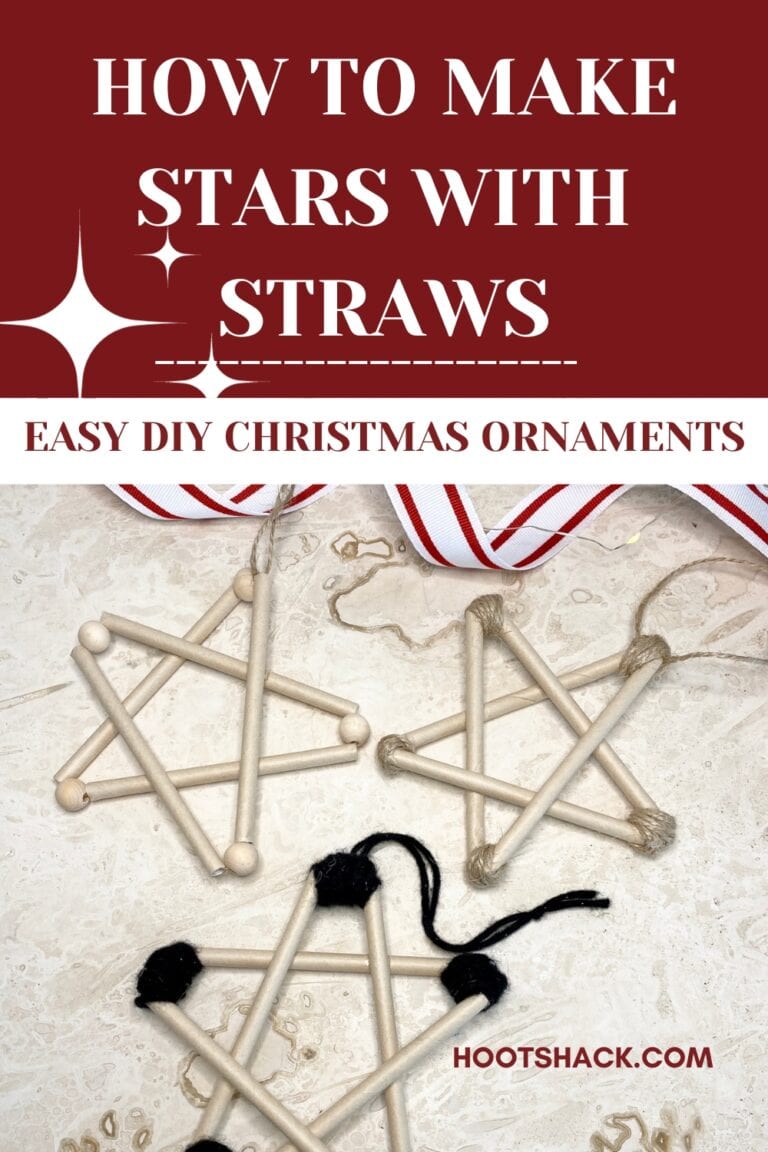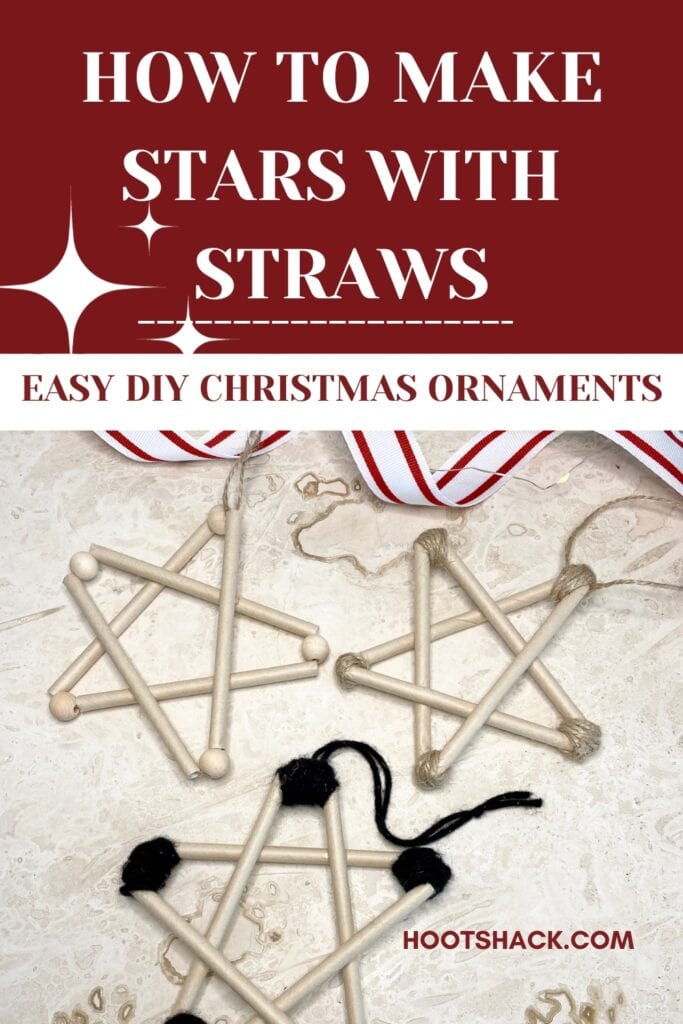 How To Make A Star With Drinking Straws
Here are the step-by-step instructions for how to make a star out of straws. Below the photos, you'll find the written steps.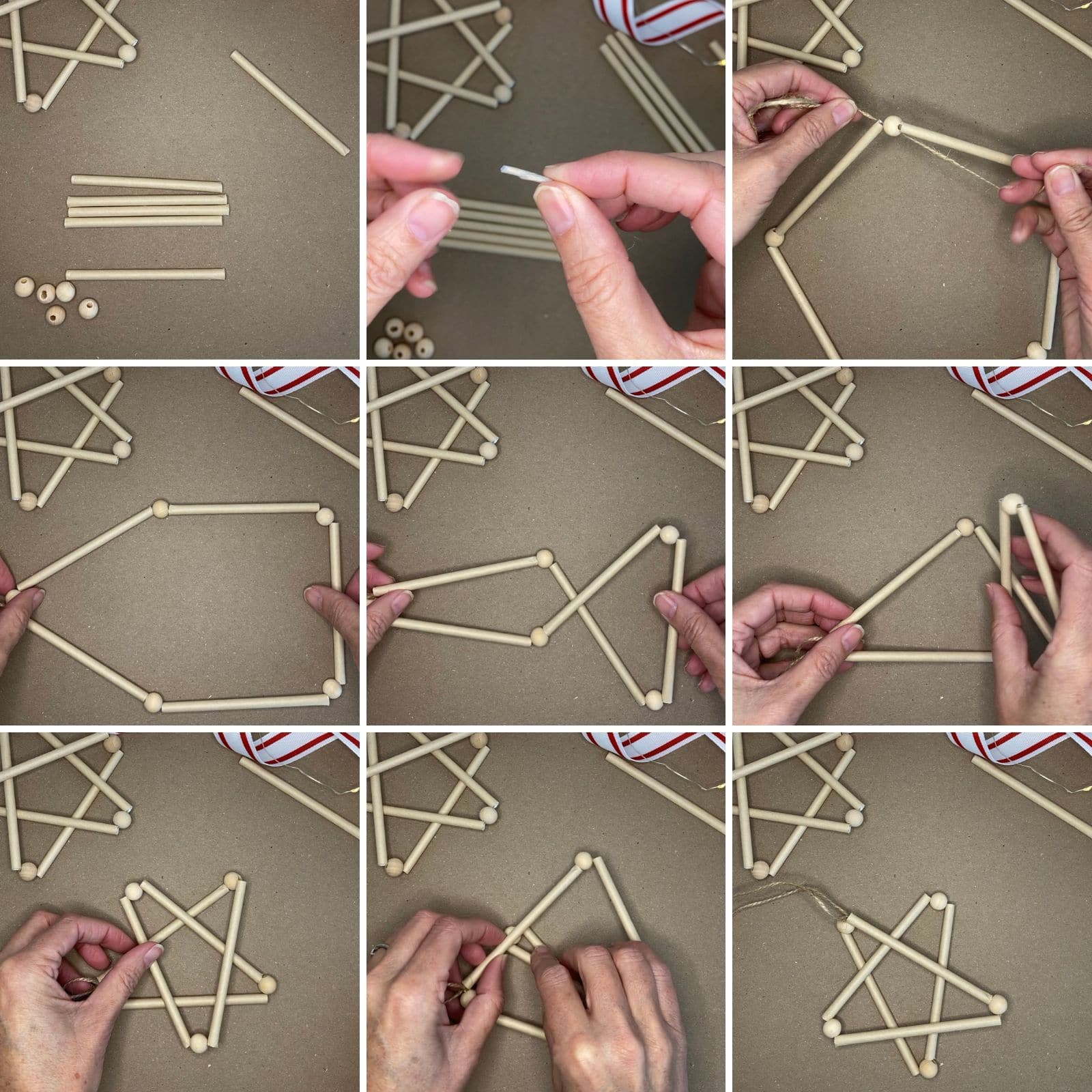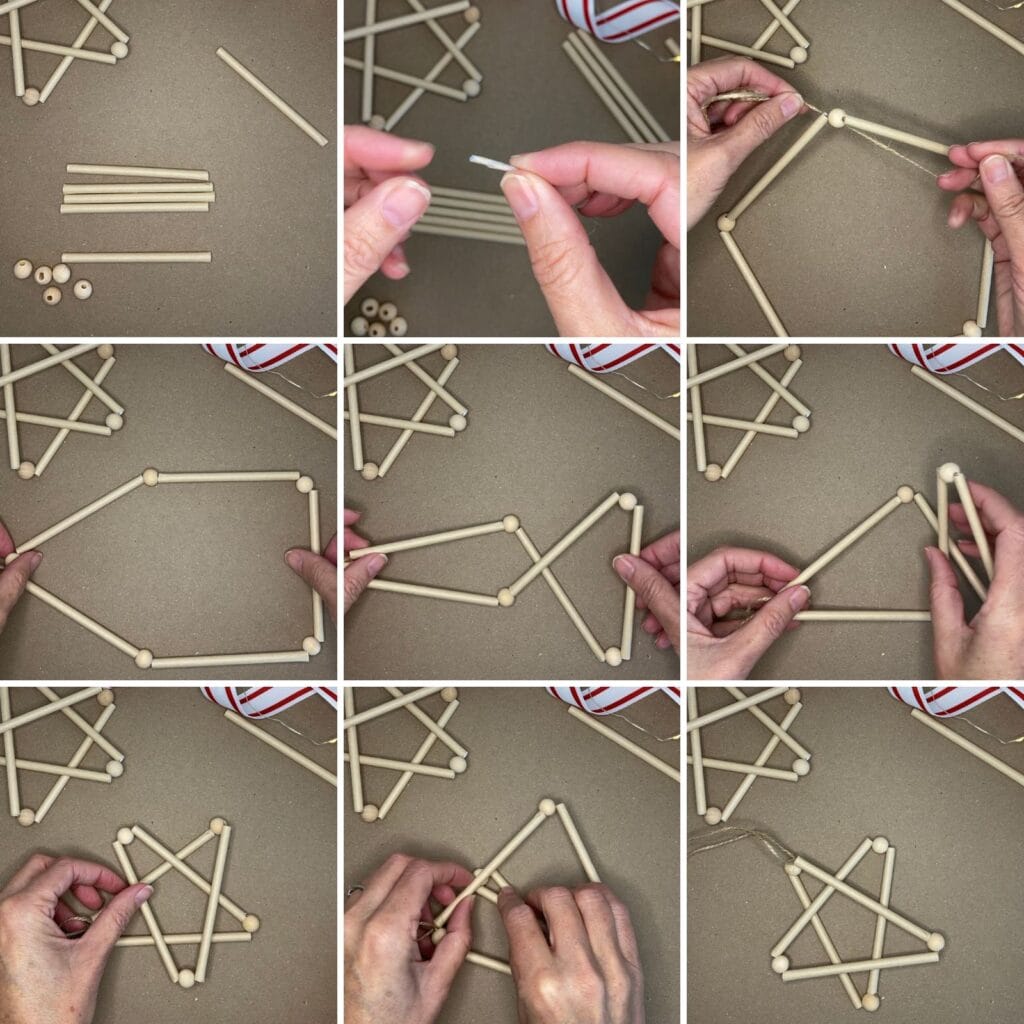 Cut three straws in half and discard one piece or set it aside to use later. You need 5 halves. If you want to add beads, you will also need 5.
String the straws onto twine. A piece of tape on the end of the twine acts as a needle and helps keep the twine from untwisting. If you use beads, string a bead and then a straw until they are all strung together.
Tie a knot at the top.
Hold it like a sideways house and flip the top corner underneath.
Now fold the right side over on top of the left and lay it flat to make the star flat.
Push down on the center point and slip it underneath the straight star piece and reshape the star.
You may need to use a couple of dots of glue to hold the star shape. Especially when you're using beads.
Use the excess twine at the top to tie off a loop for hanging.
If you're not using beads, wrap the ends of each point with twine or yarn. Use glue occasionally to keep the twine in place.
Here is a star being made without beads and using twine on the points of the star instead. Use a little glue to hold the twine in place.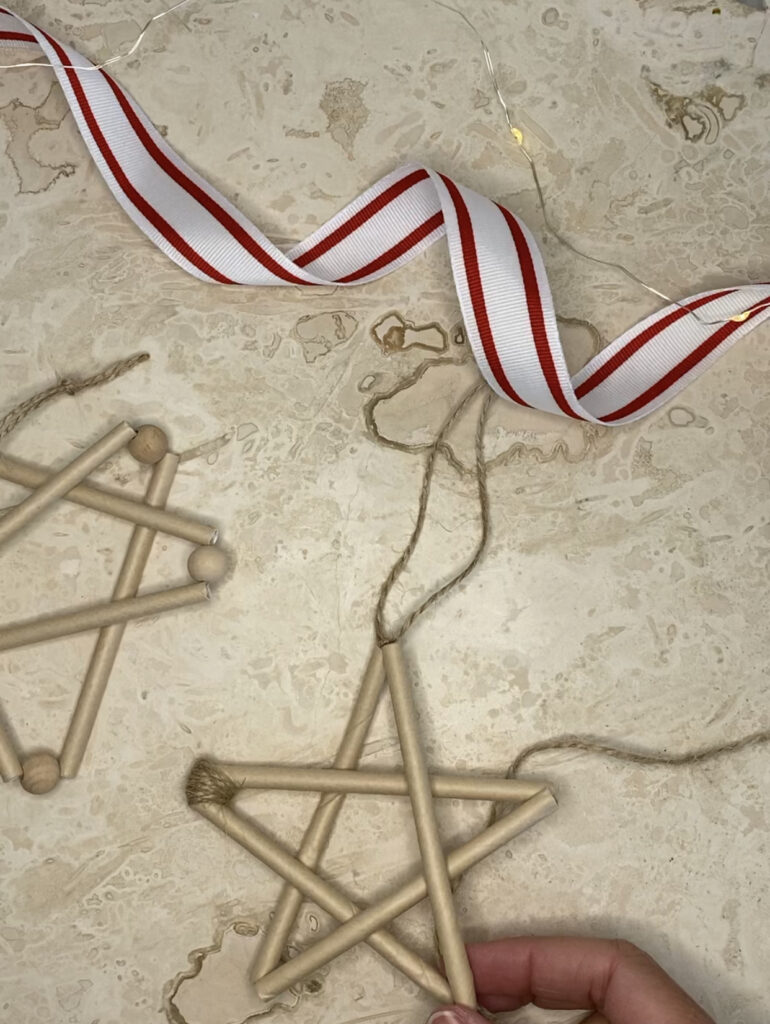 Decorating with Straw Stars
You can use the stars as DIY ornaments on a Christmas tree or decorate Christmas packages with stars for a festive look.
Link them together to make an adorable star Christmas garland and drape it across a mantel or hang it on a wall. These make cute DIY Christmas decorations.
Other Christmas crafts you may enjoy:
I also have some DIY Christmas ornaments from some friends. Be sure to stop by their blogs and take a look.
DIY Baking Soda Paint Ornaments from Sweet Southern Grace Blog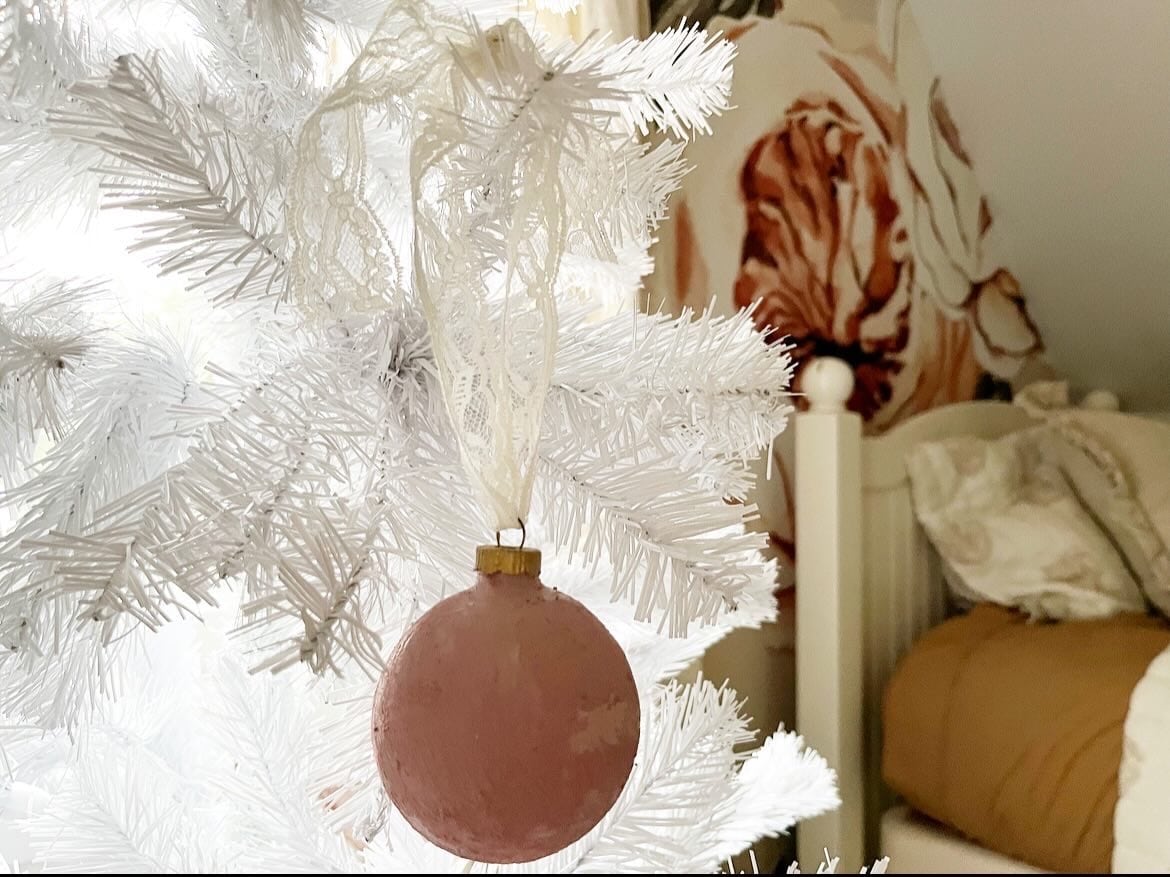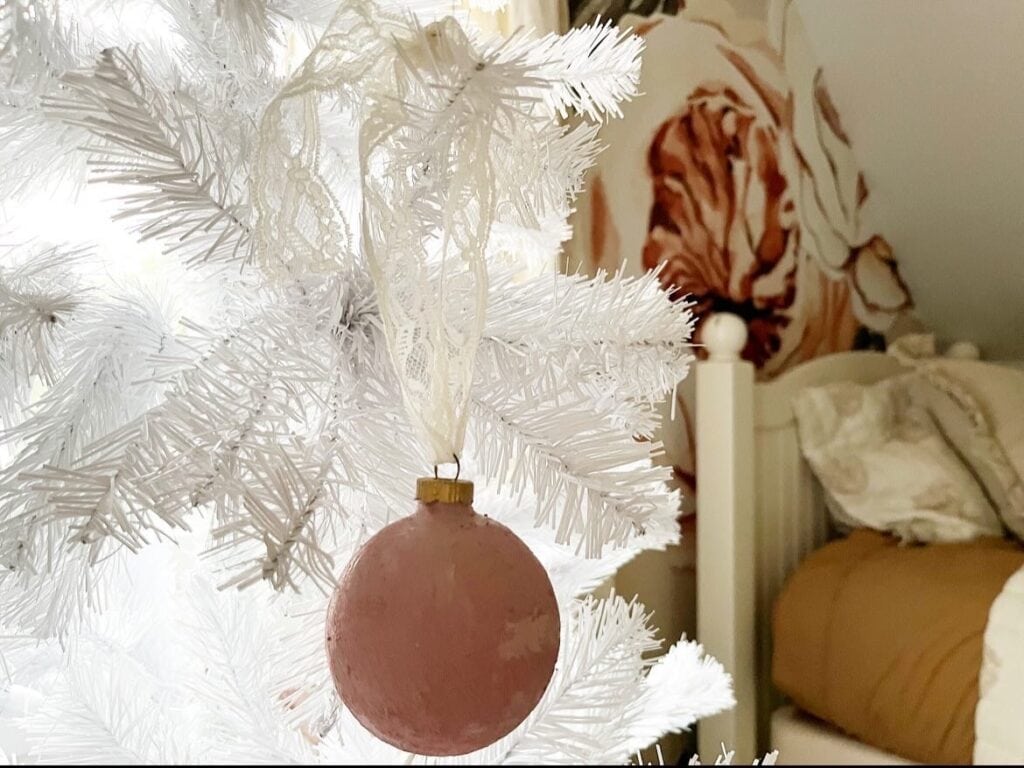 DIY Ornaments Using Temporary Tattoos from At Home With Jemma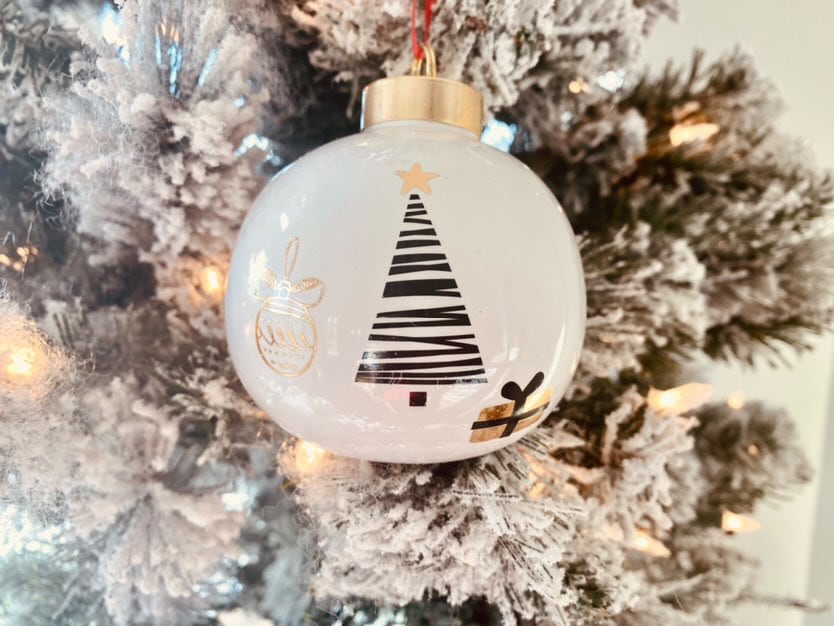 3D Decoupage Poinsettia Ornament from Purple Hues and Me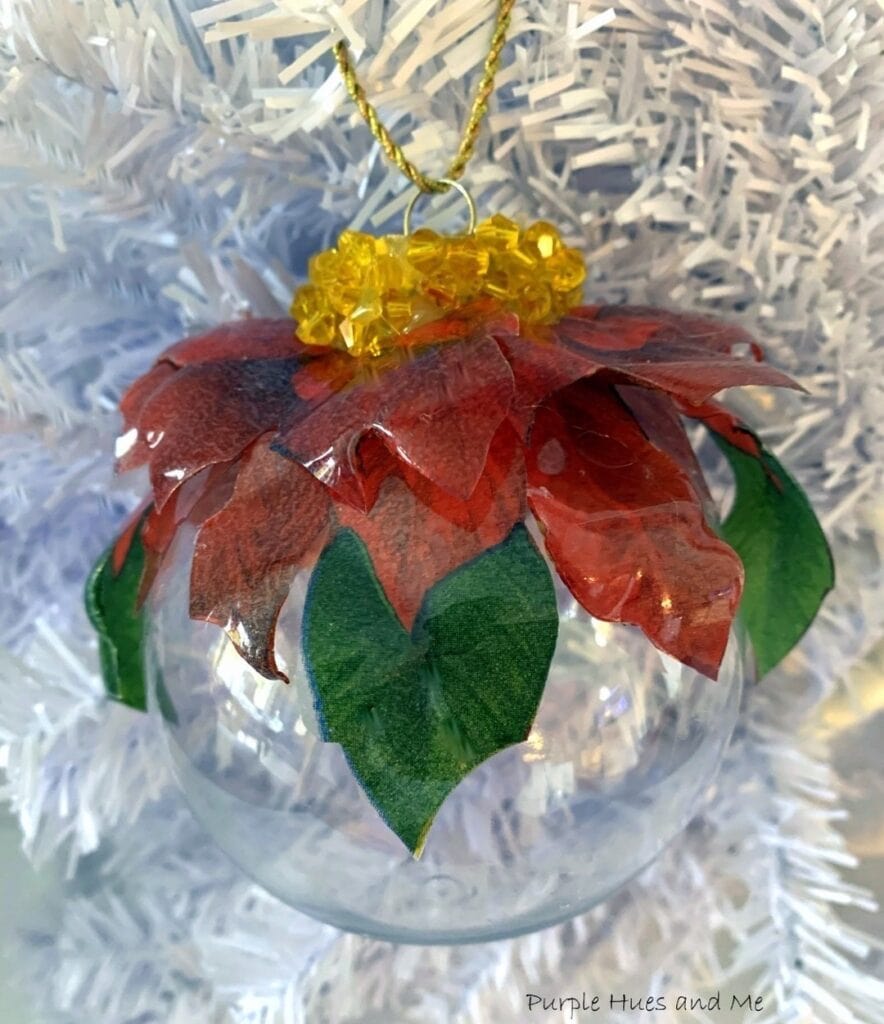 Happy crafting,
Denise