Homemade Christmas Crafts You Need To Make This Year
Making homemade Christmas crafts is one of my favorite hobbies. I love to work on making them year-round so I'm ready for the holiday season. Here are some of my favorite DIY Christmas crafts that are inspiring me this season!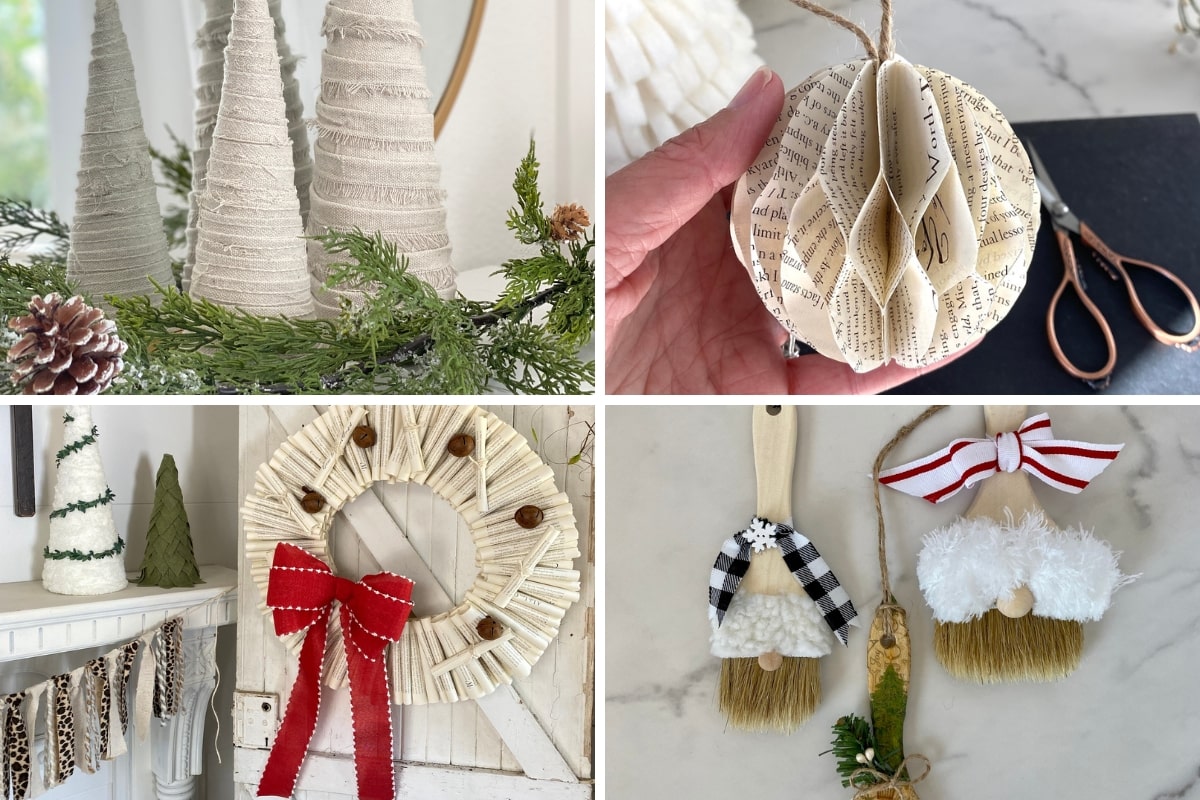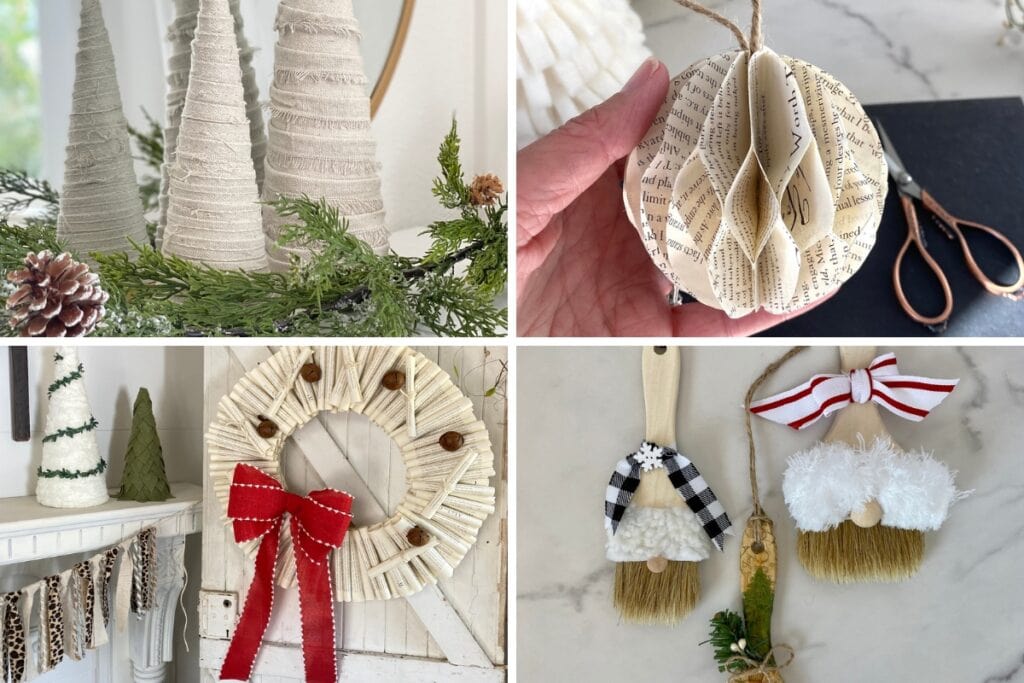 You'll find a lot of homemade Christmas crafts here at Hootshack. I also get the opportunity to collaborate with many talented bloggers so I'm so happy to share this list of homemade Christmas crafts with you!
Whether you're trying to find inexpensive Christmas decorations or are a fellow crafting enthusiast, we have so many fun Christmas decorations you can DIY! Making handmade Christmas crafts is a fun way to have Christmas decor that is completely unique! I hope you enjoy all of these Christmas craft ideas.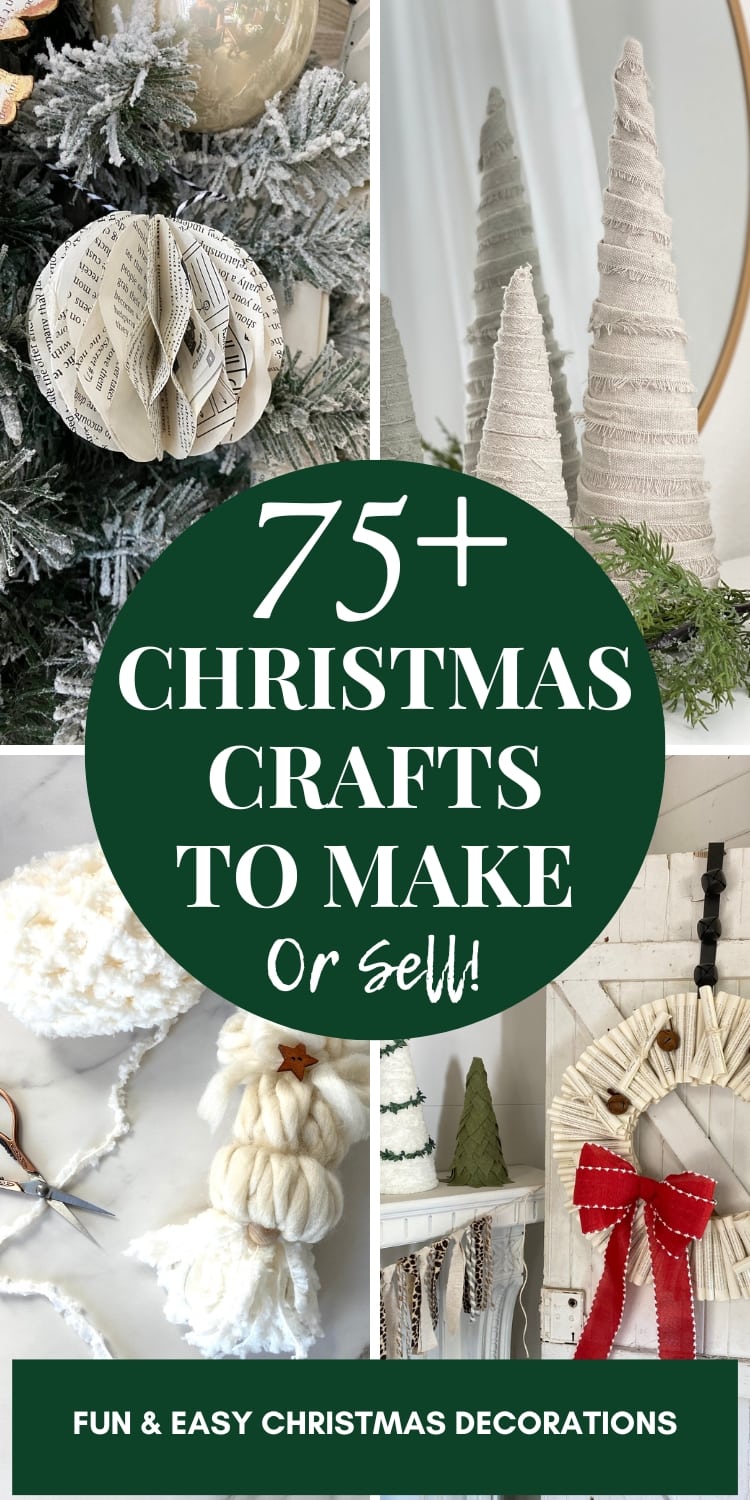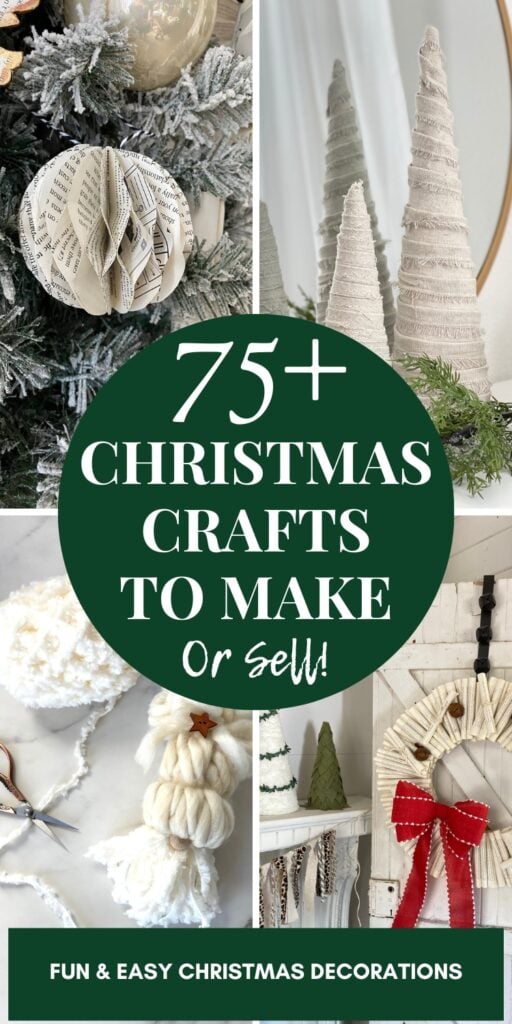 Homemade Christmas Crafts To Make This Year
You'll be busy this holiday season with all of these DIY Christmas crafts. Be sure to pin your favorites as you go so you don't forget about making them later!
Easy Christmas Crafts To Make
When it comes to making homemade Christmas decorations, I have four essential items that I like to make each year. I find them to be the easiest things to make for Christmas and I always know I have a spot for them in my Christmas decor.
DIY Christmas Garland
I like to make a new garland each year and I end up mixing a few garlands to create a festive look. My favorite supplies to make garlands with are paper, yarn, and felt.
Garlands aren't just for a mantel, you can drape them across a hutch, a mirror or over a picture.
Homemade Christmas Ornaments
I like to add a few new homemade ornaments for Christmas each year. Some of my favorites are decoupaging on wood ornaments, making soft crafts with yarn, and making ornaments with paper or book pages.
Making a Christmas Wreath
I have so many places to hang a wreath so I'm always making something new. I have wreaths on my front door, on my shed doors, and also in our living room. Sometimes I even put one on a plate stand on my floating shelves. There are lots of places to hang a wreath that you make.
Gnomes
I love to make a new Christmas gnome or two. I especially like to make sock gnomes but I also make a lot of gnome ornaments as well.
I hope this list has inspired you to create something special for your home this holiday season.
Happy crafting,
Denise