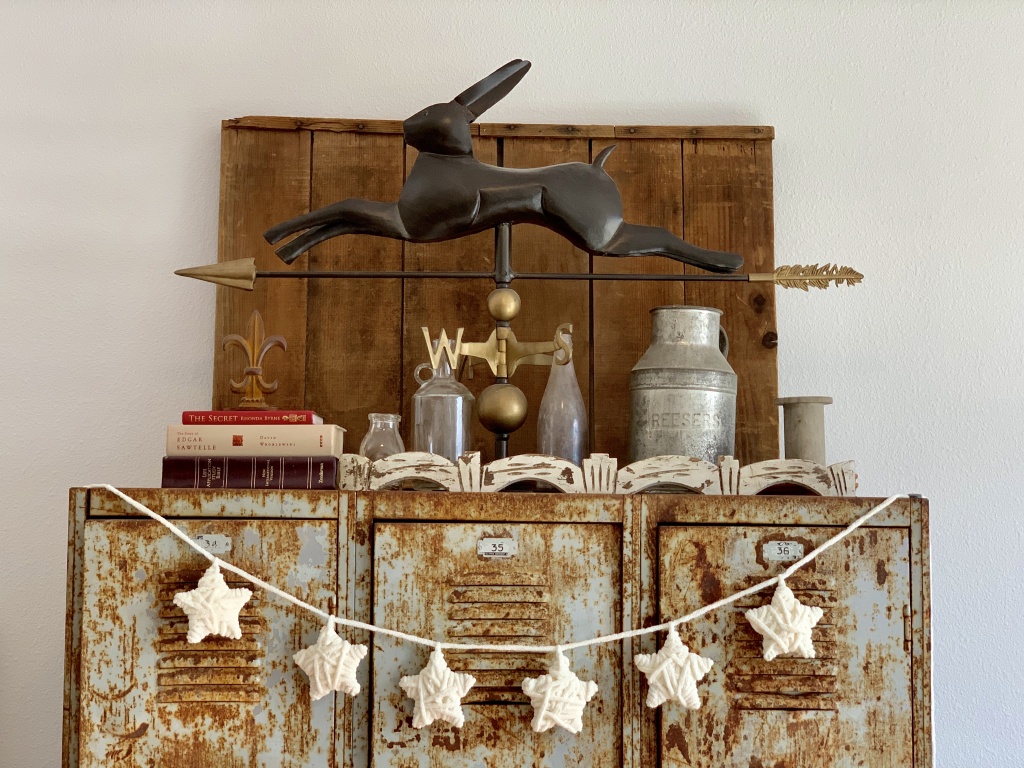 I love a simple DIY that I can turn into beautiful home decor in a snap! This Easy Yarn Garland DIY is one of those projects. It took me longer to heat up the glue gun than it did to make one of the stars! The best part is you only need three things to make it!
My posts contain affiliate links and I may make a small commission if you purchase anything using the links in my posts. This is at no cost to you. Thank you for your support!
Glue gun or craft glue (glue gun preferably since it dries faster)
Access the complete list in my Amazon Shop with more ideas!
Making The Easy Yarn Garland DIY
Start by cutting about a 1-inch piece of yarn and making a small loop by gluing one side to the front of the tip of the star and the other end to the back of the tip of the star. This will be the loop you'll end up hanging the stars from when you're done making all of the fluffy stars.
Next, starting with your ball of yarn, glue the end of the yarn to the center of the star. Gently wrap the yarn around the star in a random order, covering more of the wood star with each wrap. You don't need to pull too hard on the yarn. When you get to the tip of a star, you'll want to apply glue so it doesn't slip off. Apply small dots of glue every now and then to keep things in place. Just gently tap the yarn down into the glue, but don't burn your finger! I've tried to illustrate the steps in the next few photos.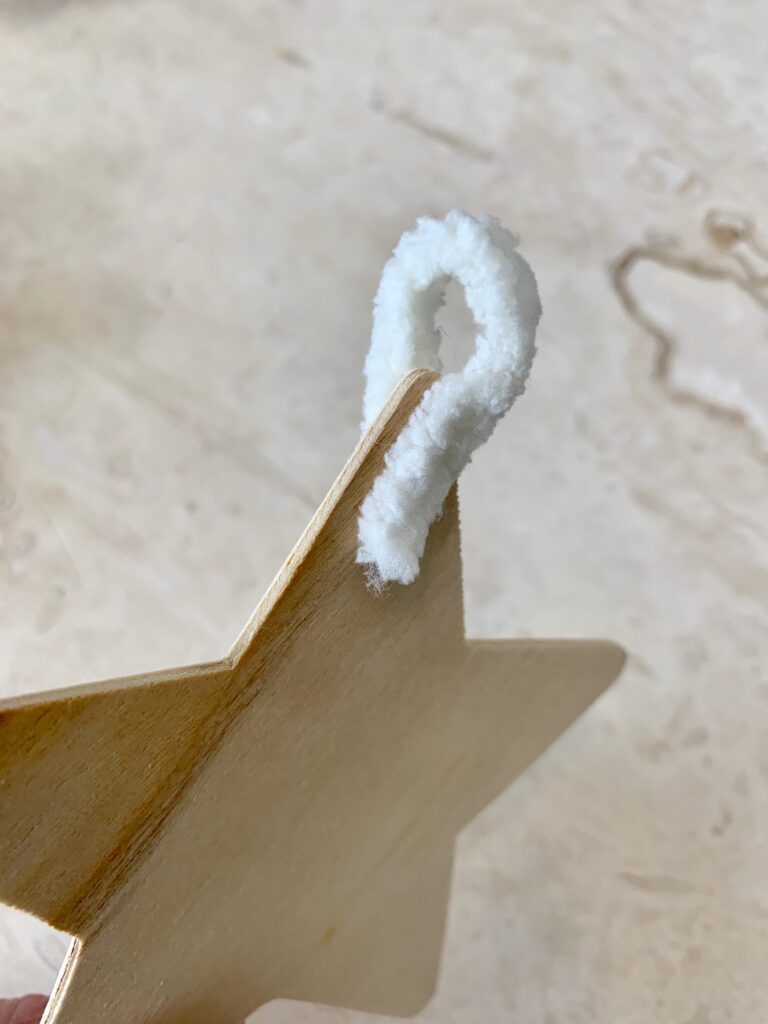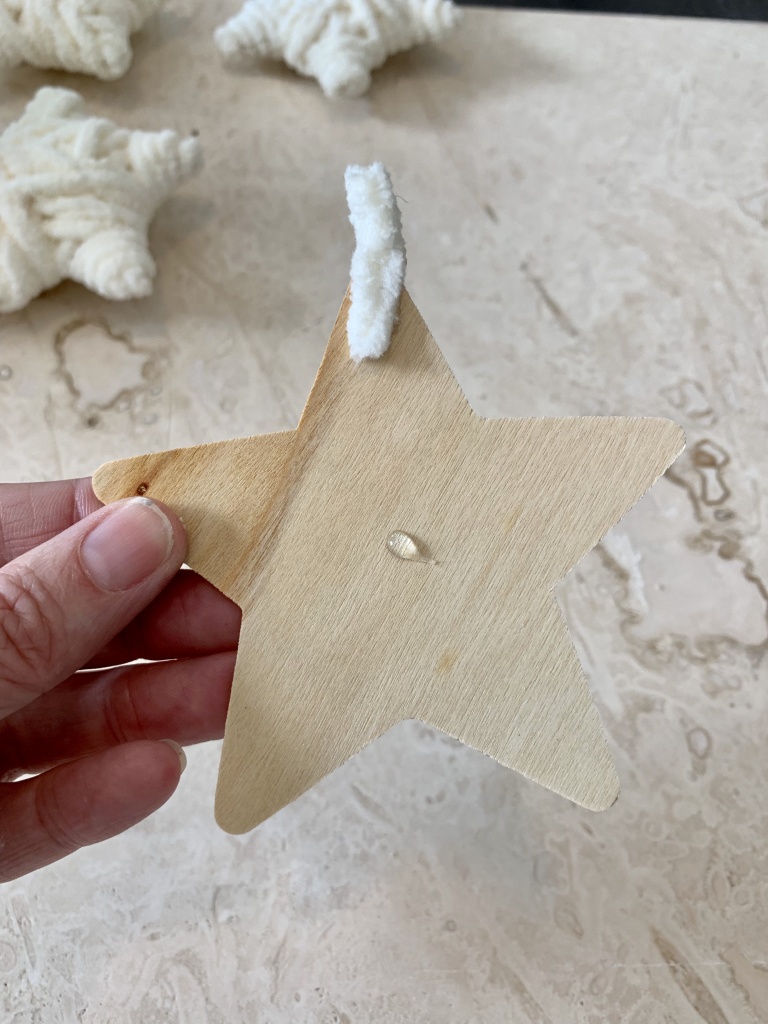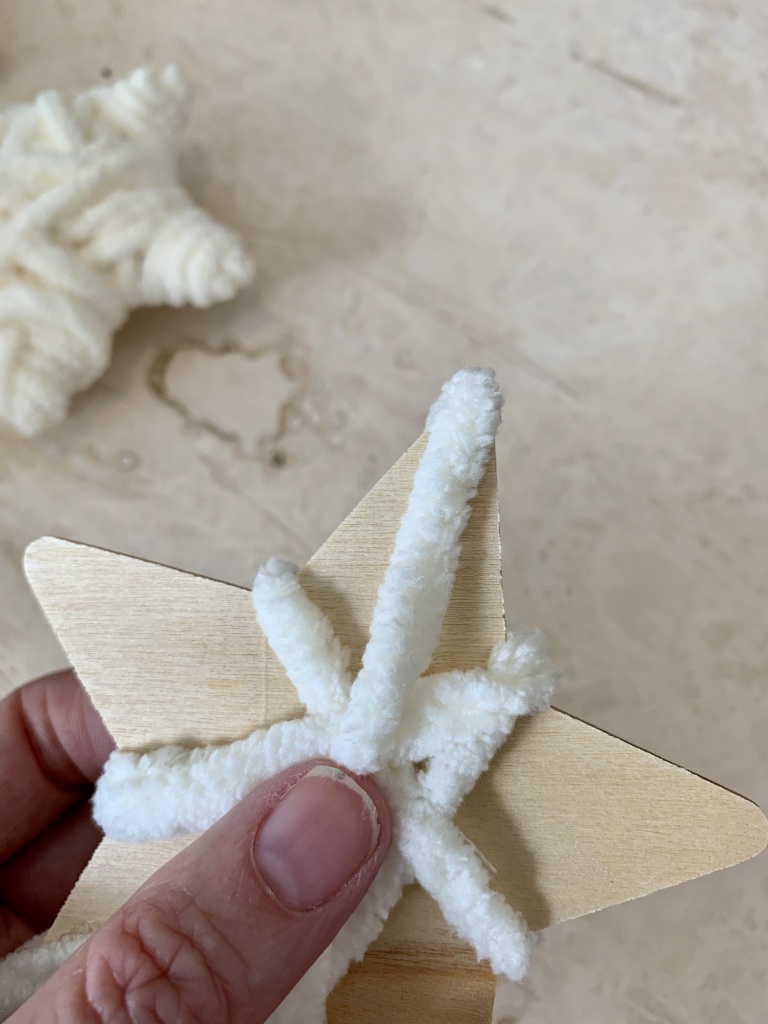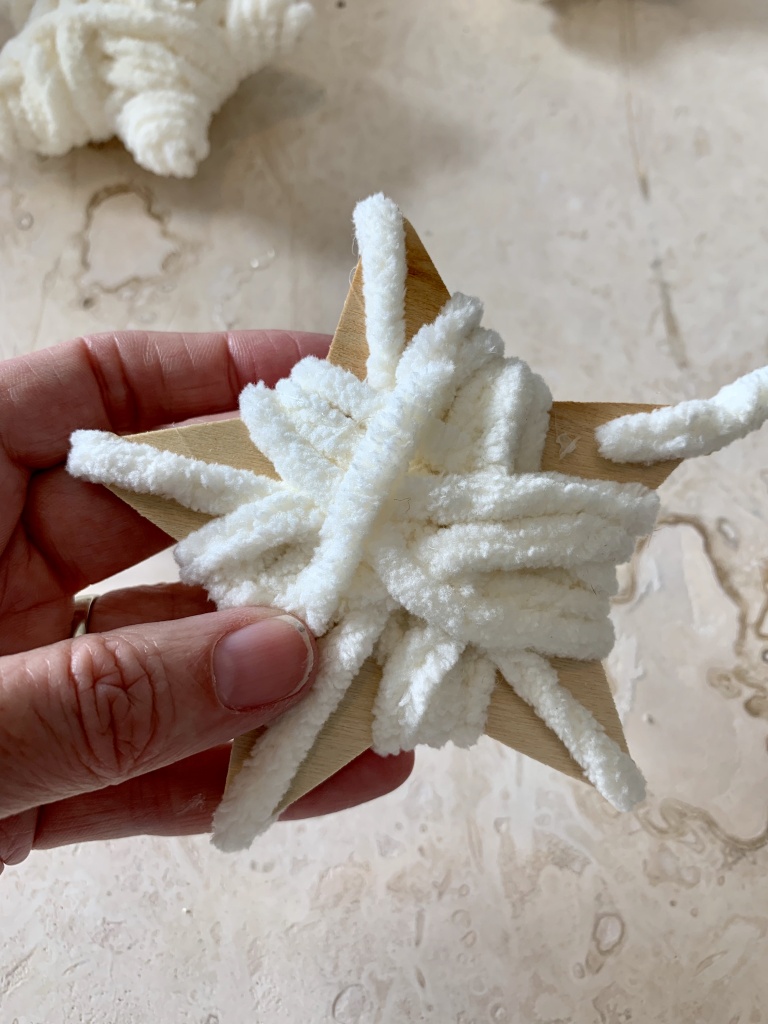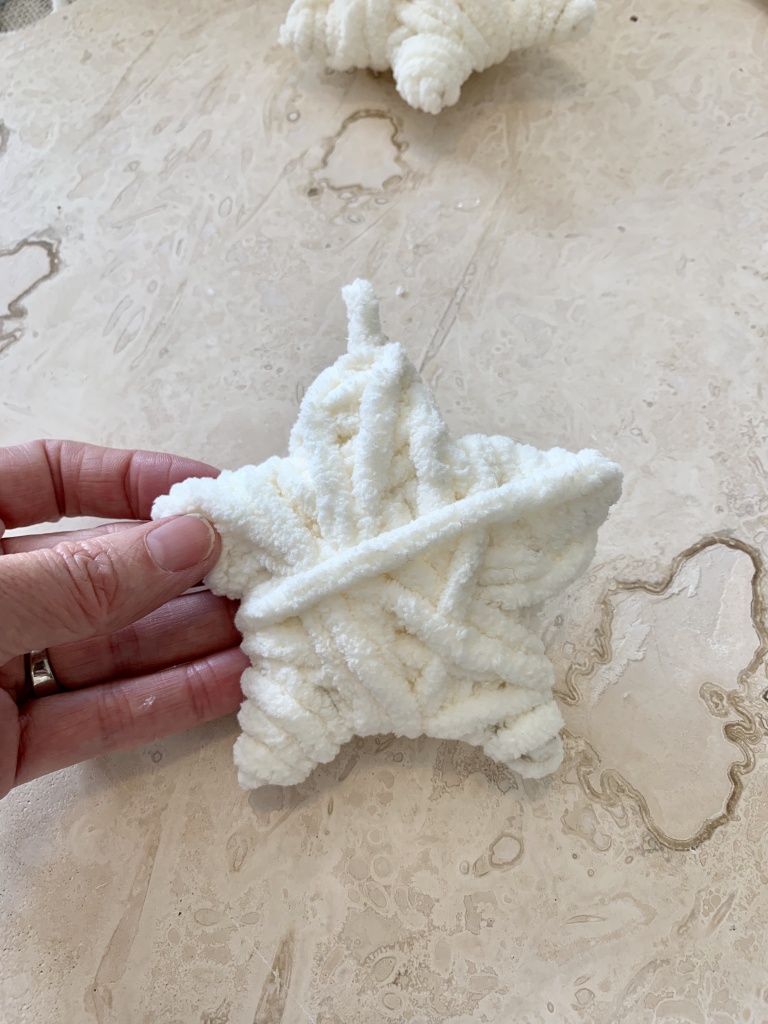 Hanging The Stars
When you've completed all of your stars, cut a long piece of yarn and slide it through the hanging loops of all the stars and you're ready to hang your Easy Yarn Garland DIY! My stars stayed in place with no problem. If you find yours are slipping around, you may need to get them right where you want them then add a dot of glue or tie a not to keep it from sliding around. This is optional and probably depends on what you're using yours for. I could see this wrapped around a Christmas tree!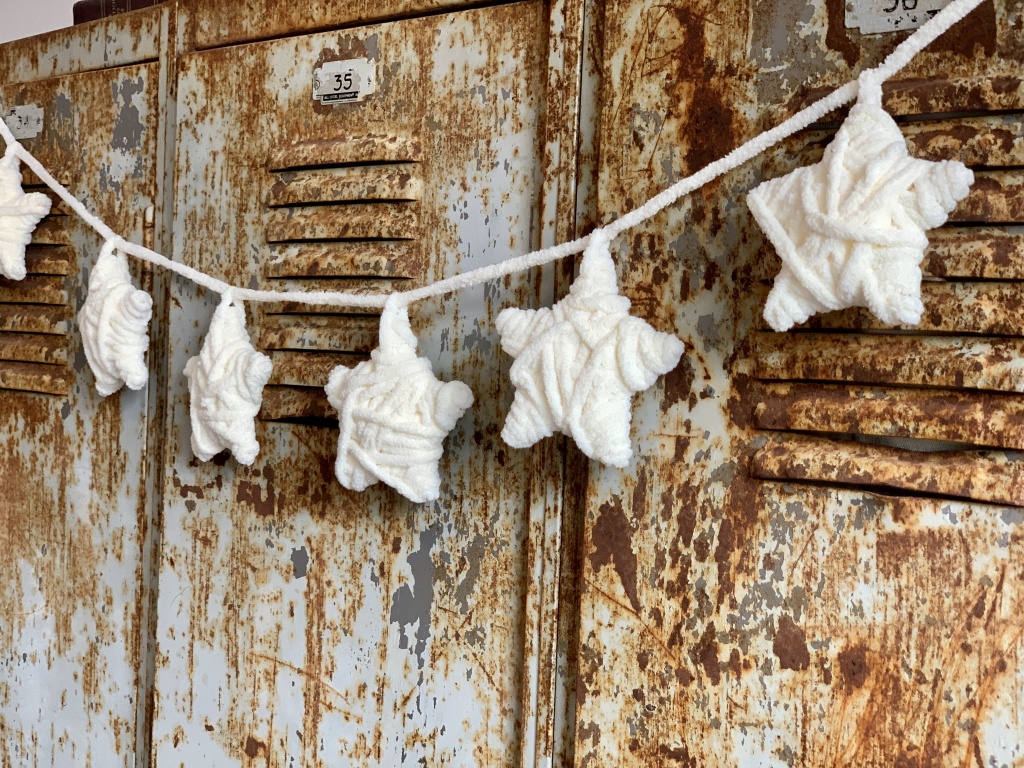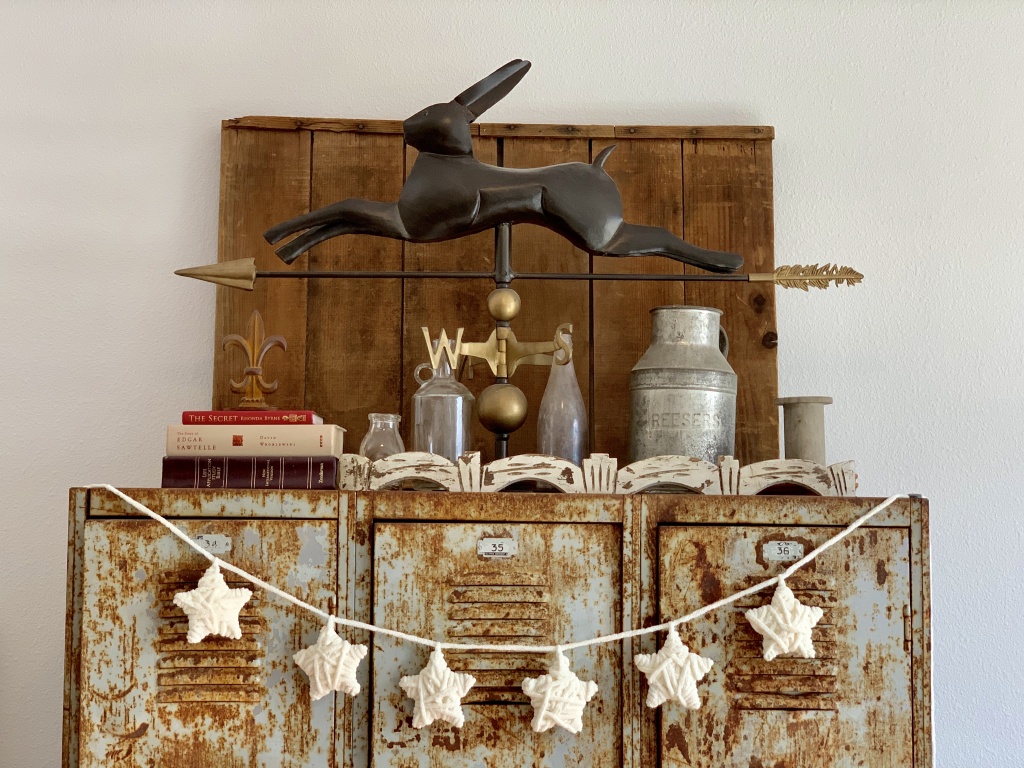 I hope you enjoyed this Easy Yarn Garland. DIY If you make your own, please be sure to tag me in a photo.
Because I know that there are DIYers and buyers, this sample is available for purchase. There is only one, so snag it while you can!