Neutral cow prints are all the rage in farmhouse decor so I've put together a quick list of the best neutral cow prints on Amazon. These neutral prints transition to any room in the house and won't go out of style when you change colors in your home.
My posts contain links that may lead you to a product that I could earn a small commission if purchased. This costs you nothing and helps me keep this blog afloat. In some cases, similar items may be linked if the items I use are no longer available or if I see different variations or prices for you. Thank you for your support. Please see my full disclosures for more details.
This cow print is probably my favorite of the four I've chosen for you. I love the fluffy tuft on its head and how it almost looks like it's sticking its tongue out at you. It definitely made the list of the best neutral cow prints on Amazon!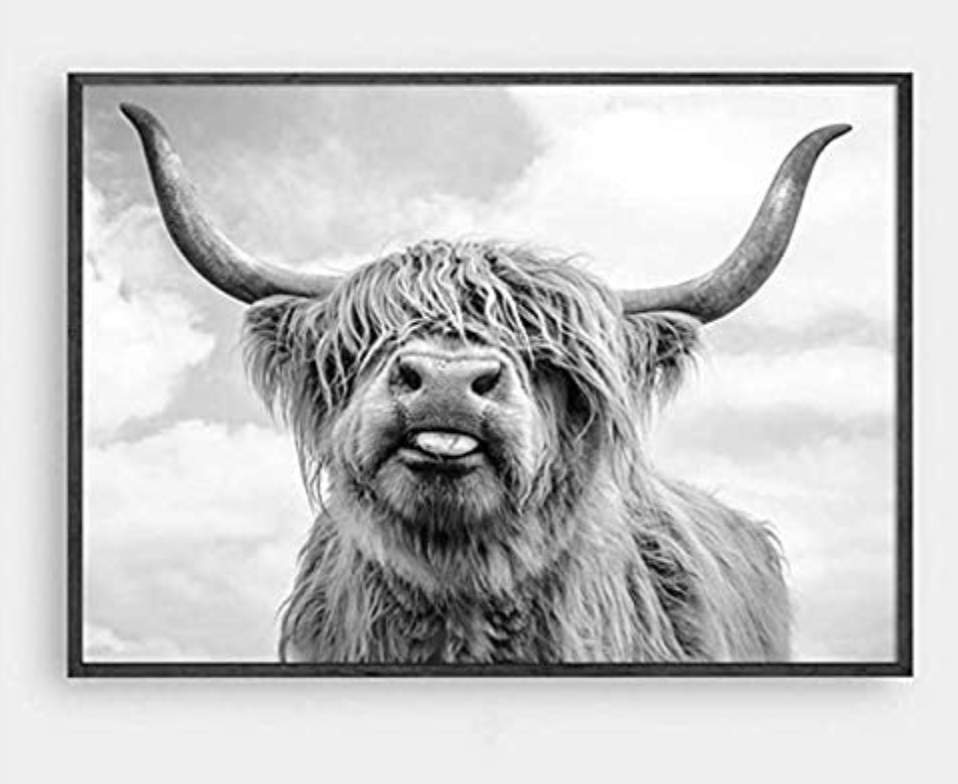 2. I love how this cow has that wind-swept look. I've always loved cow's eyelashes, too. Doesn't it have a sweet face!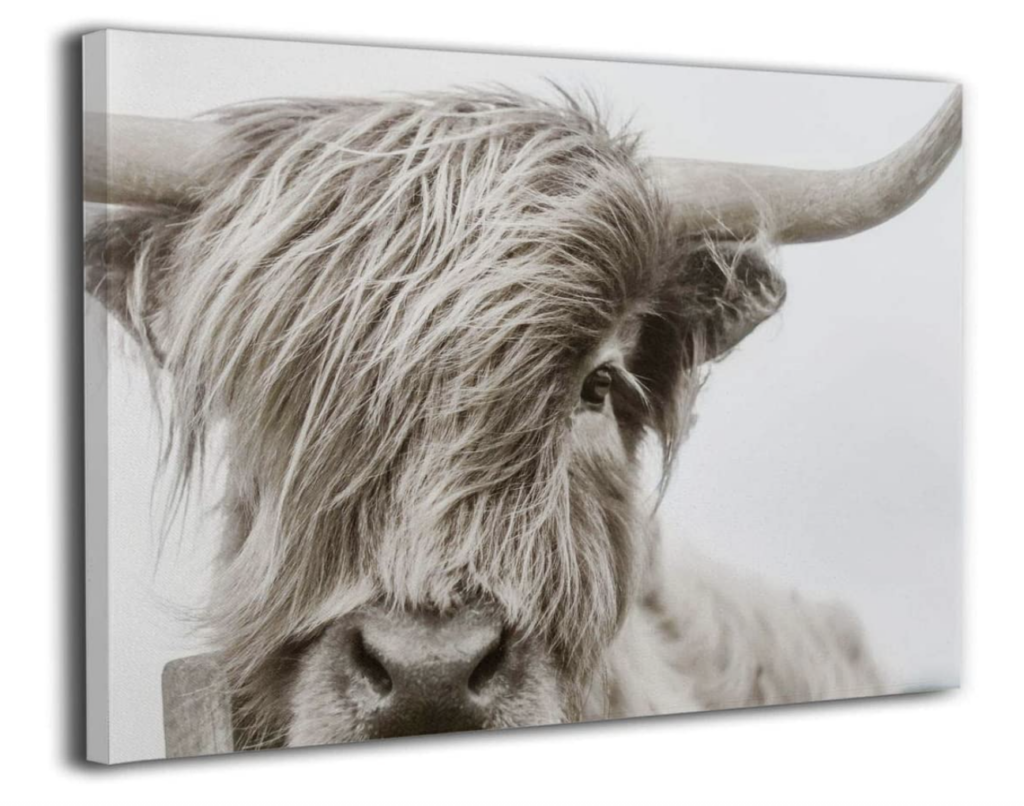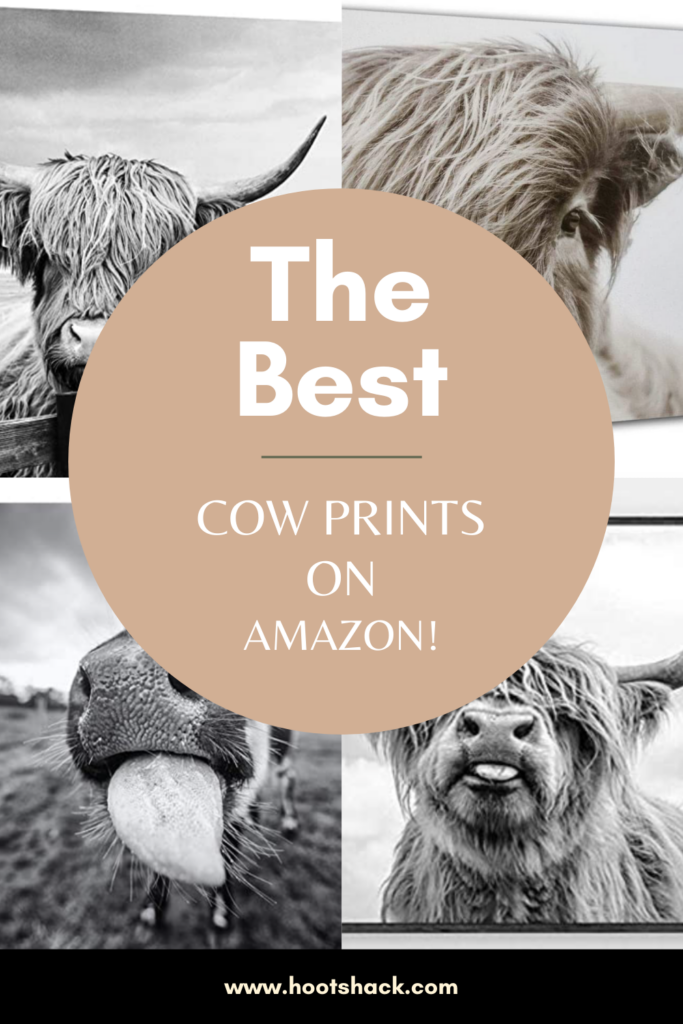 3. If you're looking for something realistic but also with a bit of whimsy, this one would be the perfect choice for you. It has a classic farmhouse look.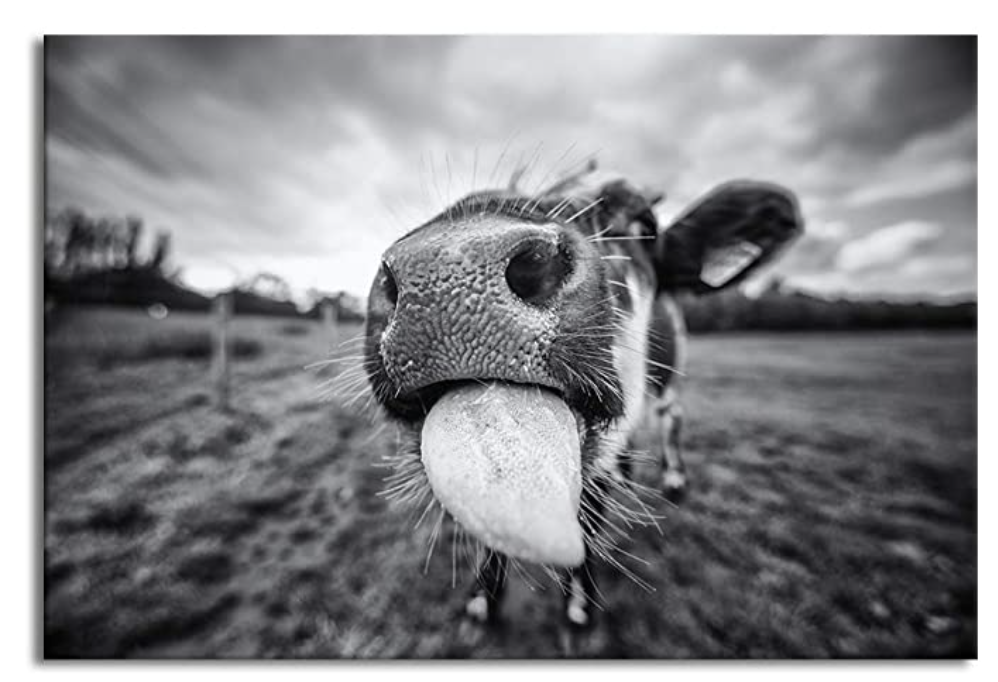 4. I also love this classic cutie. I love how the road leads off in the distance behind him. It makes me want to go on an adventure.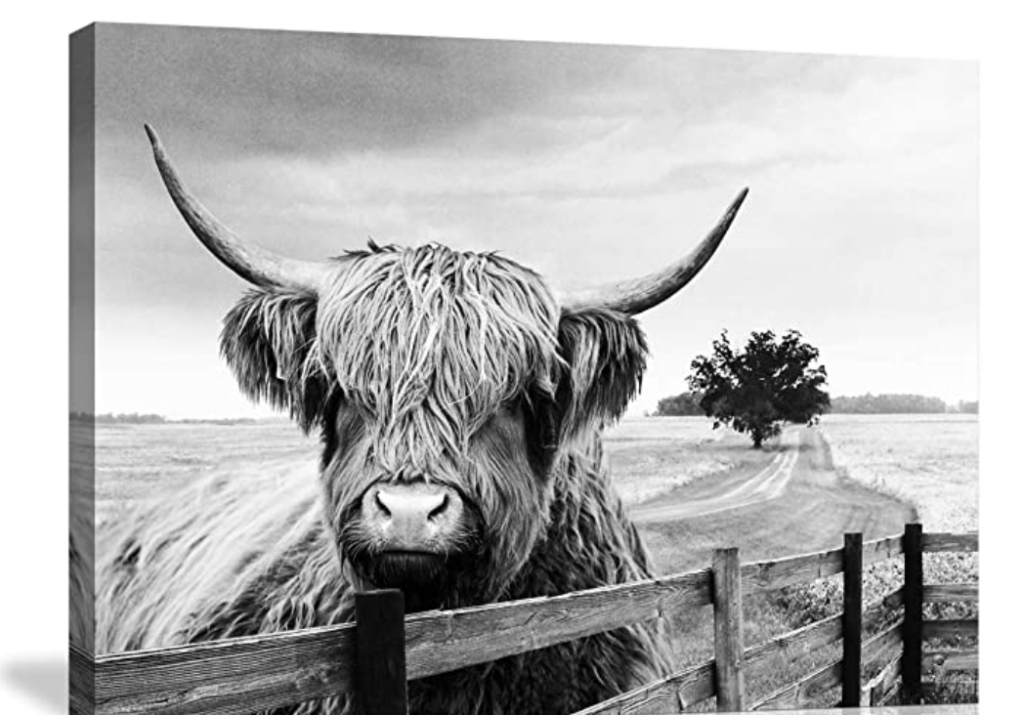 Here are some more choices for you to choose from. Which one is your favorite cow print?

I hope you've enjoyed my list of the best neutral cow prints on Amazon. Enjoy!