One Room Challenge Week 5 Fall 2020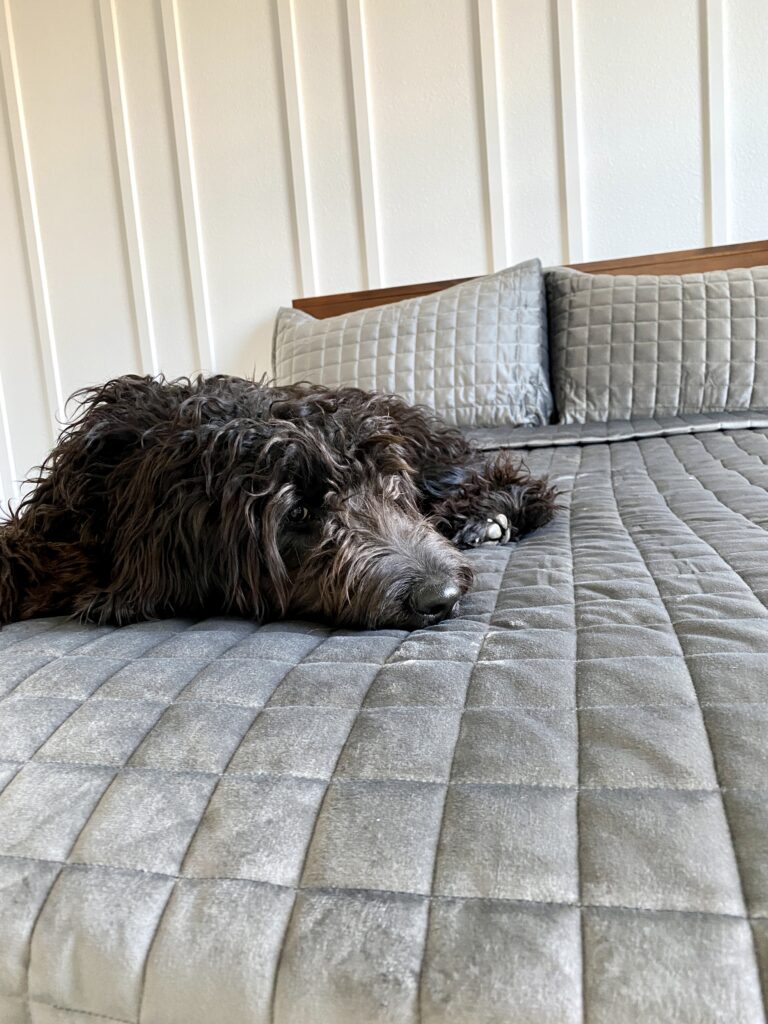 It's time for the One Room Challenge Week 5 update on our guest room and whew… this week has been a doozy! This is a story for a different day, but to sum it up, my husband suffered a compression fracture of his spine and dislocated his shoulder on Halloween night. My immediate reaction was to delete my first 4 weeks of posts and just drop out of the One Room Challenge, but after thinking about it, I decided to keep trying to see if I could make this happen on my own. This year has just been a year that keeps on giving!
This week the bedding arrived and I'm happy with the choice. Winter is coming so I chose a velvet, gray quilted bedcover. I had originally thought I was going to go with something in the beige family. I took the beige comforter off of our master bed and spread it out in the guest room we're re-doing. The beige did not look good with the new rug at all and I'm so glad I tried the beige first. The gray definitely looks so much better!
Here's what the bed is looking like so far. The velvet comforter is so soft. I actually ordered it in a king size for two reasons. (the bed is full size).
I wanted to be sure everything tucked in really well
I wanted to be able to steal this for my own bed at some point. 😉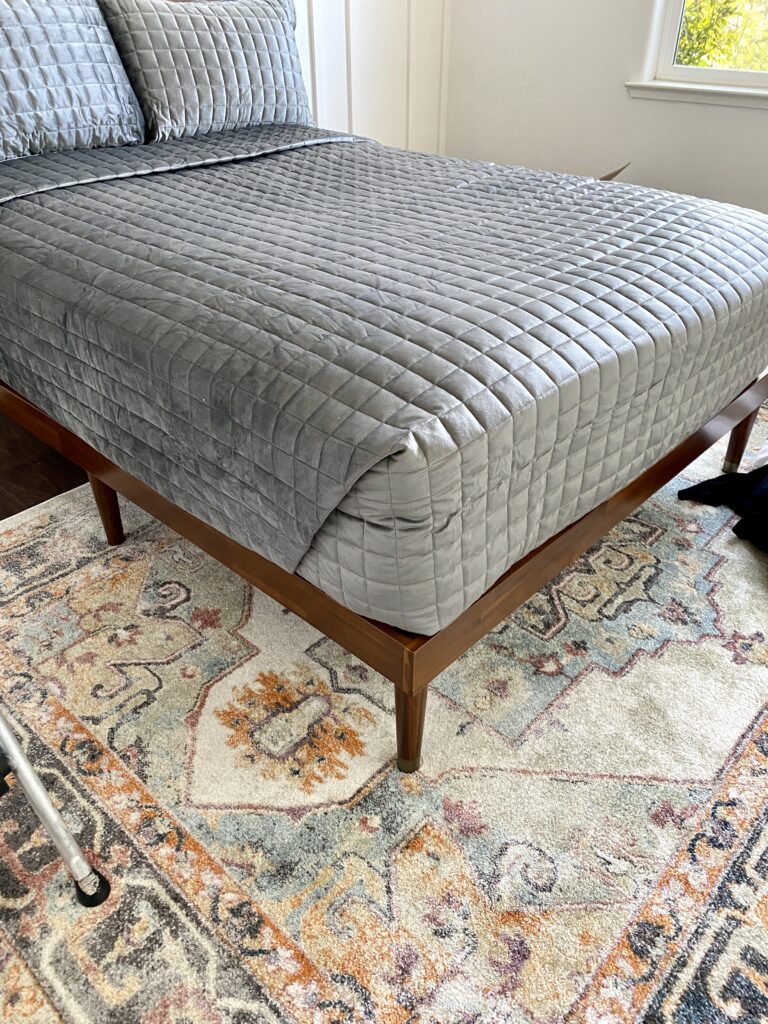 Things we've completed so far: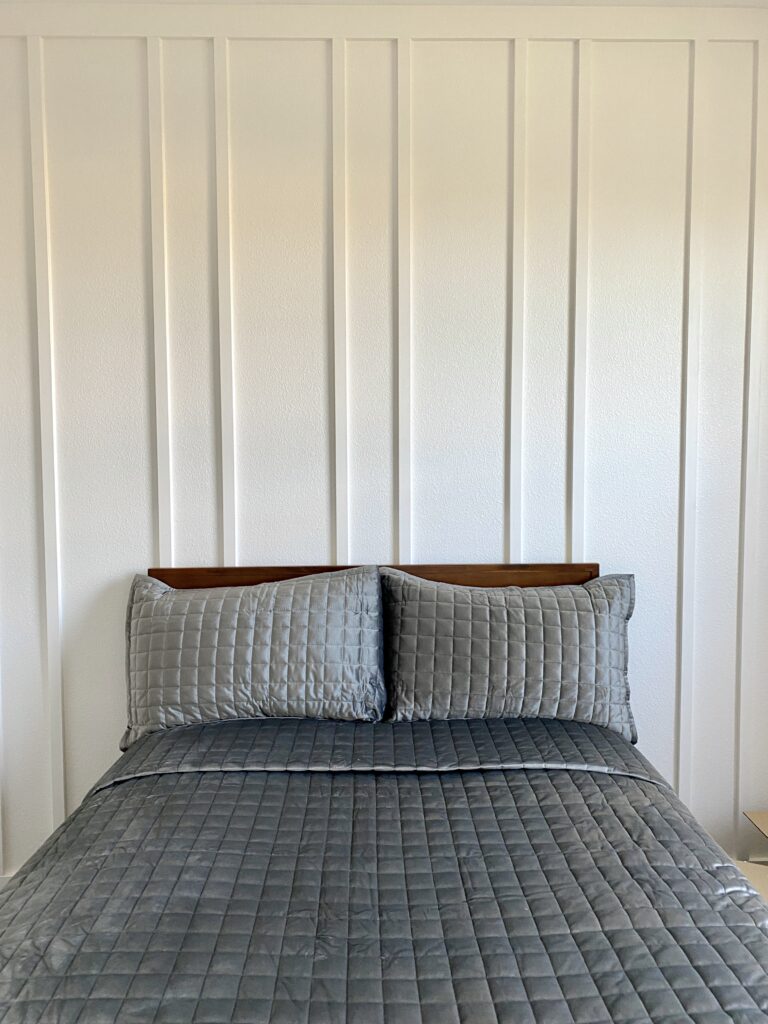 Things I still need to do:
Purchase a curtain rod and window coverings
Complete the DIY picture hanger that I'll share later if it works! It's a Pottery Barn dupe!
Select print(s) for the wall behind the bed
Choose a nightstand or two
Decide on lamps or wall lights
Do I need a bench?
Order the little things that complete a room
Hang the light
Paint the closet doors – I've got to be honest on this one, Photoshop may have to work until we have some recovered bodies in our home!

I probably shouldn't have typed this list right before bed. I'm one that will be up all night making decisions at 3 am! (Did I mention I'm having shoulder surgery myself in January? Well, I have to do all of this with a wounded arm and without my partner in crime. Yikes!) Thank you again for following along. I'll have more updates and a final reveal in the next couple of weeks so be sure to check-in.