Easy Fall Bedroom Refresh
I wanted a few subtle changes for fall so an Easy Fall Bedroom Refresh was first on my agenda. I love simple decor changes.
Easy Fall Bedroom Refresh – The Bedding
I'm a lover of white, even though it's not very practical for our home. June, our Goldendoodle, is always in the dirt and then gets in the bed, but I'm a sucker for punishment so I started with a white duvet cover set from Kotton Culture. Jake and I both sleep very warmly, so breathable cotton duvets are the best choice for us. I love this new one because it zips on easily and fits really well in the wash. It also has ties in the corners so the comforter stays in place. Whenever we get thicker quilts or comforters, it seems like we can't get them clean. Since we wash everything so frequently, duvet covers work well for us. (and June). Duvet sets from Kotton Culture are extremely affordable and allow me to change our bedding cover every now and then without spending too much. We also love our new comforter from Downlite bedding. It's a down alternative so it's great for my allergies. It also goes in the wash as often as we need and that's a must with June Bug in bed with us. We got this one.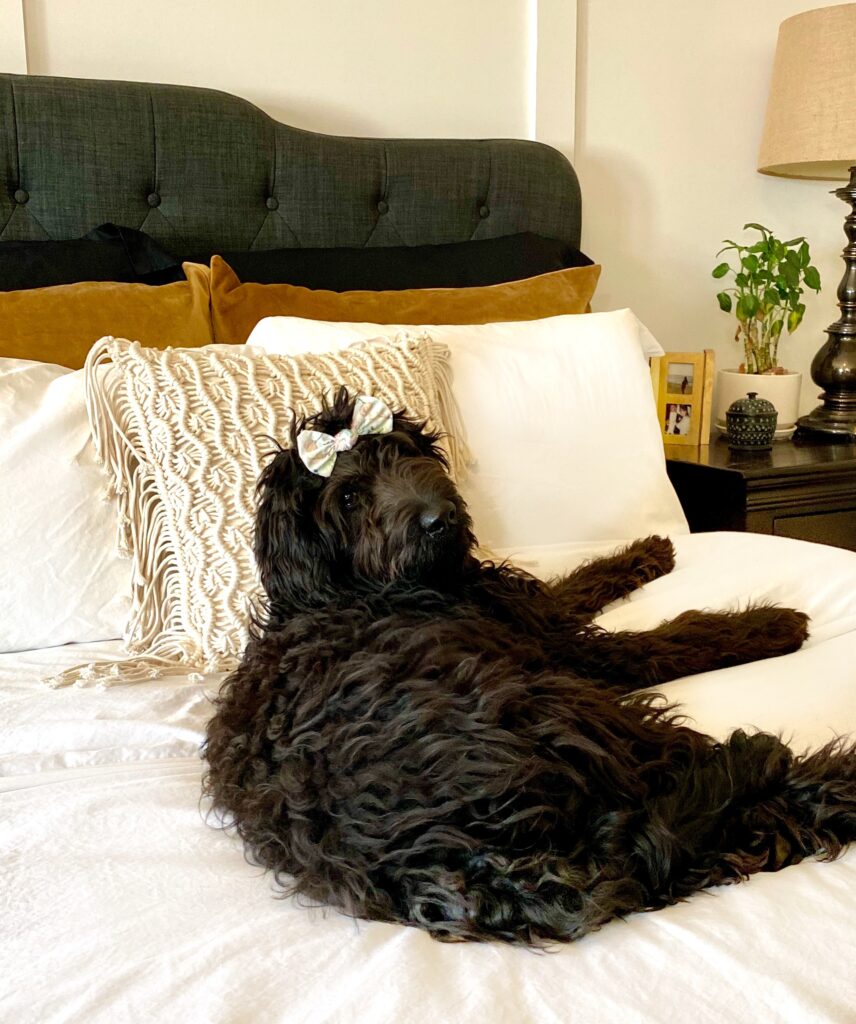 (If you're a LikeToKnowIt fan, you can find me here. If not, download the app. You'll love it. It makes shopping so easy. Search for LikeToKnowIt in the App store.)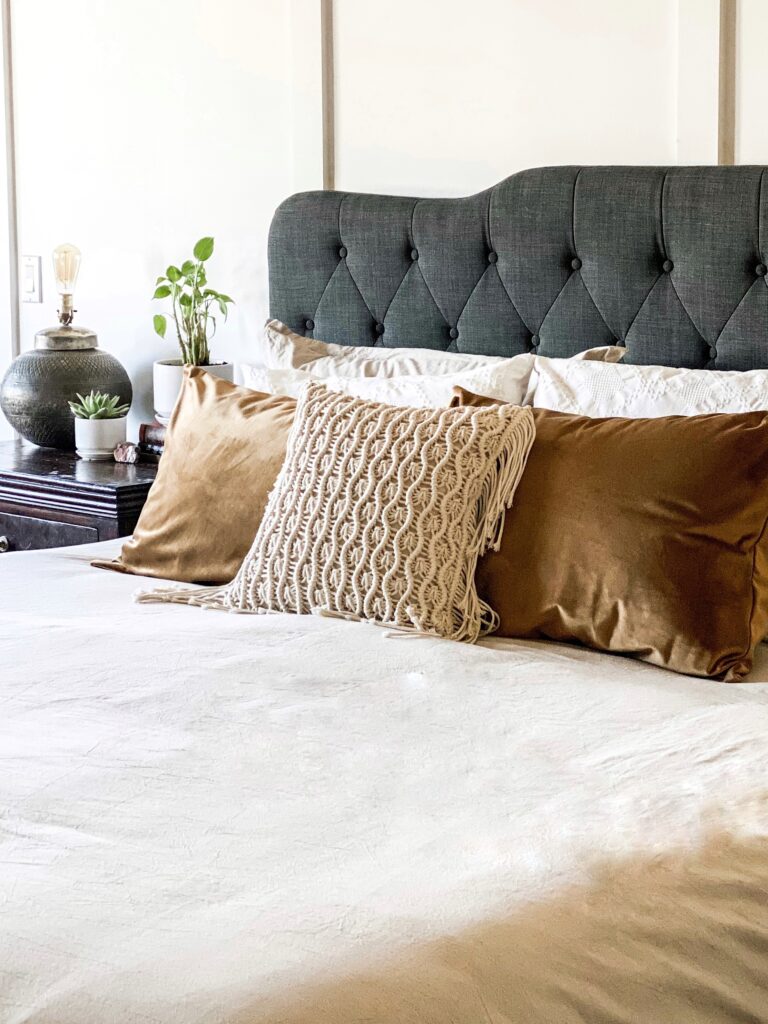 Easy Fall Bedroom Refresh – The Little Things
If you're looking for an Easy Fall Bedroom Refresh, changing up your shams and adding a thicker, cozy throw can change the look without breaking the bank. I tend to be super practical and don't like spending a lot of money for seasonal decor so these little changes work well for me.
I added black and gold shams to make things warm and cozy for fall. I'm also a lover of macrame so this awesome pillow cover was a great Amazon find at under $22. I ditched the thinner cotton throw for the super cute eyelash throw in mustard. I couldn't find the exact one but here's something similar for you.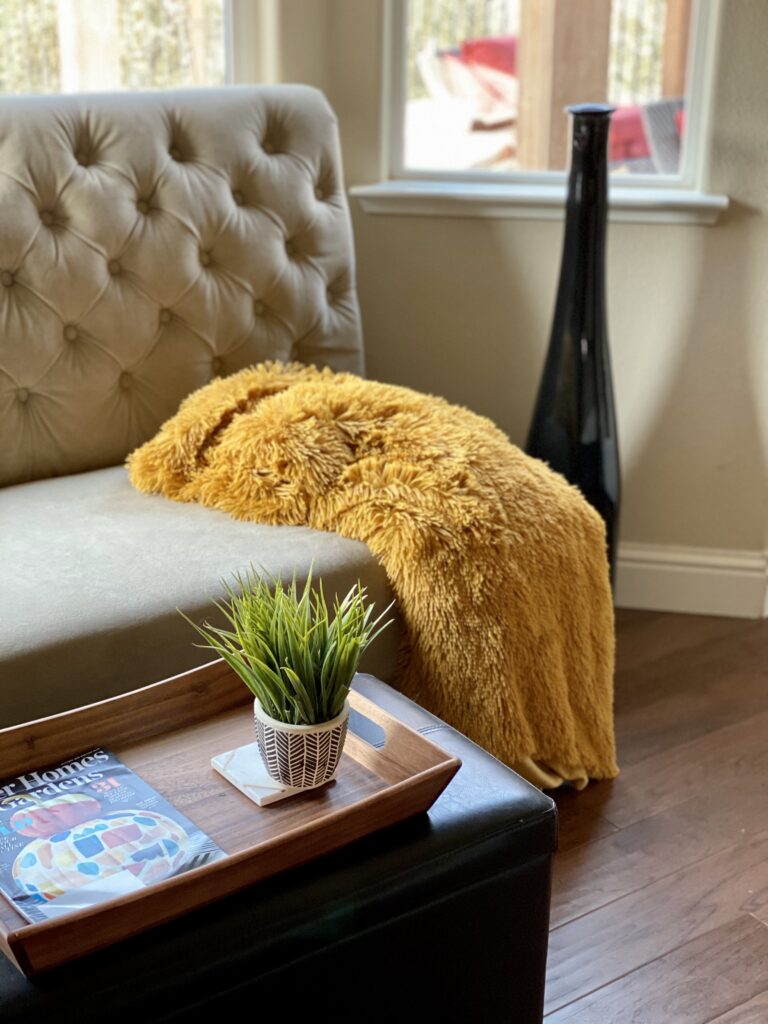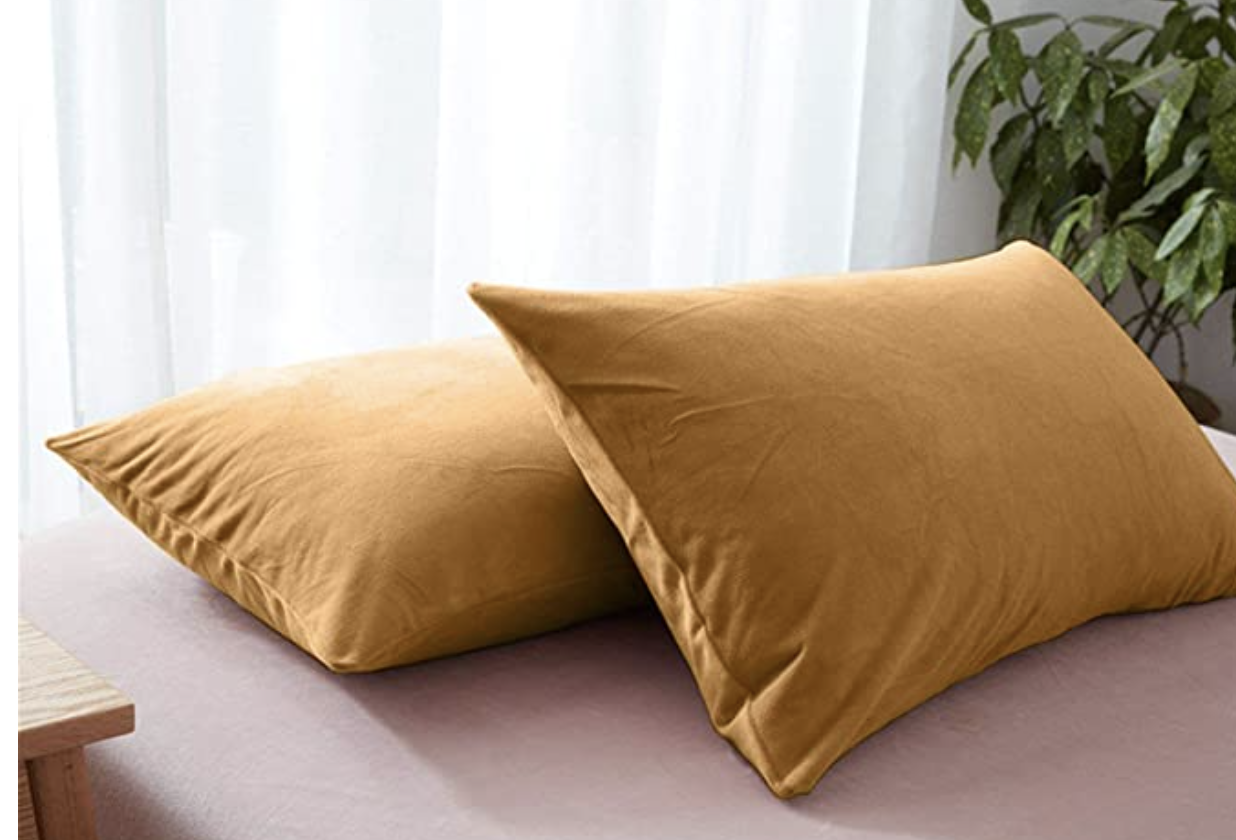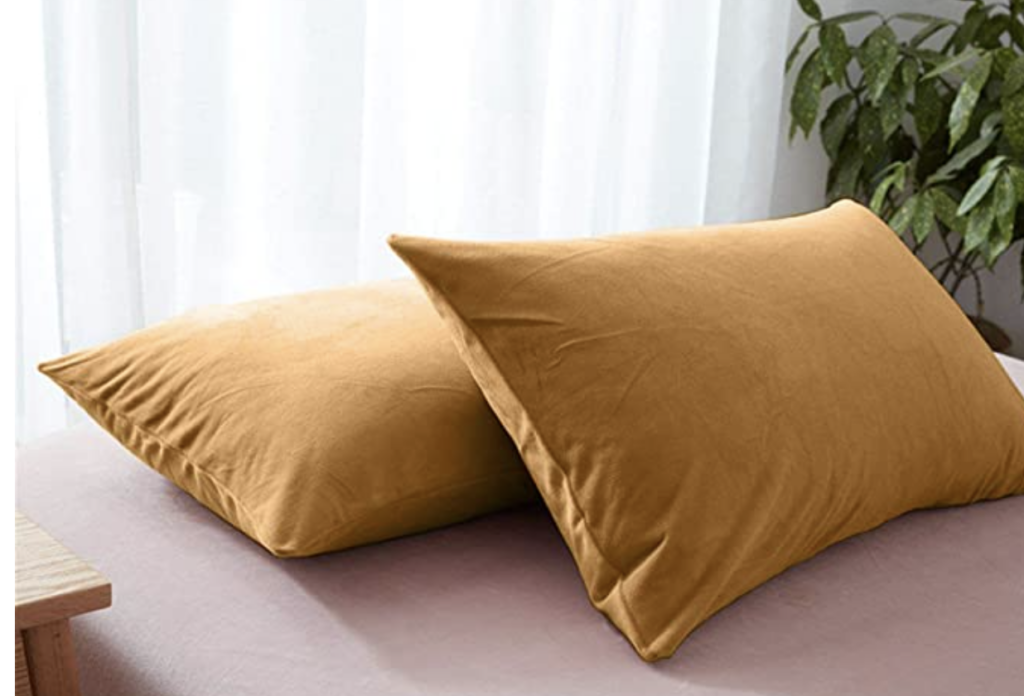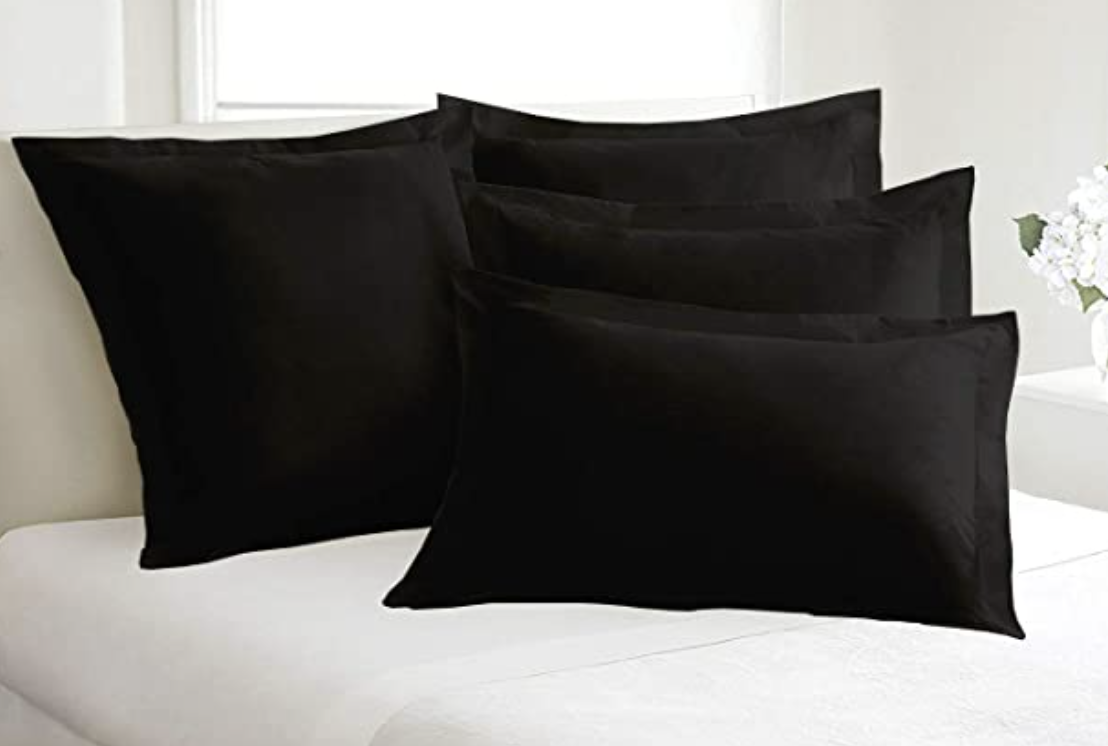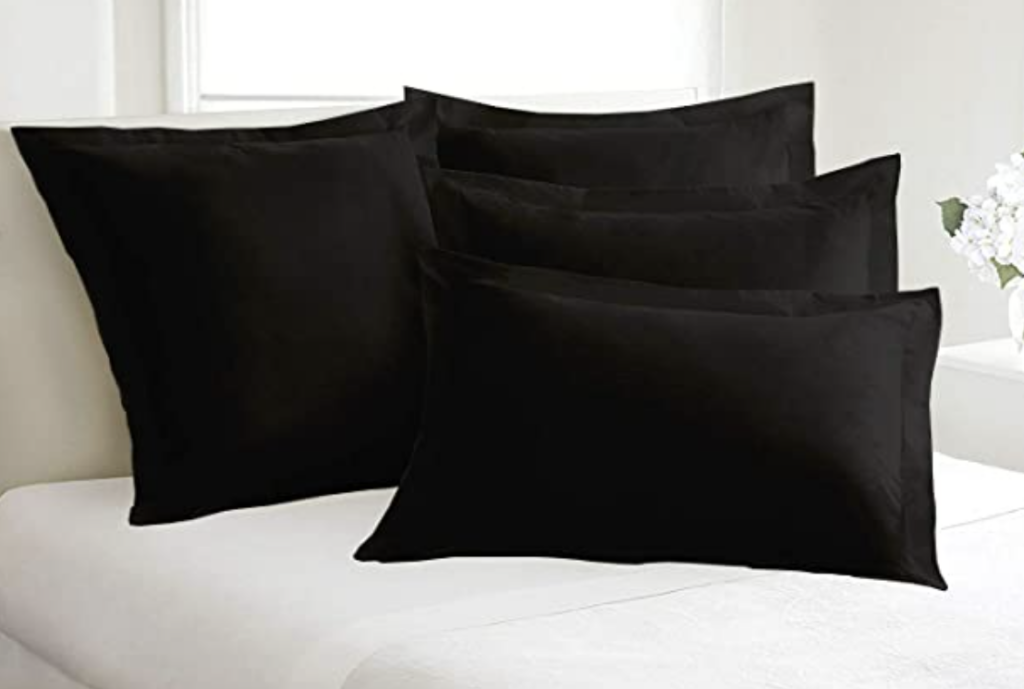 Some fresh, fall flowers are also a nice touch. I use silk florals as well, but there's something about fresh flowers that just make everything feel, and smell, better. One last touch for an Easy Fall Bedroom Refresh is to add a fall candle. I love this Spiked Cider candle the most. It's one of my very favorites and I look forward to it when they release it each year. Treat yourself and grab one while you can!
I'm still loving our DIY Board and Batten Bedroom Wall. It added so much character to our room. You'll have to check it out before you go.
I hope you enjoyed reading about my Easy Fall Bedroom Refresh. What fall touches do you like to add to your bedroom? Let me know in the comments below!
I created this post on my iPad Pro.