Adorable Sheds Decorated For Christmas
I wanted to share these adorable sheds decorated for Christmas. When we built my she shed, I was always looking for pretty images of decorated sheds so I thought it would be fun to share some of my favorite sheds with you!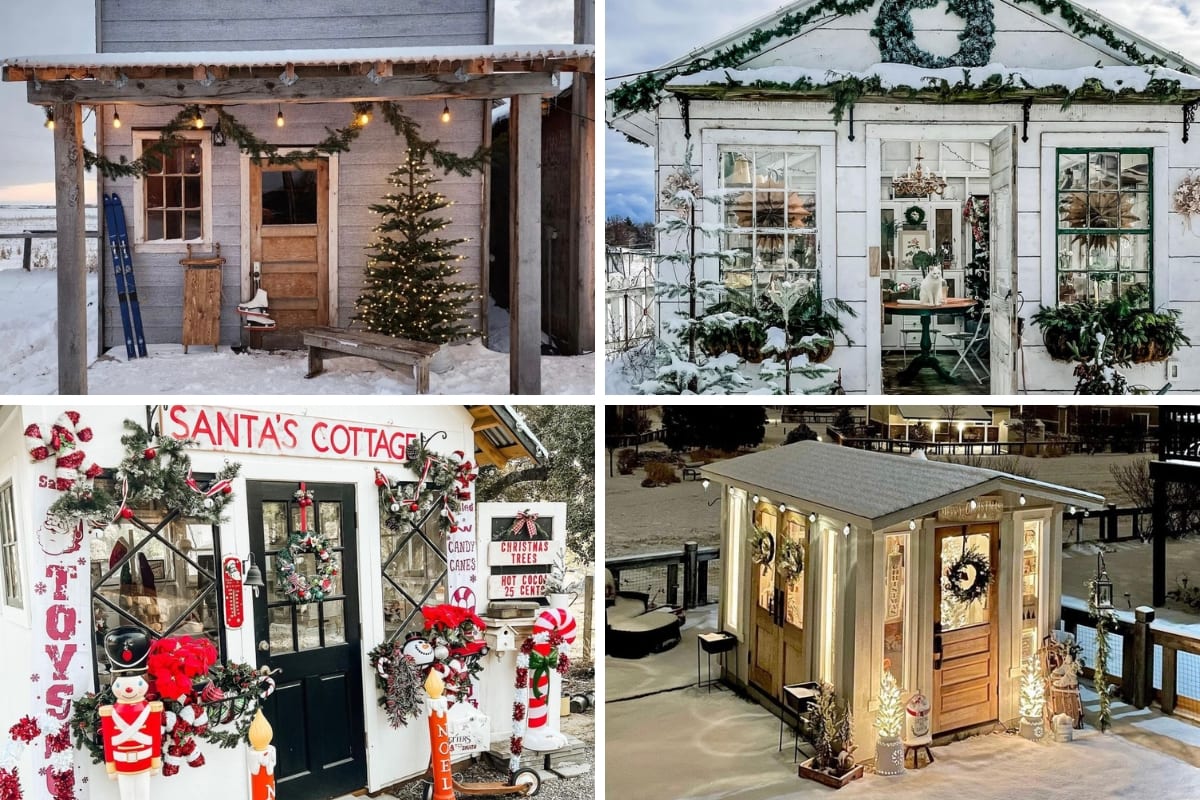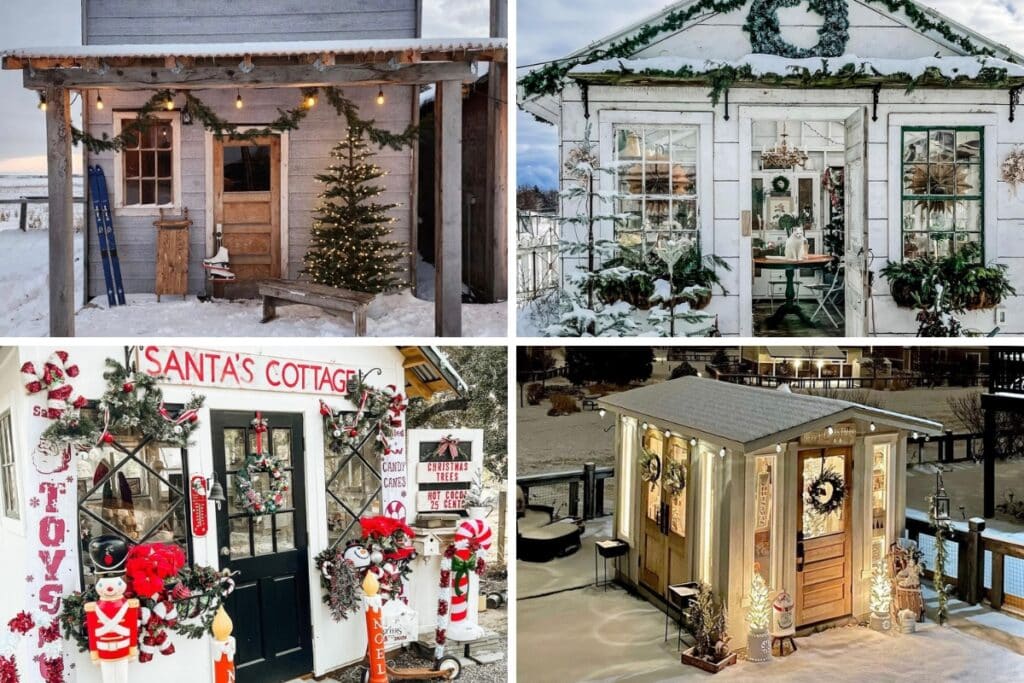 You may not know this story, but Hootshack started with my little she shed in my backyard. It's a little studio for me to showcase my crafts and home decor that I make for this blog. Decorating my shed for Christmas is my favorite time of year!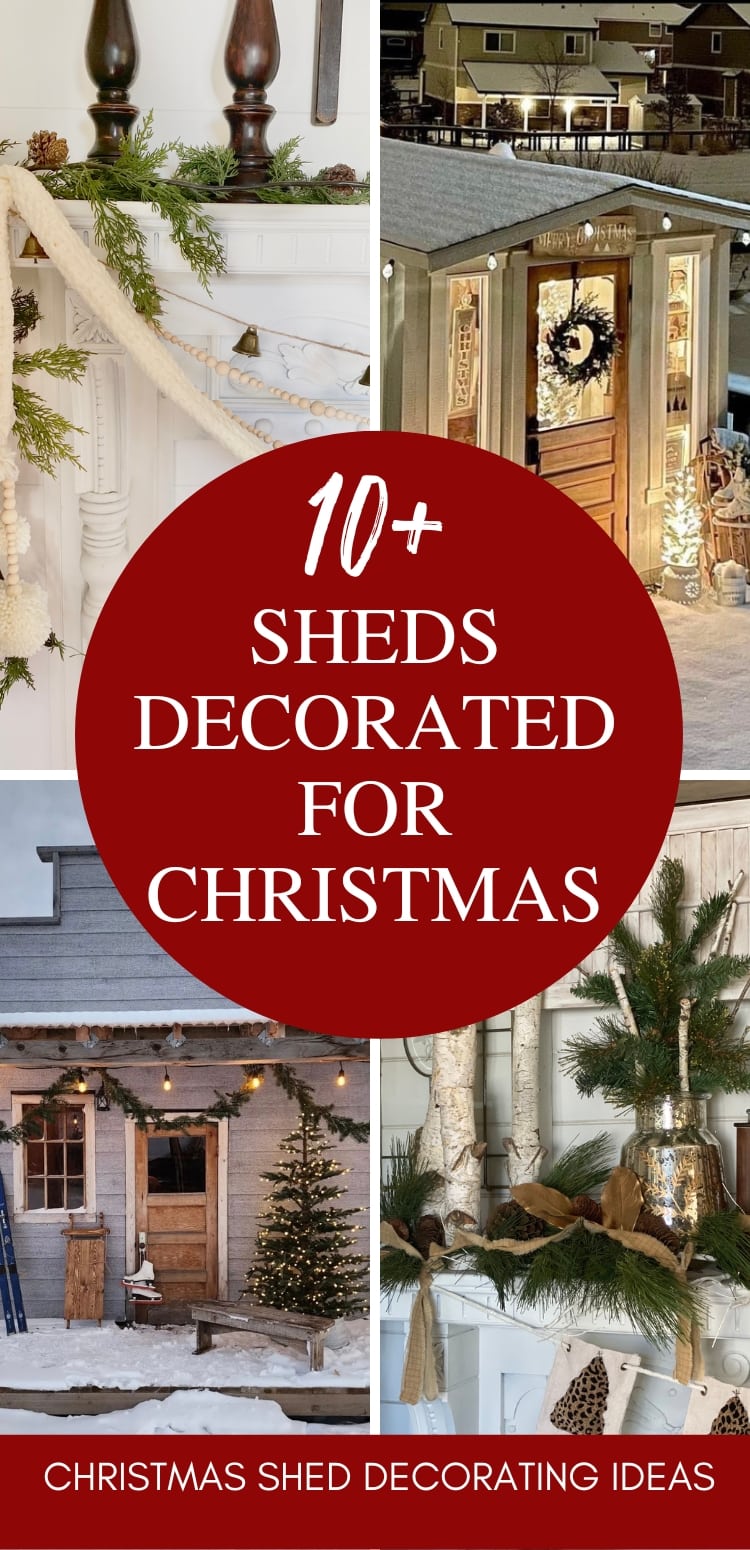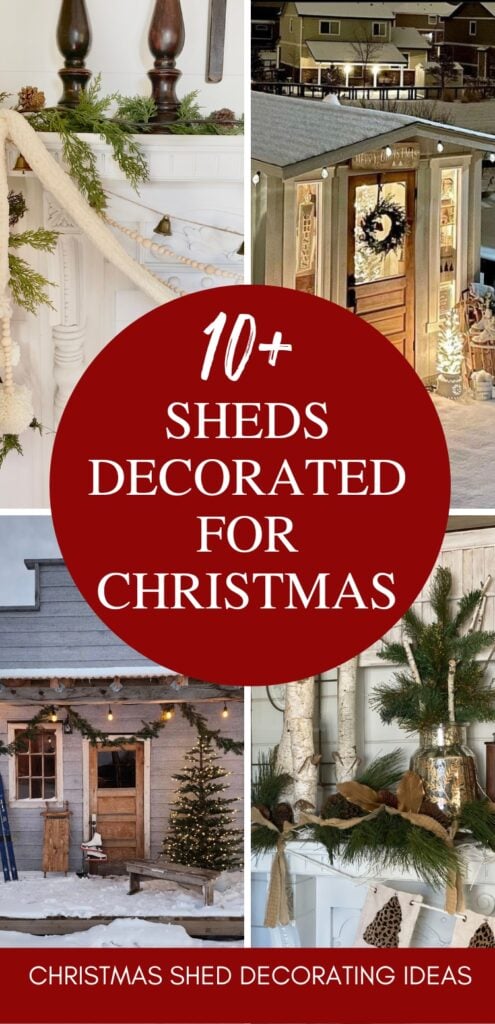 With the right Christmas shed decorations, you can quickly turn your shed into a winter wonderland. Here are some beautiful Christmas Shed decorating ideas.
Beautiful Sheds Decorated For Christmas
I hope you enjoy all of these beautiful Christmas sheds and decorations. You'll find garden sheds, storage sheds and she sheds all decked out for the holidays, inside and out.
Outdoor Shed Christmas Decorations
String Lights: Christmas lights on your shed are a must, right? I love to use solar string lights so I don't have to mess with cords. The other benefit is knowing the lights will be on at the right time each day. If you want to be able to turn lights on and off, consider the battery-operated lights with timers.
Wreaths: A wreath is a perfect Christmas shed decoration. They make battery-operated wreaths that are perfect for shed doors.
Outdoor bows: Simple outdoor bows add nice pops of color.
Indoor Shed Decorations
Depending on the size of your shed, a pre-lit tree showing through the window looks magical. I have a small pencil tree in mine.
A mantel can be a splurge, but if you're handy with DIY projects, you can also make one. My mantel is my favorite thing to decorate inside my shed.
The indoor shed decorations are a little easier since they're protected from the outdoors. I use fabric garlands and garlands made with yarn to soften the look.
Happy decorating,
Denise