Best Spring Wreaths From Amazon
I've put together a selection of the best Spring wreaths from Amazon for you. Adding a wreath to a door or window is a quick way to add Spring decor to your home. I like to keep things around $50 or less because I change things up often.
Amazon Spring Front Door Wreaths
I love the boxwood wreaths on the doors of the she shed. I love buying wreaths from Amazon because I can easily filter to the best quality results at the price point I'm comfortable with. Here are the best Spring Wreaths from Amazon this year.

A boxwood is always a good wreath for Spring or any time of year. I have two and they are usually the wreaths I use on my shed doors but I've moved them all around.
This is another good Spring wreath for the front door. The welcome sign is a cute addition and is inviting to guests when they arrive. I love the neutral-colored wreath because it can also be used year-round.
If you love a pop of color, a pretty bright tulip wreath makes a statement. The colors are so bold and it would make a pretty Spring wreath for the front door as well.
I love that this Spring wreath has a lot of colors but it also looks natural at the same time.
I've always loved Eucalyptus so this is another pick of mine for the best Spring wreaths from Amazon.
When choosing a Spring front door wreath from Amazon, be sure to read descriptions and make sure the wreath is suitable for outdoor use. Some wreaths may require that your front porch be covered to protect the wreath from sun damage.
How To Choose A Quality Wreath
The first thing I like to do is filter to only show wreaths with 4 or more stars. This eliminates the wreaths that are already receiving bad reviews.
After filtering, I still read some of the worst reviews to see if any of the comments are things that also might be a concern for me. Many times the reviewer has not read the dimensions.
DIY Spring Wreaths
If you're looking for a DIY wreath for spring then be sure to check out this Rustic Burlap Flower Wreath I made for the she shed.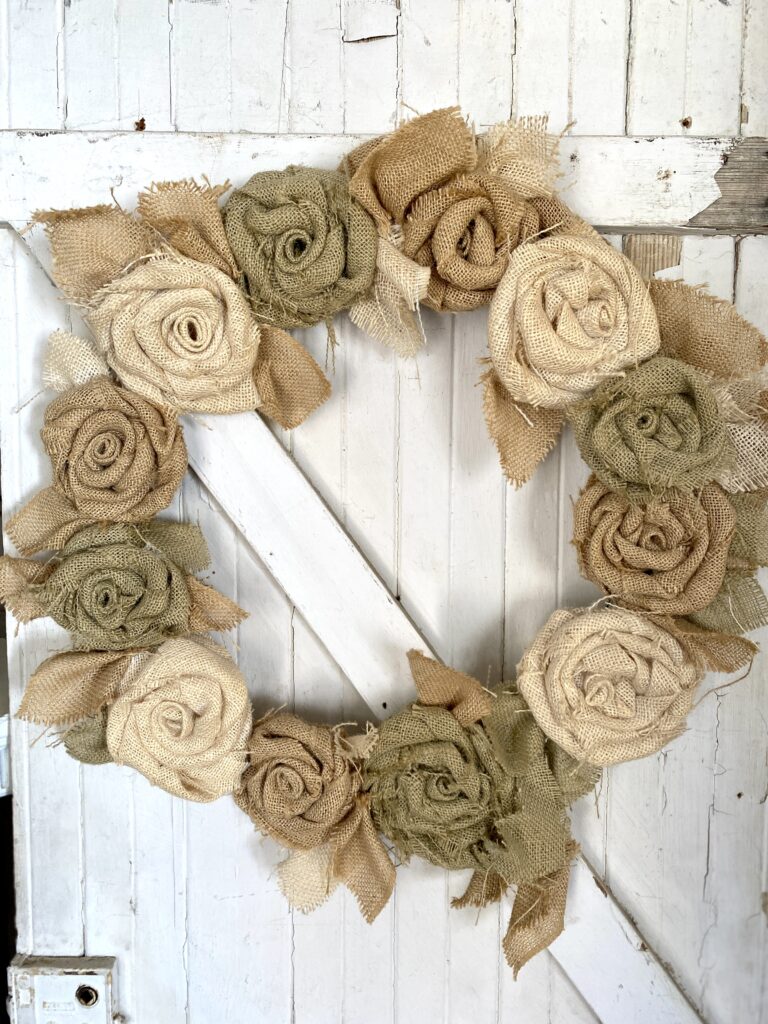 I've also made a pretty DIY White Tulip Wreath for Spring.
Happy crafting,
Denise