Burlap Bubble Wreaths or so easy to make! They make so many different colors of burlap ribbon these days so you're bound to find a color that's perfect for your decor. I created this video a while back to show you the process. I'm not a good video maker and my make-shift phone holder was shaking a bit so sorry about that!
My posts contain links that may lead you to a product that I could earn a small commission if purchased. This costs you nothing and helps me keep this blog afloat. In some cases, similar items may be linked if the items I use are no longer available or if I see different variations or prices for you. Thank you for your support. Please see my full disclosures for more details.
Burlap Bubbly Wreath Supplies
Optional items for decoration like flowers, twigs or bird nests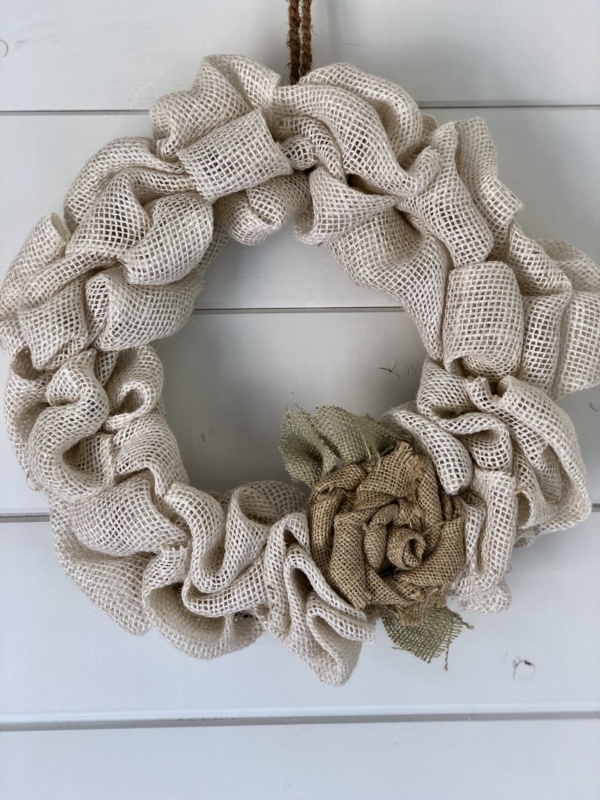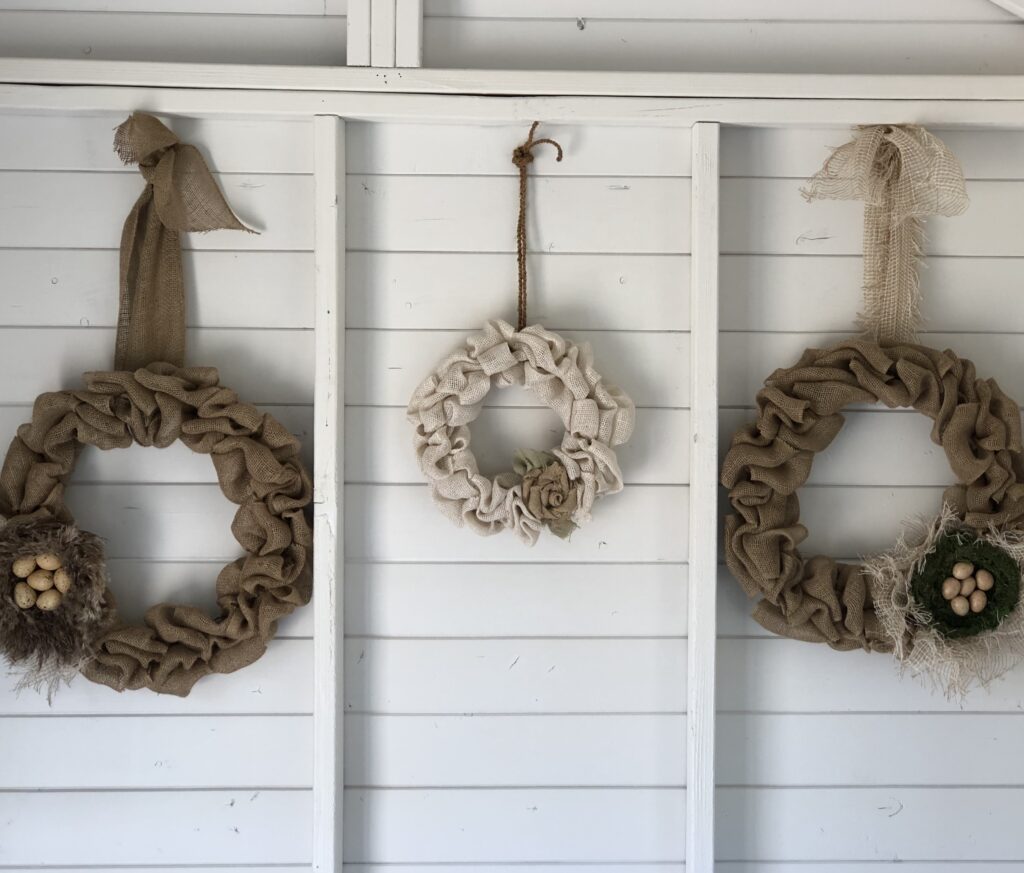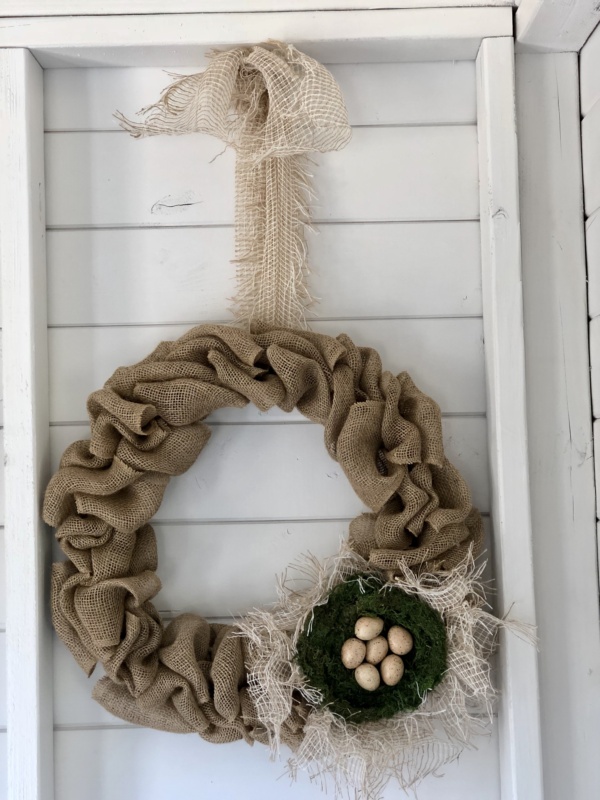 I hope the video helped you and that you enjoy making these simple burlap bubble wreaths. You should also check out my Rustic Burlap Flower Wreath if you love burlap as much as me!