A Magnetic Farmhouse Memo Board is an easy project to make if you have just a few simple tools. I made this project in less than thirty minutes. I found this beautiful vintage frame at Reminisce Antiques in downtown Paso Robles and I knew exactly what I wanted to make with it. If you've never been to Reminisce, it's a village of shops with over 30 vendors. There's everything from antique, vintage, new and loved items. You can wander around in there for hours and still not be able to see all of the amazing treasures. My frame was purchased from Corey at Hudson Farmhouse.
Now let's get down to making the magnetic Farmhouse Memo Board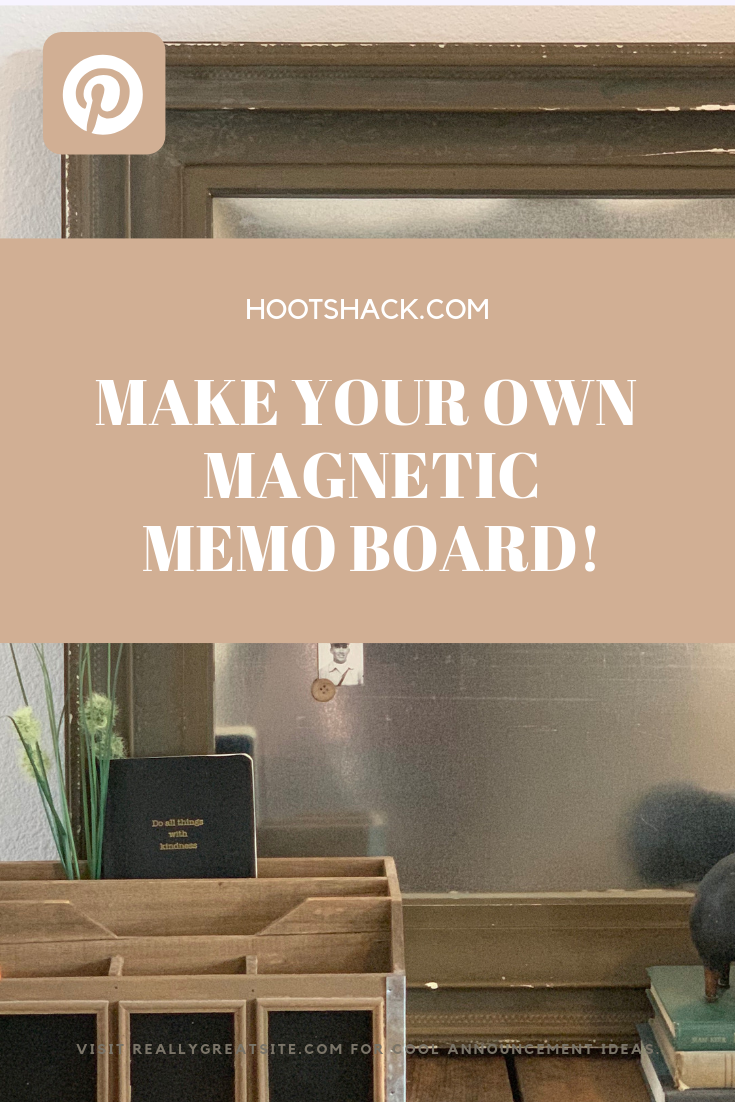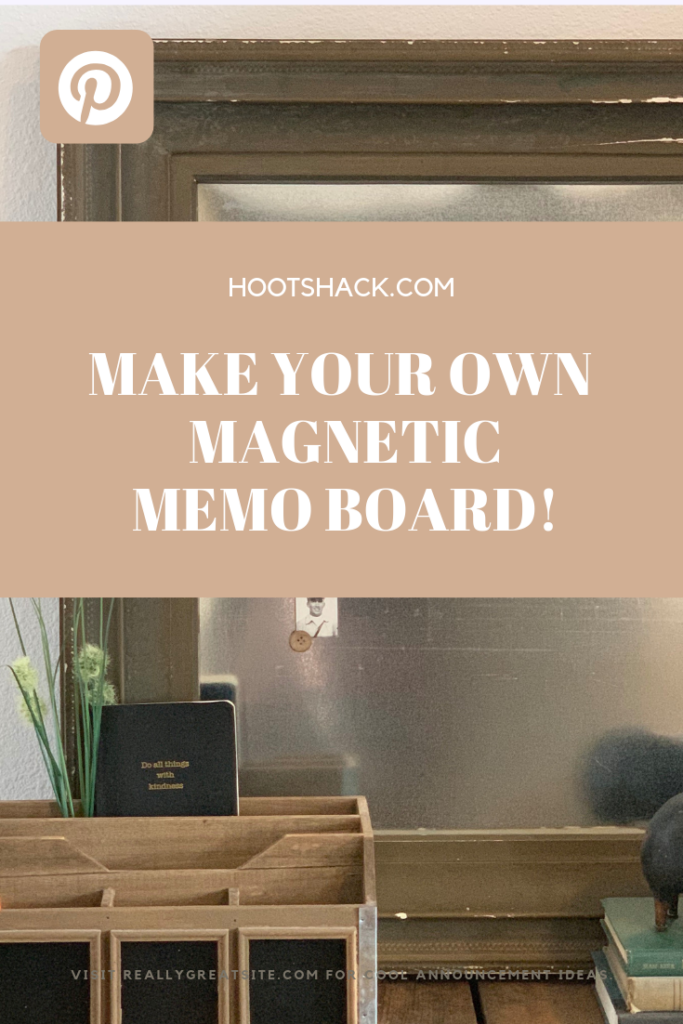 My posts contain affiliate links where I might make a small commission if you purchase an item linked in my posts.
Magnetic Farmhouse Memo Board – Tools You'll Need:
Awl (a sharp, pointy tool to use as a punch)
hammer
sheet metal
screws
drill or screwdriver
vintage frame or a frame of your choice
backing (felt and glue or a large sheet of paper)
tin snips
magnets

Cutting and Installing the Sheet Metal
I bought my sheet metal at Lowe's Home Improvement in a 2′ x 3′ sheet for $10. I'm sure they have it at Home Depot or most home improvement stores.
If your frame already has an insert, you can use it to trace the size you need onto your sheet metal. If not, you'll have to measure the size you need and use a straight edge ruler to trace the shape you need to cut on to the metal. The metal is super sharp so please wear leather gloves when cutting.
Once you get the metal cut, use the awl and a hammer to punch small holes in the metal where you will be attaching your screws. If your frame is small, you may only need to do this in the four corners. mine was larger, so I punched more holes to keep the metal tight to the frame. Make sure you have a block of wood or an old book under the awl. You don't want to punch through the metal and hit your granite countertop or your tile floor!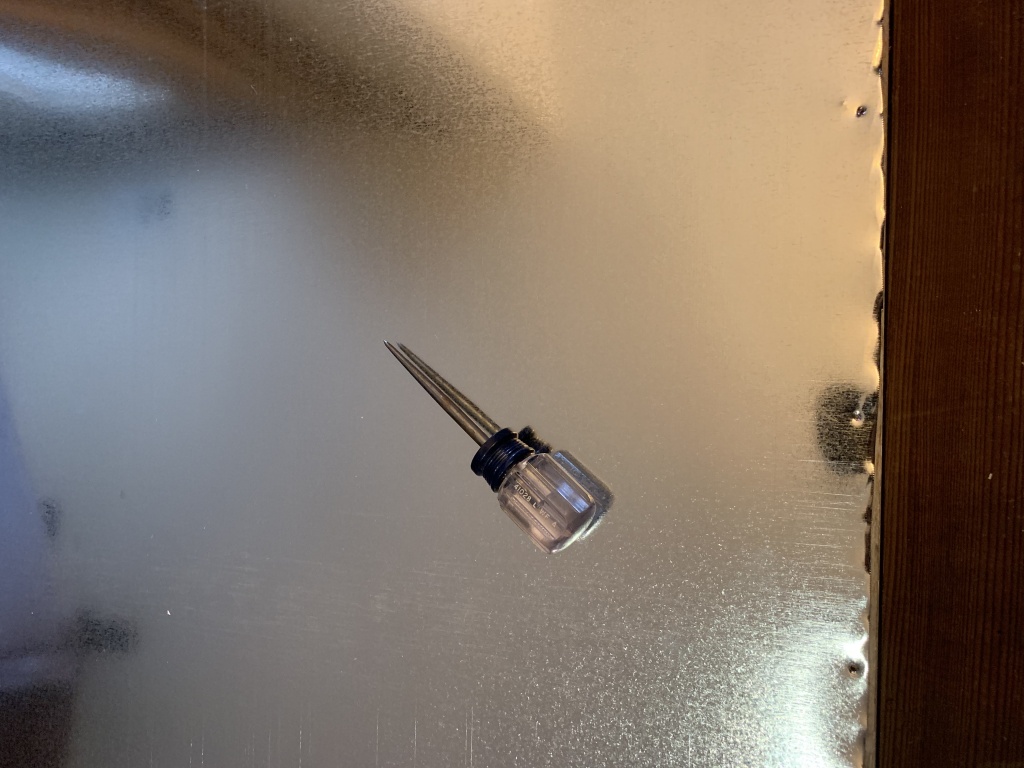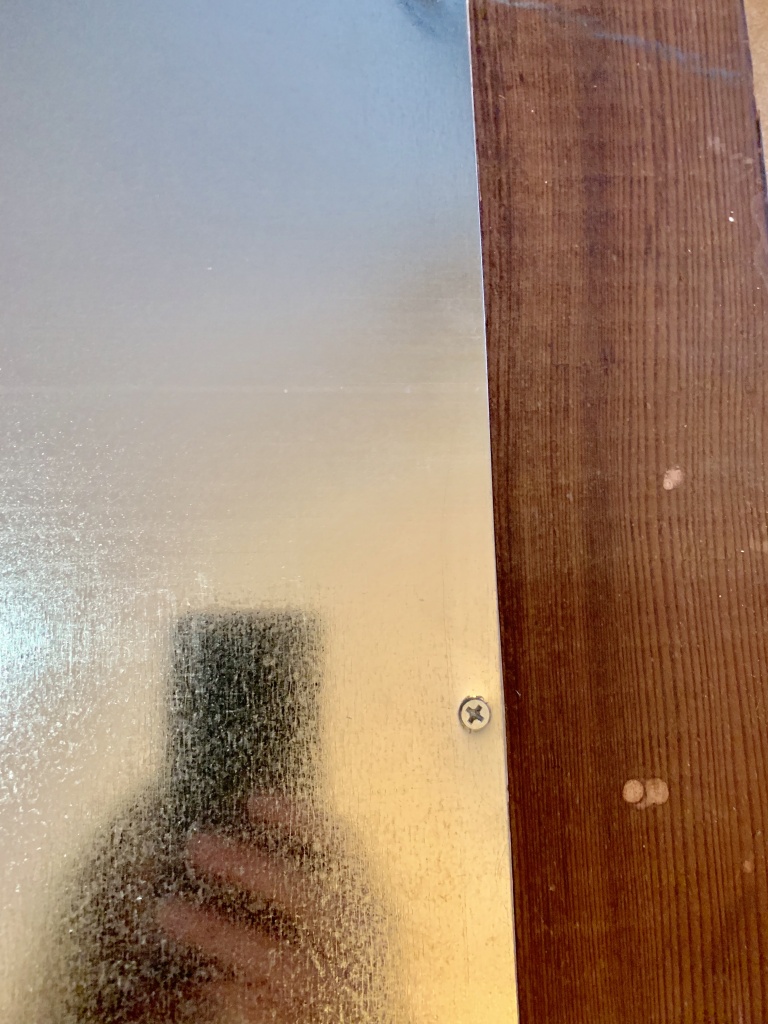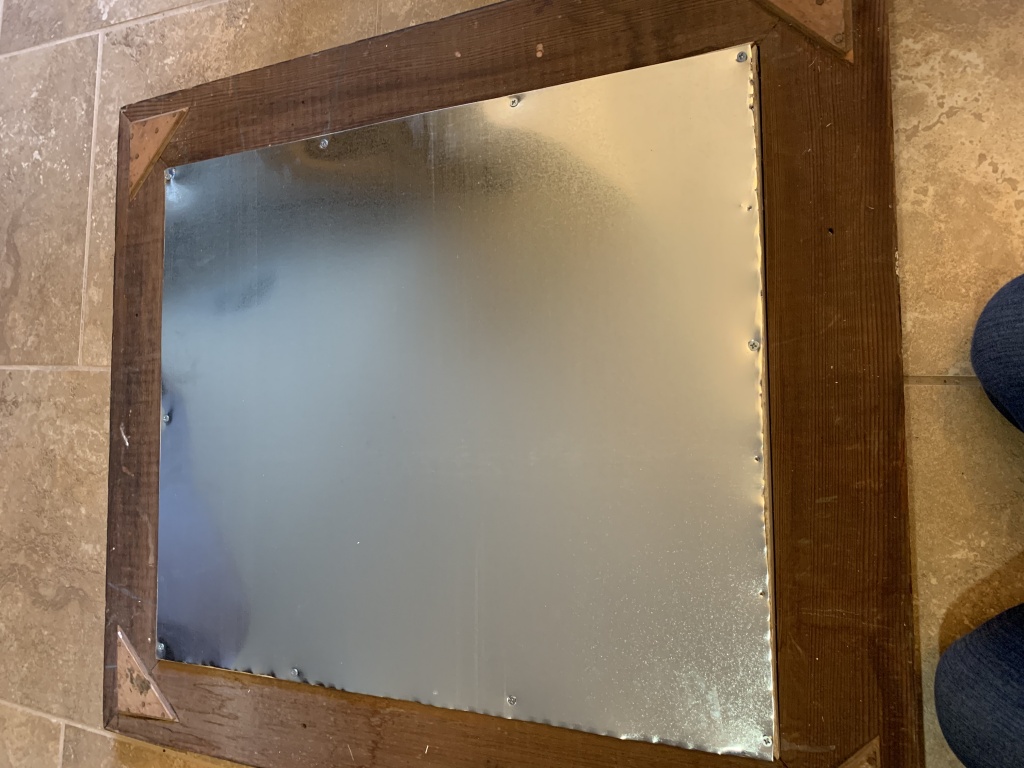 Lay the metal with the punched holes on the back of the frame and attach all of the screws. This is optional (but recommended), but you should either cut a piece of butcher-style paper to fit over the metal and glue it or staple it to the back so you don't cut your hand on the metal at any time. this will also protect your walls from being scratched. I cut thin strips of felt and glued them to the edges instead of using paper. (not pictured)
Making Cute Magnets
You can get creative here, but I glued large wooden buttons to magnets that I also bought at Lowe's. You can also use magnets you already have. I think the wood buttons look great with the vintage frame.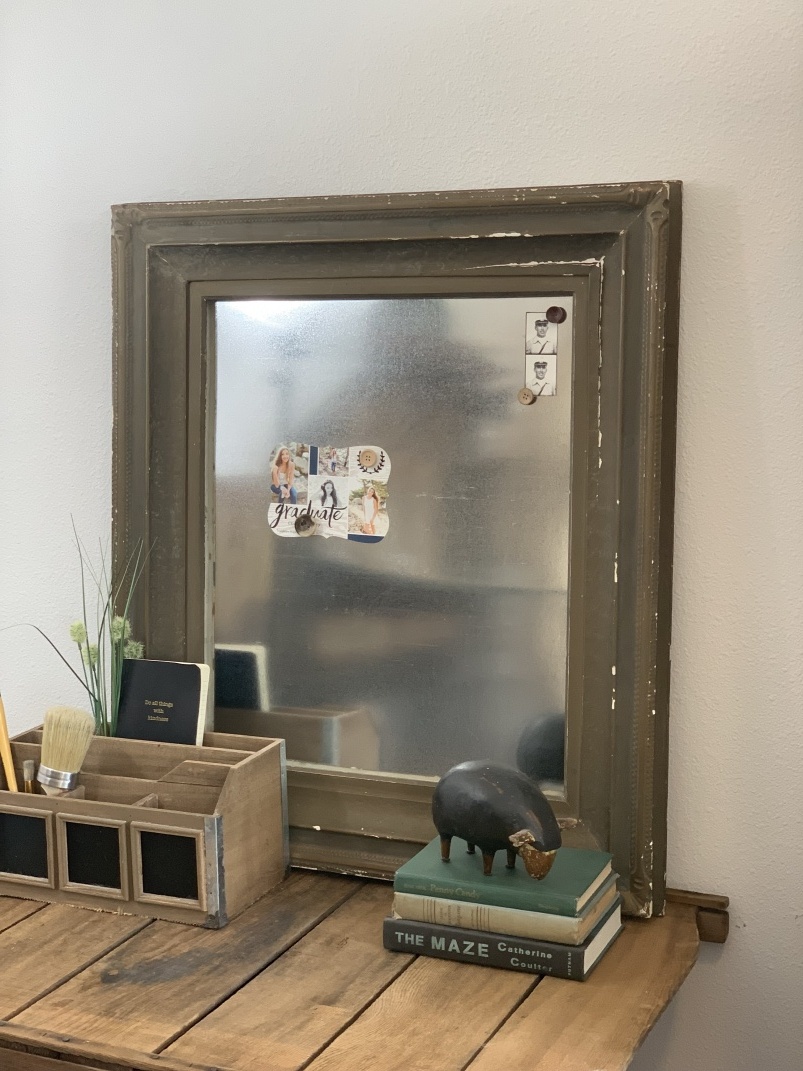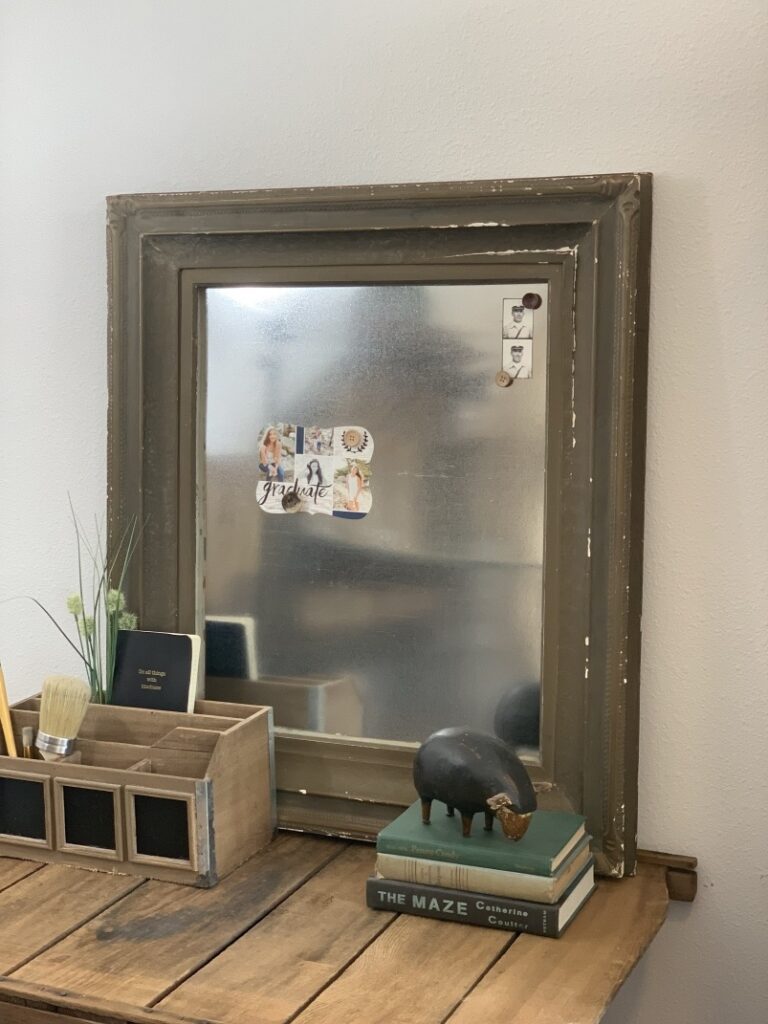 I hope you enjoyed the Magnetic Farmhouse Memo Board Tutorial. If you make one, be sure to tag me in your photo and use #hootshackinspired so I can find you! If you're looking for more DIY inspo, be sure to check out Robyn's Southern Nest, R & R At Home, A Heart Filled Home and Dabbling & Decorating.
If you like upcycled decor projects, be sure to check out my pallet wood tool caddy.
Happy crafting,
Denise