Make your guests laugh out loud with funny bathroom signs or art for your home. Having a little humor in the bathroom sets the tone for the funny and relaxed home your guests and family are in. There are some funny bathroom signs that will be perfect for adding a little humor to your home decor.
When gathering ideas for this post, I couldn't believe how many hilarious bathroom sayings there are. I think it would be cute to create a funny sign gallery wall to keep people entertained!
Humorous bathroom signs and sayings make life a little more fun!
Funny Bathroom Signs
From funny bathroom signs made from wood to cute wall decals, there are so many cute and humorous bathroom signs to choose from. I love these individual words below. They would make funny farmhouse bathroom signs. I also love the funny filthy animals sign. Too cute!
There are so many funny bathroom sayings. Let's take a look at a few favorites! If you're an Amazon shopper, I also compiled a list of the best funny bathroom signs – wall art Amazon offers.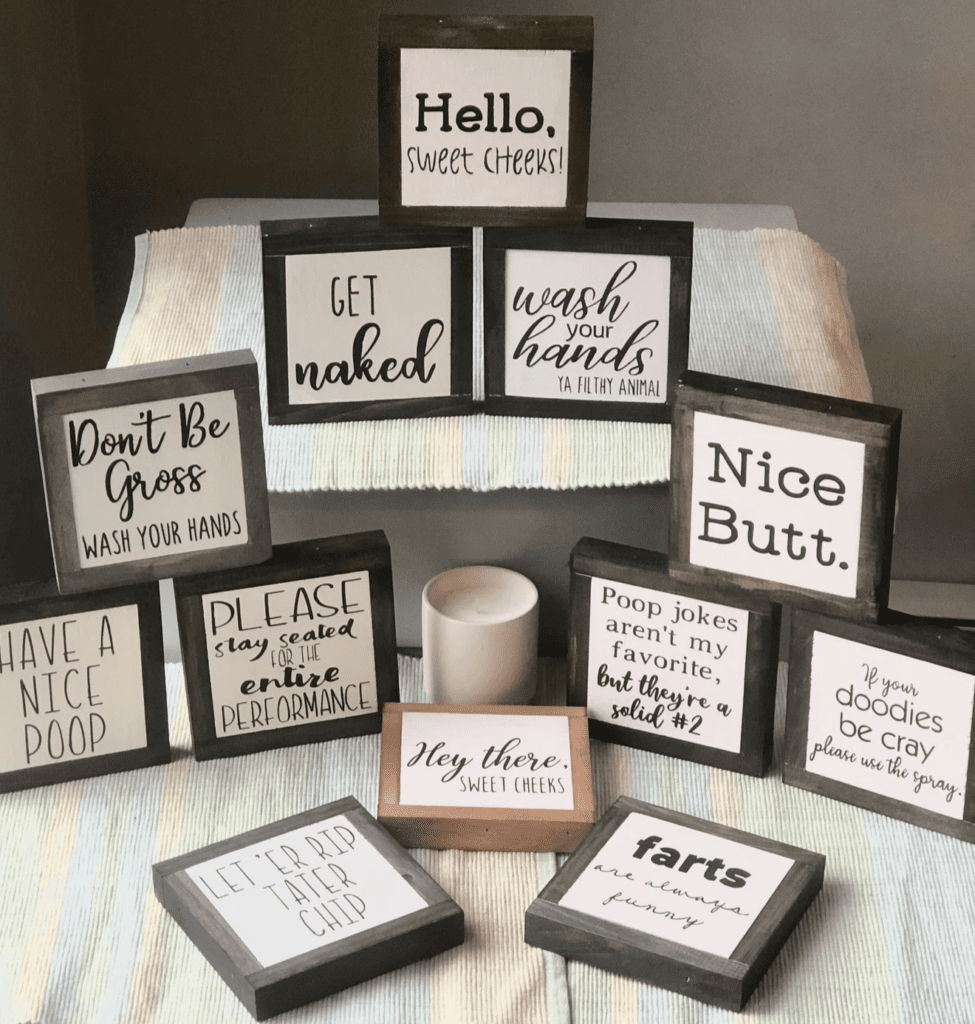 Grab this cute set of 4 funny bathroom signs. These would be funny bathroom door signs. The price is so good, too!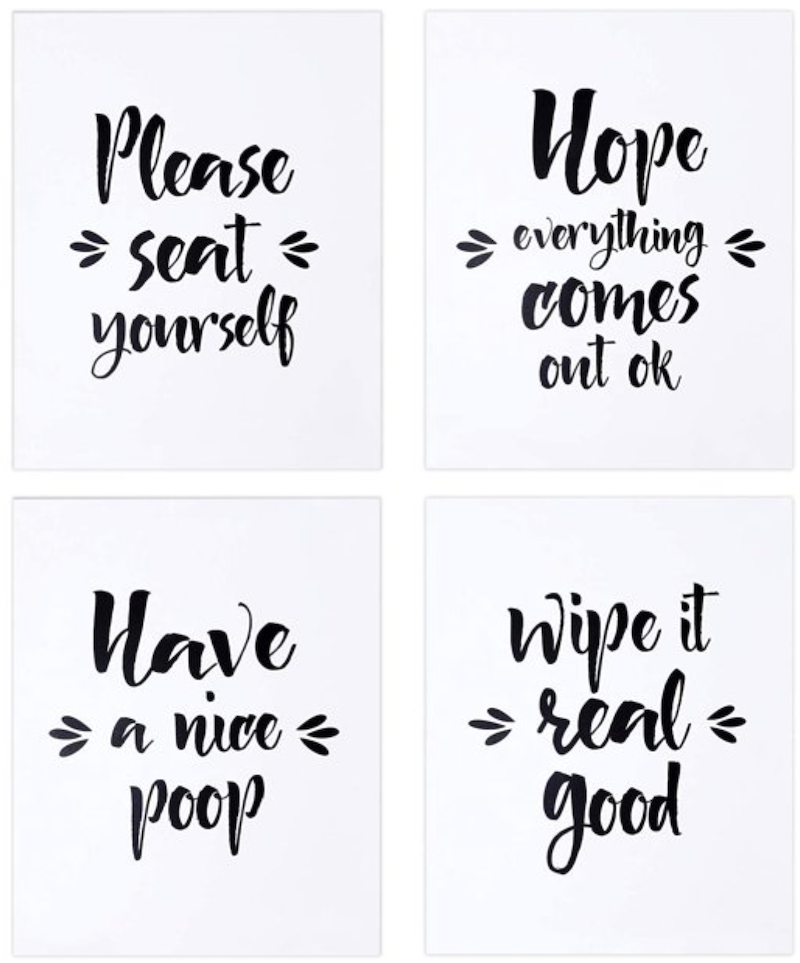 This Text Me If You Run Out of TP sign makes me laugh every time because you know the person reading it would definitely be on their phone. Busted!
Bathroom Rules Sign
Every bathroom needs the basic bathroom rules, am I right?! We wish we didn't have to leave this humorous reminder, but if it helps, it helps!

More Bathroom Sign Ideas

Other Funny Bathroom Sayings
There are so many clever funny bathroom quotes. Here are a few more for your entertainment
I love these farmhouse signs for the bathroom.
I love this No Selfies sign.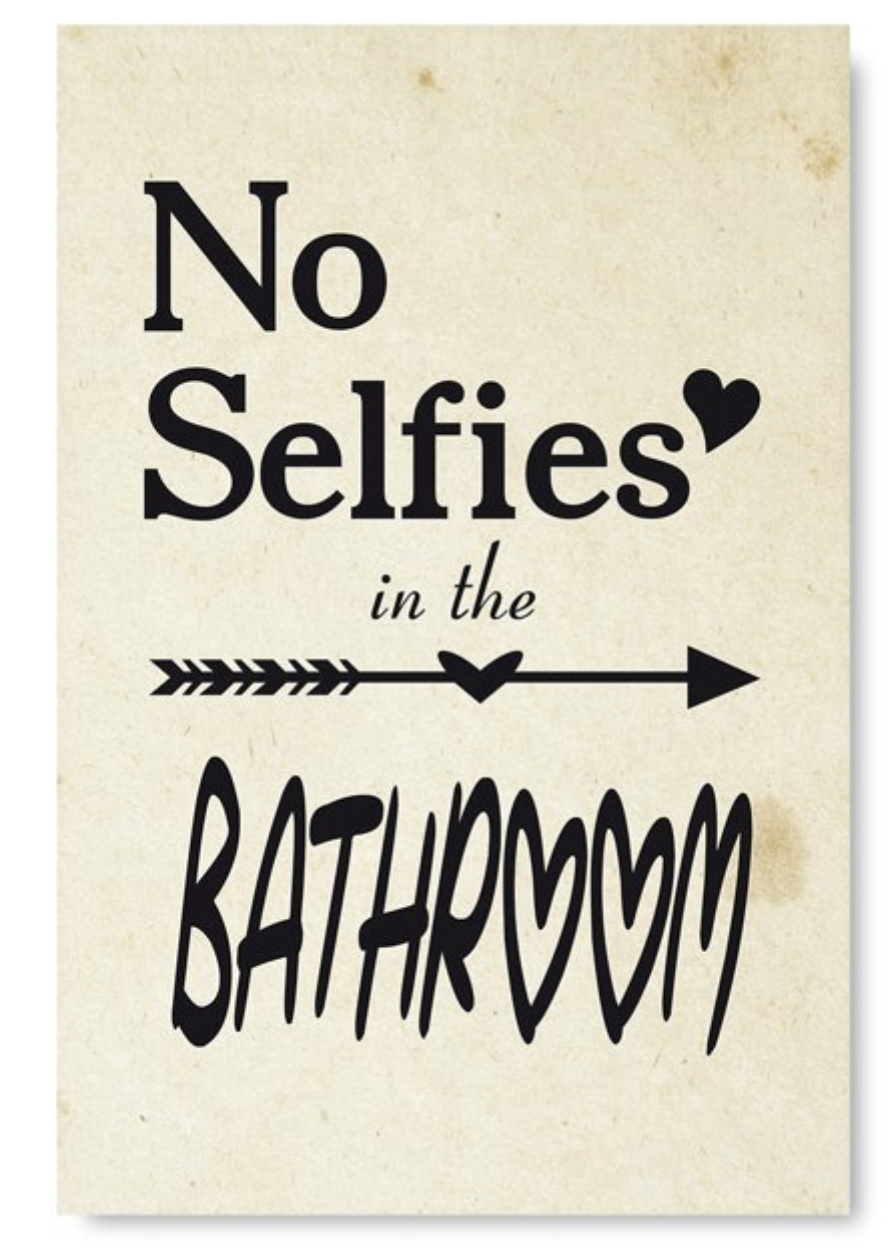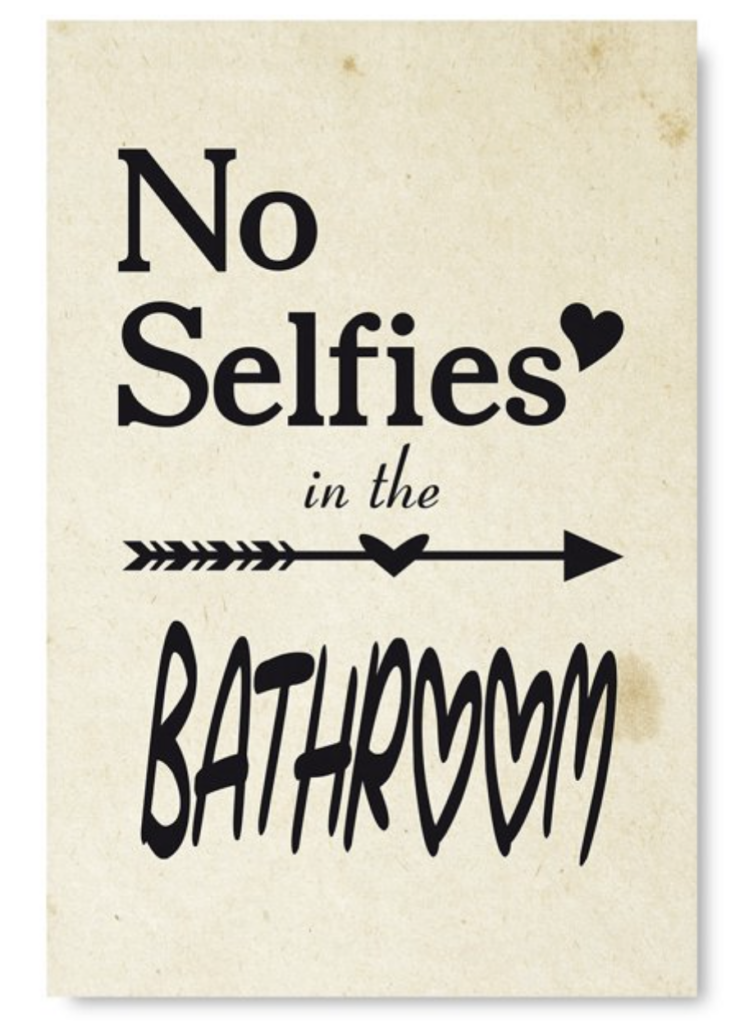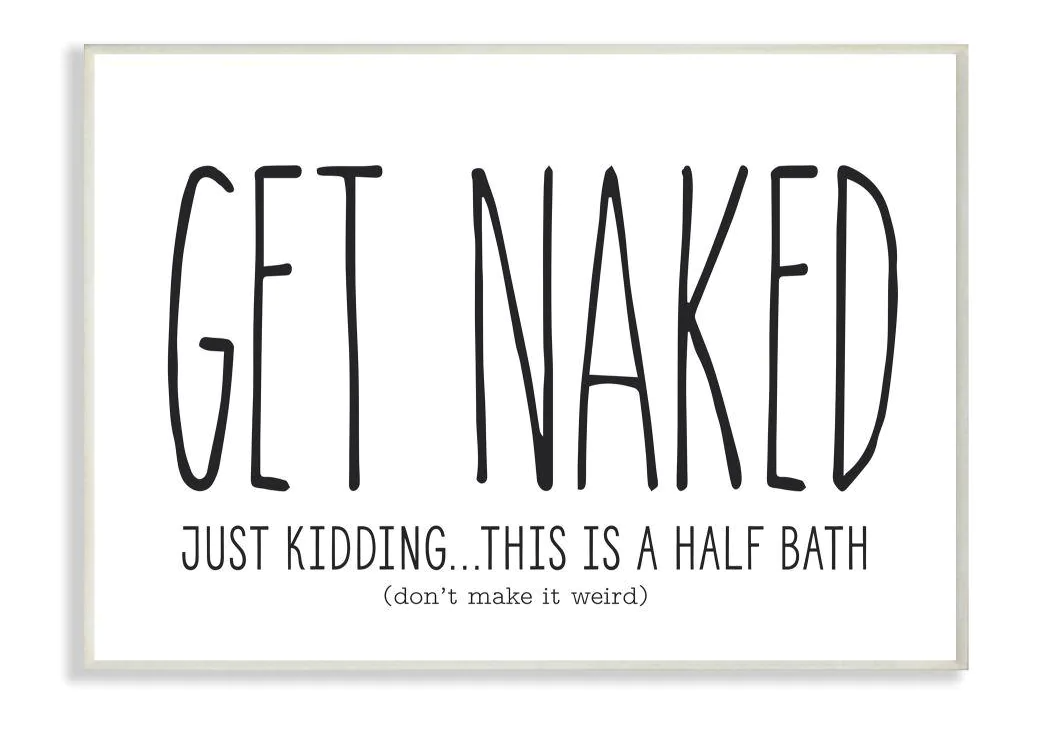 7. Funny Bathroom Signs Printable
Etsy has a lot of printable funny bathroom signs to choose from. You can save a lot of money by printing your own and framing using a frame you already have at home.
Changing the home decor in the bathroom isn't the only thing we've been working on. We also did a guest bedroom refresh. Our main bedroom and one other guest room are next on the list.
So which one was your favorite?
Until next time,
Denise