How To Make Beach Gnomes Ornaments
This post contains affiliate links which means that at no cost to you, I may earn a commission if you purchase using one of my links. For more information view my full disclosures.
~
I want to show you how to make beach gnomes ornaments for your coastal Christmas Tree this holiday season. This quick and easy Christmas craft is budget-friendly and so quick and easy to make! Let's get started making beach gnomes!
Read more

: How To Make Beach Gnomes Ornaments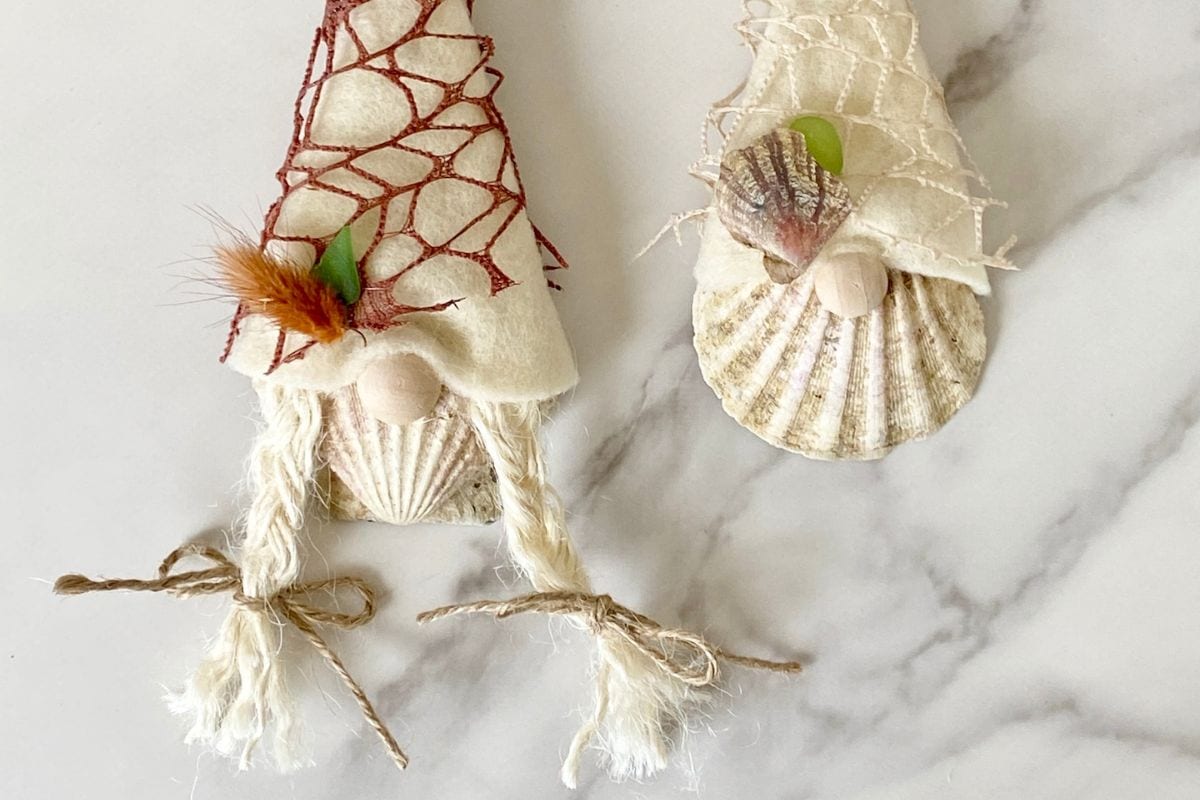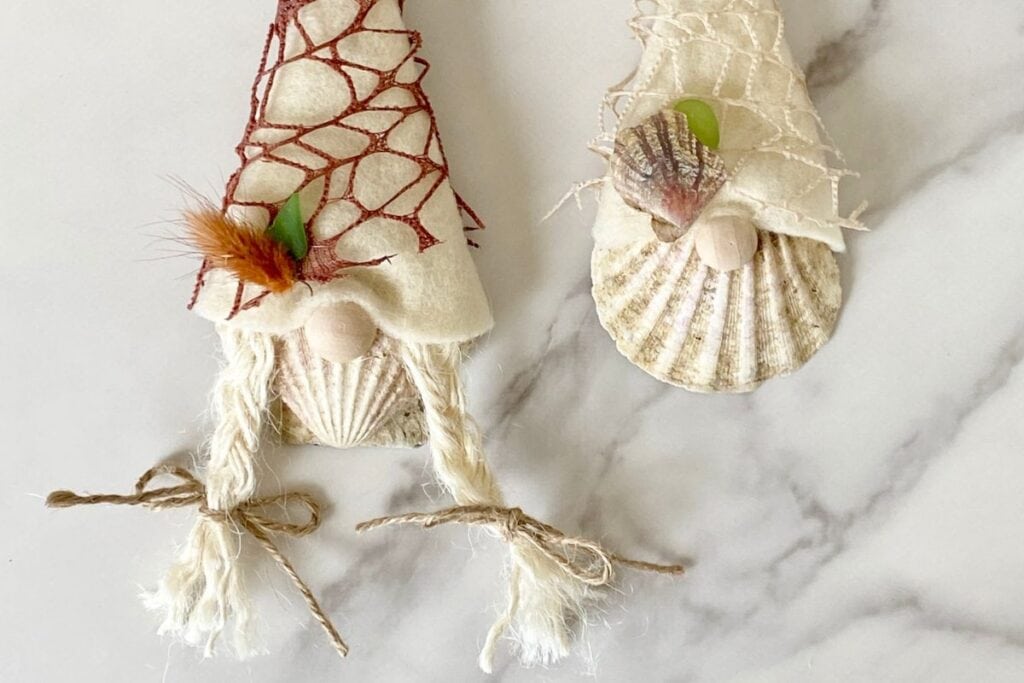 I love making gnome ornaments to use on my Christmas tree or to make a gnome garland for my mantel. I make a lot of gnomes here at Hootshack. I hope you'll take a look around and see all of the gnomes I've made over the years.
To make these DIY seashell ornaments, you'll only need a few craft supplies that you can find at most local craft stores. I found most of mine at Dollar Tree, but you can also find the materials at Hobby Lobby or Amazon.
❤ Be sure to check out my favorite Gnome Making Supplies!
Don't Forget To Pin This To Pinterest So You Can Find It Later!
Supplies For Making Beach Gnomes
Most of these craft supplies can be found at Dollar Tree. You can also find the materials at Hobby Lobby or other local craft stores.
Seashells
I found a bag at Dollar Tree but I also found some similar seashells on Amazon.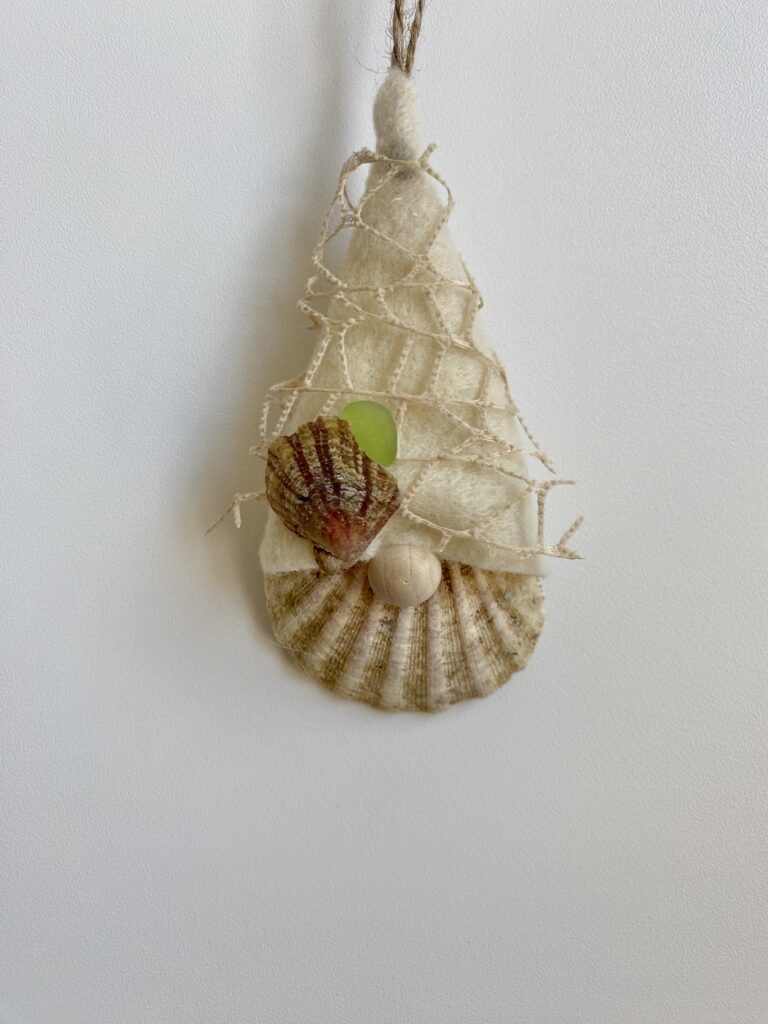 Split Wood Beads
I use split wood beads for the gnome noses. I like this multi-pack of split wood beads. They're easy to paint or stain if you'd like. I generally leave them natural. I use them all of the time. I have hundreds!
Felt
If you're not sure how to make a hat for a gnome, you can follow my felt gnome hat tutorial.
I make mine quickly using an 8 – 9 inch circle that I cut into quarters. Test the size with a piece of paper first to make sure they fit.
Mesh Ribbon
I used mesh ribbon for a natural or nautical look for the ornaments. I found it at Dollar Tree. Pieces of a fishnet would be cute as well!
Twine For Hanging And Making Braids
I used regular jute twine for hanging the ornaments but you can also use ribbon. I also used white jute twine to make the braids.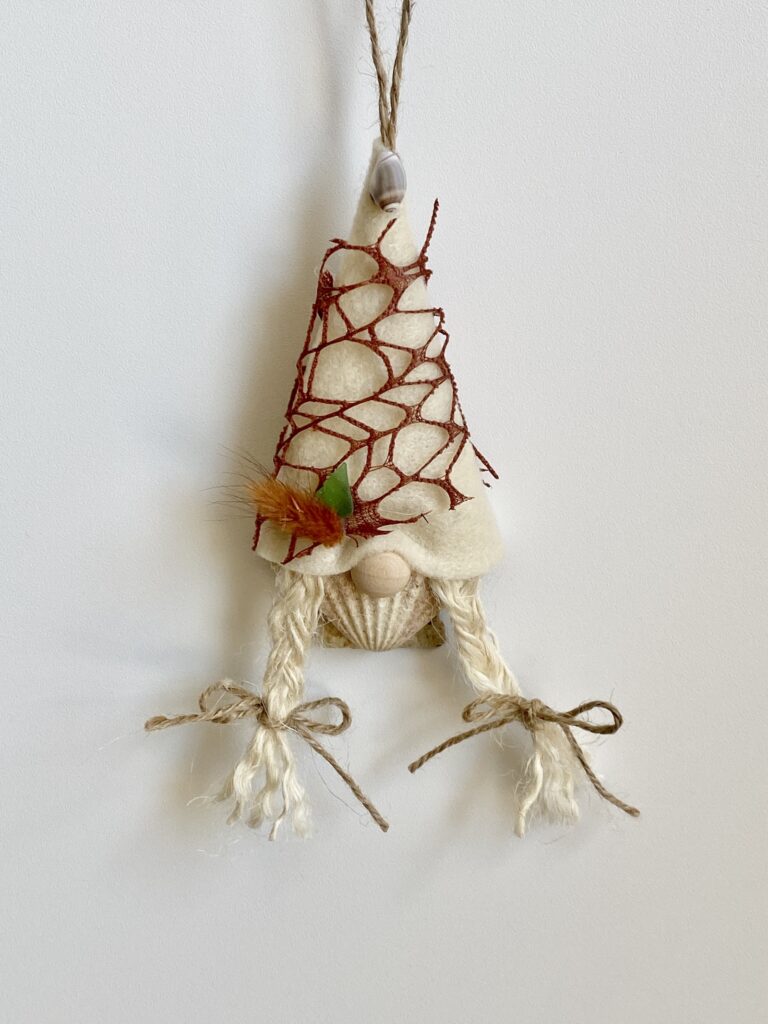 If you're making DIY girl beach gnomes, you can use twine or yarn to make the braids.
Decorations
To decorate the DIY gnome ornaments, use your imagination! Seaglass and other shells work great if you have them. You can also use silk flowers or natural grasses.
How To Make Beach Gnomes Ornaments
Here are the step-by-step instructions to make the beach gnomes DIY ornaments:
The first step is to cut the felt to make the hats. Don't forget to add twine to the hats for hanging.
Glue the hats onto the shells on the side and on the back.
Glue the nose in place.
Add a dab of glue above the nose and press the hat around the nose.
Glue the mesh ribbon and decorations onto the hats.
The final step is to hang them on your Christmas tree and enjoy them!
I hope you enjoyed these DIY beach gnomes ornaments. If you still need some more cute gnome ornaments for inspiration, I also made gnome ornaments with my Cricut.
Happy crafting,
Denise