How To Make Mason Jar Lanterns
I've always loved crafts with mason jars and I especially love mason jar lights. Mason jar lighting adds a bit of nostalgia to your home, yard, or even your special event, so I've put together some of my favorites to buy and a hanging mason jar DIY!
There's something beautiful and romantic about hanging mason jars softly lighting a backyard or special event like a wedding or family backyard bbq. They look so pretty in your outdoor decor.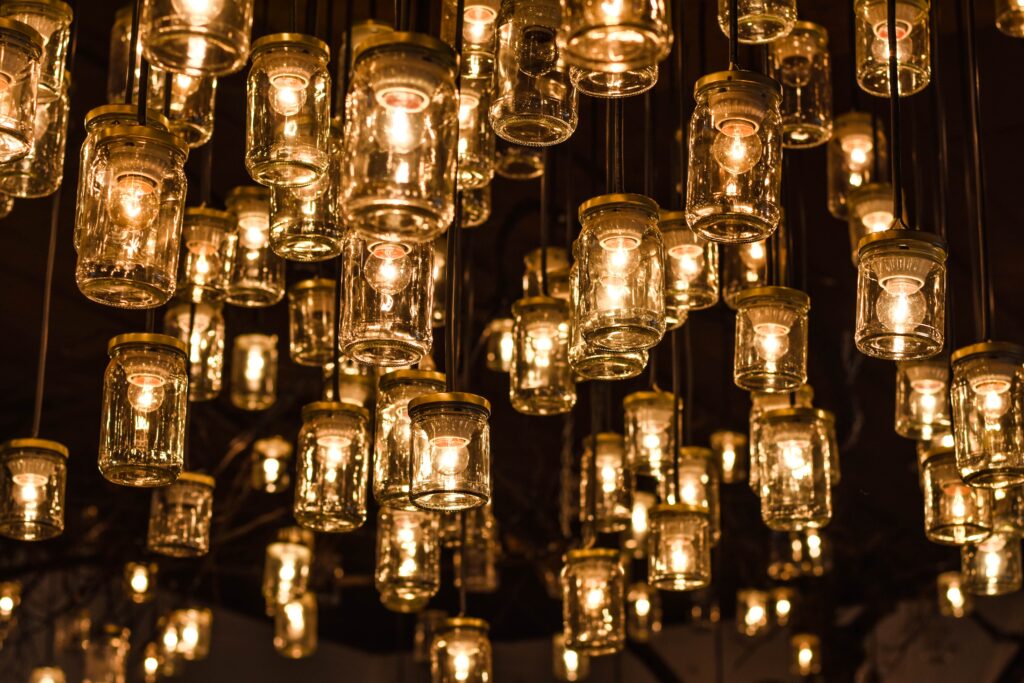 There are a few things to consider before deciding to buy outdoor lanterns or DIY them. If you don't have access to electricity, you may need to consider solar-powered lanterns which can be difficult to make on your own.
If you buy solar-powered lanterns, make sure you hang them in the sun! I once bought solar lights for under my outdoor covered patio. Yep, I really did that. Guess what? They didn't get sun, so they didn't work. I guess that's how solar works. Ha!
Battery-operated fairy lights can be a good option for a single event but they aren't a good choice long-term. The batteries die quickly and can be costly to continue replacing.
Supplies To Make Mason Jar Lanterns
Mason Jar
Pen or pencil
Drill and drill bit
How To Make A Mason Jar Lantern Instructions
These mason jar lanterns are the type that will plug in. An alternative is to purchase solar-powered lanterns that will recharge on their own. Putting strings of battery-operated fairy lights works, but the batteries die quickly! Here is a tutorial for how I made mine.
I removed the black ring from the light cord/fixture and set it aside. (Sometimes you can find mason jars at Dollar Tree as well.)
2. I used a small drill bit to drill holes that were touching each other. I cut out a circle that was the size of the fixture that needed to fit through the lid of the mason jar. You can trace the fixture right onto the lid so you know how big to cut the hole. (wear gloves)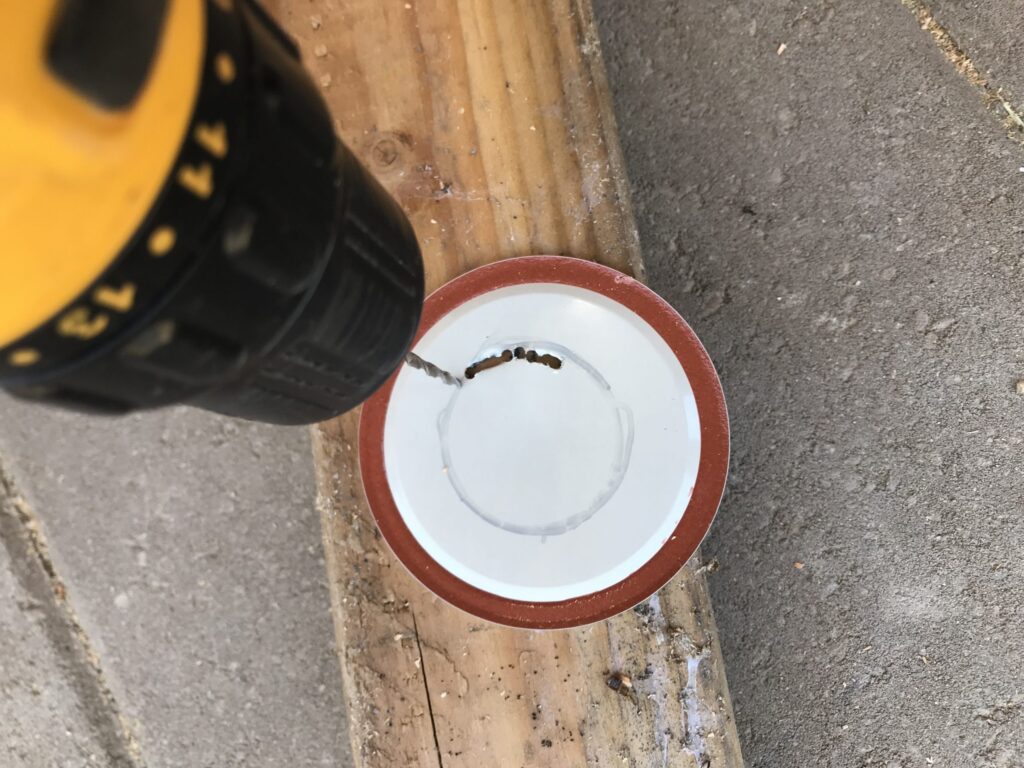 3. Just slide the cord through and reattach the ring to hold it in place. I did have to use a shorter lightbulb that I found at Home Depot but that's it.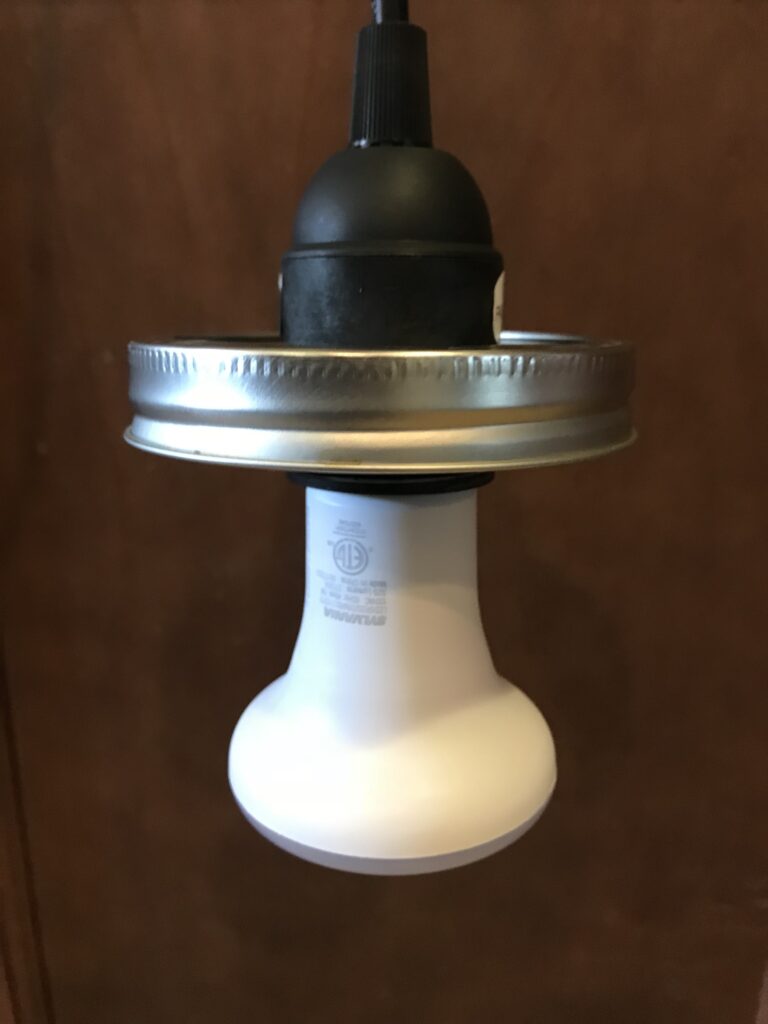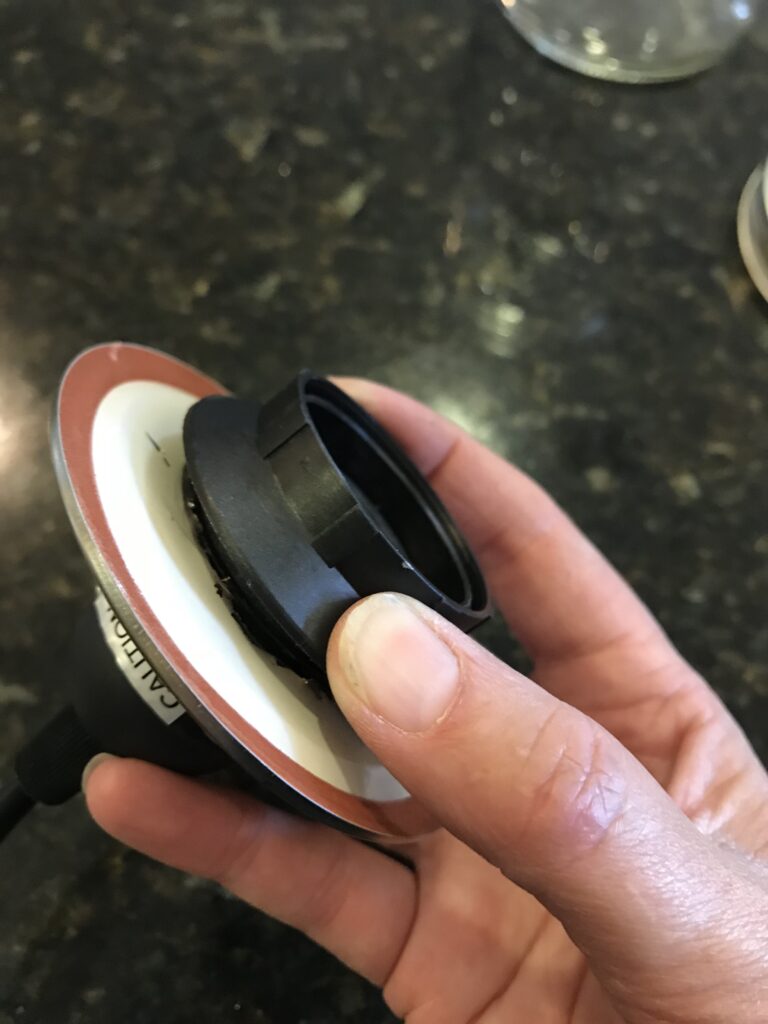 If you're hanging several lanterns, consider mounting an outdoor power strip. Before you go, I have another mason jar craft. I made this DIY mason jar bird feeder and the birds are loving it.
Happy crafting,
Denise