Stunning DIY Book Page Crafts For Adults
This post contains affiliate links which means that at no cost to you, I may earn a commission if you purchase using one of my links. For more information view my full disclosures.
~
I love DIY book page crafts for any time of year. I do tend to make more around the Christmas holiday season, but there are so many that would work in your home decor all year long. Here is a list of some of my favorite Book Page Crafts and Ideas.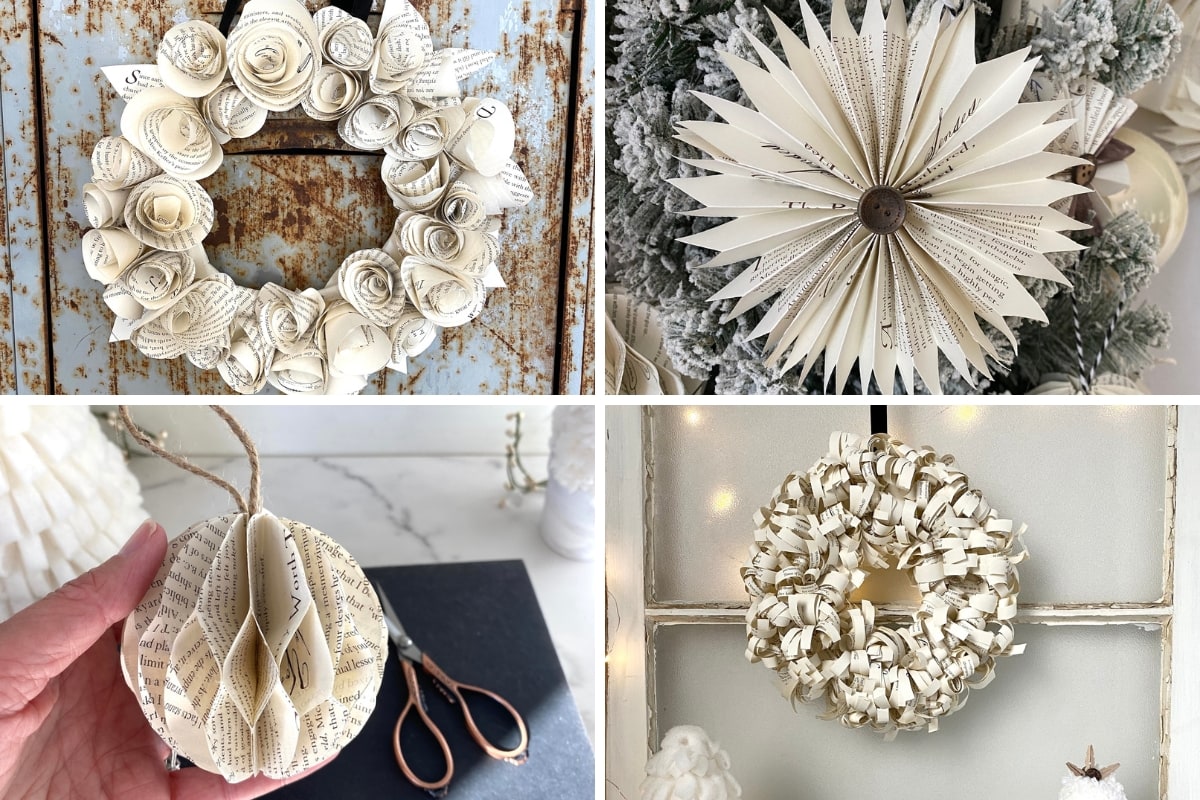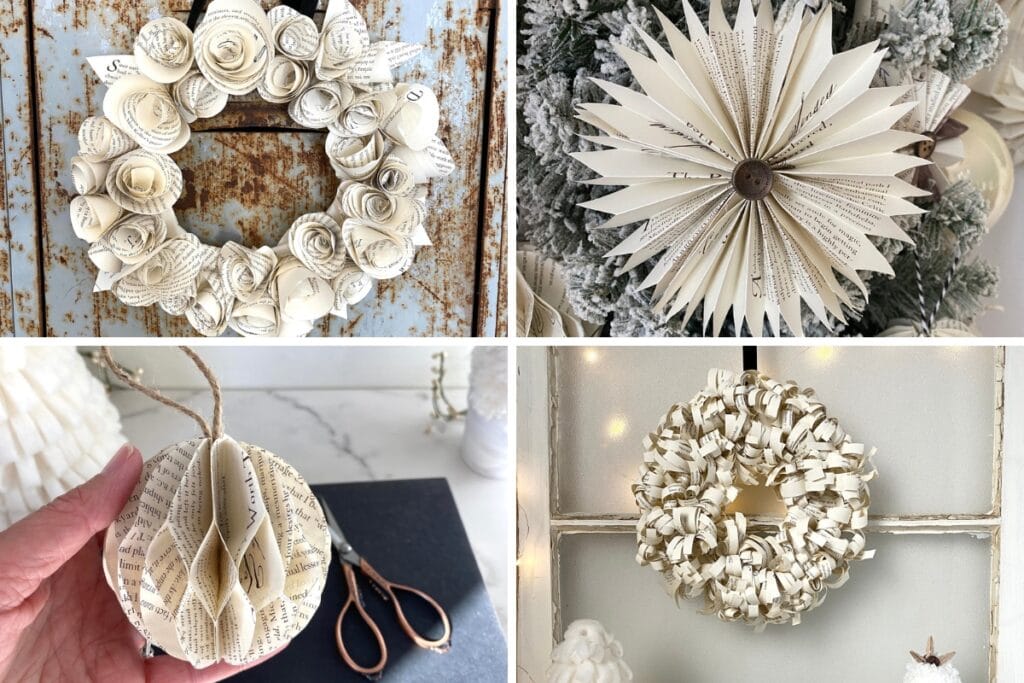 There are a lot of pretty crafts to make from old books, but before you get started, be sure to use damaged books and save the ones that are still in good condition. I also like to check the vintage of a book and be sure it's not of value. I wouldn't want to start cutting up a rare first-edition book that could have helped me retire! (I haven't been so lucky to find one yet!)
You typically only need a low-temperature glue gun or craft glue to create these crafts. Book crafts can be made with regular books, encyclopedias, maps, magazines, or other advertisements. They don't have to be old or vintage books, any book will do.
Common crafts to make with books are book page ornaments, book page wreaths, wall decorations, paper figurines, and so many other ideas.
Here's a list of easy book page crafts for adults to inspire you!
Easy Book Page Crafts and Ideas For Adults
Happy crafting,
Denise