How To Make A DIY Dollar Tree Gnome Craft
This post contains affiliate links which means that at no cost to you, I may earn a commission if you purchase using one of my links. For more information view my full disclosures.
~
Today I'm going to show you how to make a DIY Dollar Tree gnome craft that you're going to fall in love with! I browse my local Dollar Tree for craft ideas and recreate them to fit my home decor.
I came across this Dollar Tree Gnome and the shape instantly caught my eye. I have a few different ideas so I'll be adding to this post very soon. Be sure to subscribe to see what I come up with, or follow me on Pinterest for my latest ideas. I'd love to have you follow along. If you see one of my pins, give it a like or a comment and tell me what you think. I love questions and comments!
Here is the before picture.
During…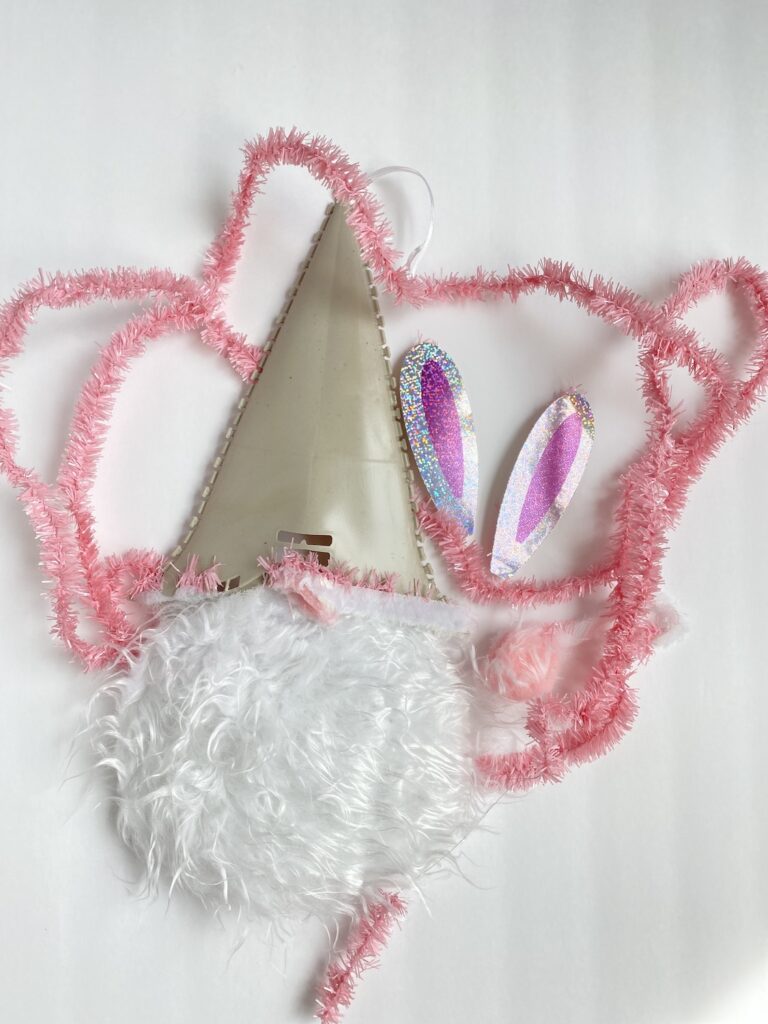 After!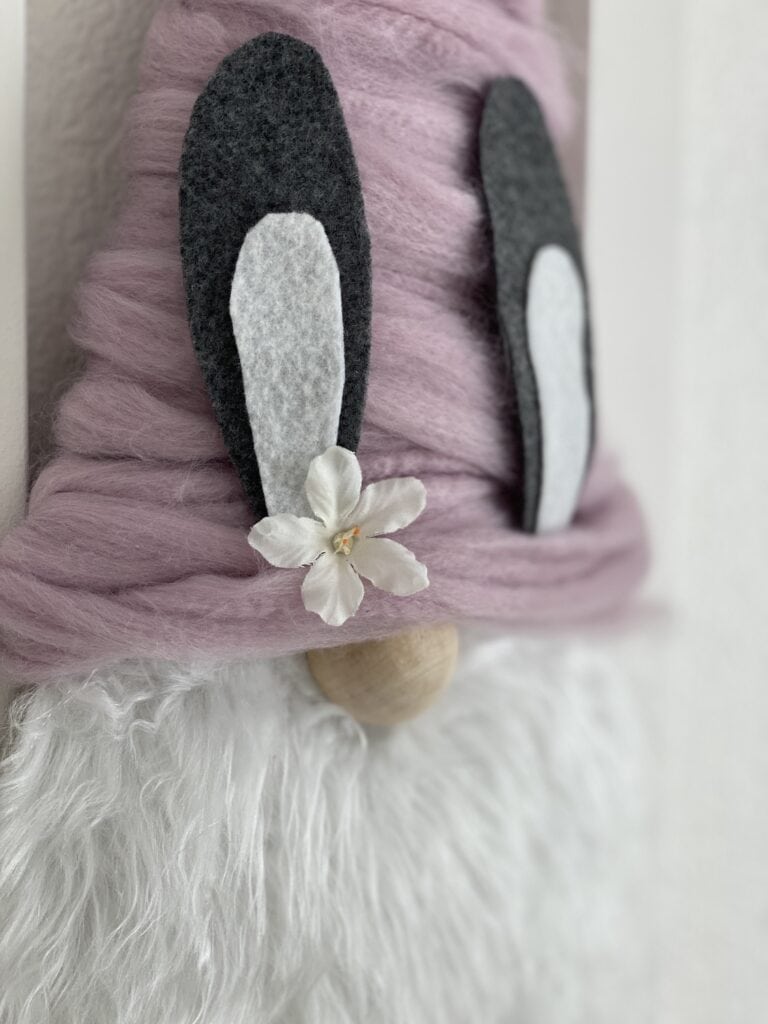 What Gnomes Work Best?
Over the years, the styles will change, so don't get caught up in getting the exact gnome. Find one that you like the basic shape and just change it up a bit. I've purchased signs that have glitter and all sorts of stuff glued to them and I just either flip them over and use the back or pull everything off and start with a clean slate.
If you're looking for Dollar Tree crafts to make and sell, these DIY Dollar Tree gnomes would be a huge success. Did you know a lot of crafters buy and sell crafts from Dollar Tree? Sometimes they don't even change them at all. Not everyone has Dollar Tree so I guess this works!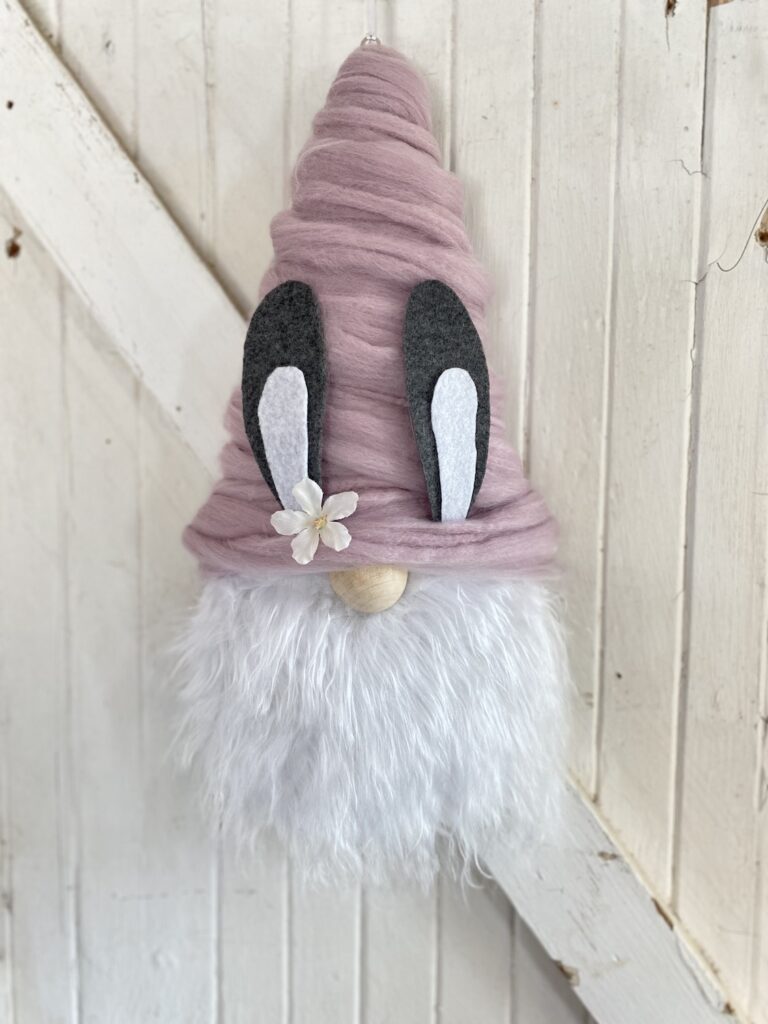 I like to pick shapes that are fairly simple. When there's too much detail, the project can become overwhelming, so simple shapes work best. If the gnome has bunny ears or something else you don't like, just leave those items off of your finished project.
Where To Buy Faux Fur For Gnomes
This gnome was made with paper and plastic for the most part and I knew it had potential. I removed everything but the faux fur which took about a minute. If you need to buy faux fur, I get mine on Amazon. You can find my favorite gnome-making supplies in my Amazon shop.
Other Items For Making Gnomes
For this gnome hat, I used wool roving. They also sell it on Amazon. I had an 8.82-ounce package and probably used about 2 oz. of it. Wool roving costs more than regular yarn so you could also use blanket yarn instead if you're wanting to keep the cost down.
If you don't have the large wood beads, use a button or any round object for the nose. I've seen people use styrofoam balls cut in half. Just paint them the color you want.
Other Tips
I saved the cardboard ears from mine to use as a template to cut the ears out of felt. Before you dismantle a gnome, think about the items you still need before you damage them while tearing things apart.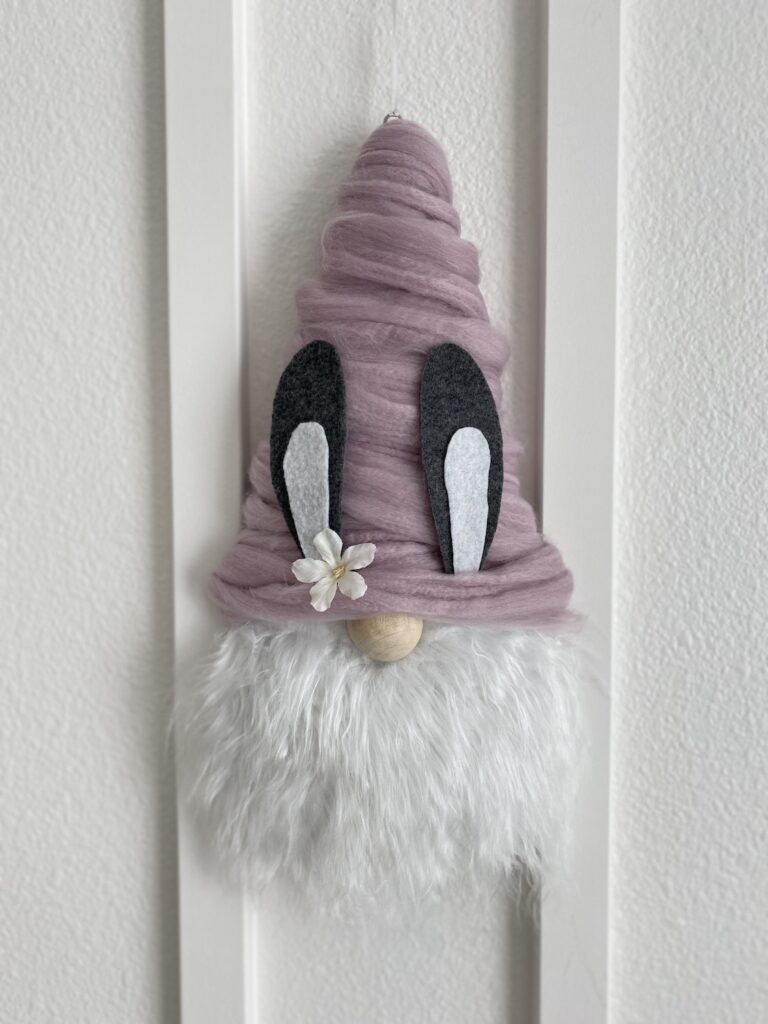 Depending on the season, you can embellish your gnomes any way you want. Take a look at some of my sock gnomes or my ultimate guide for making DIY gnomes for more inspiration!
xoxo,
Denise