There's something nostalgic about old vintage mailboxes and I love the idea of old mailboxes repurposed to continue to enjoy them. I can picture them lining old dusty roads and envision the things and the people they've seen. I have some creative repurposed mailbox ideas for you so you can enjoy that old mailbox you've had sitting around for a while.
I hope one of these old mailbox ideas will work for you. There are a number of different ways to use old mailboxes. I love a DIY with repurposed items. Enjoy!
What To Do With Old Mailboxes
Here's a helpful list of uses for old mailboxes. Tell me in the comments what you are using yours for!
1. Use Old Mailboxes Repurposed As Garden Tool Storage
Place an old mailbox on a post or stump in your garden and store your garden tools inside. The mailbox will keep them dry and everything will be right where you need it.
2. Old Mailbox Planter Ideas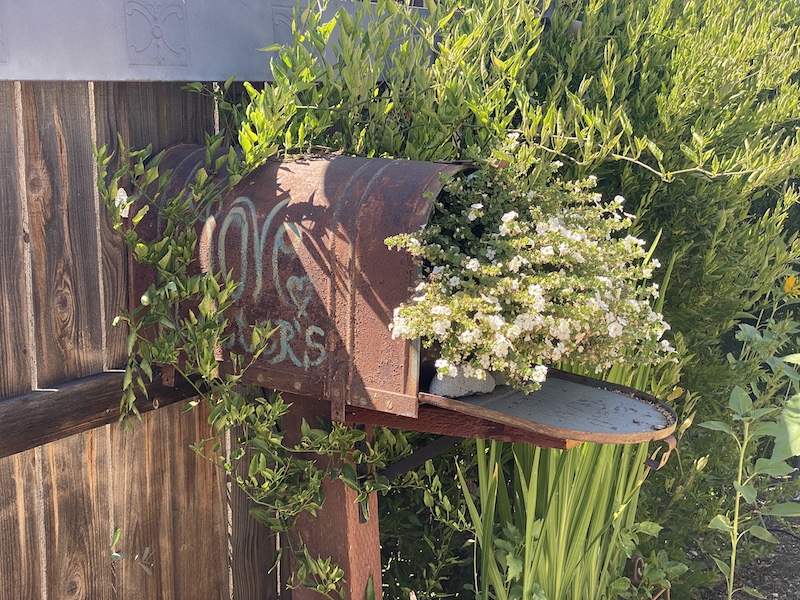 Old mailboxes repurposed into planters are a great way to beautify your garden or outdoor area. They can be secured to a post and planted with flowers to create a pretty use for old mailboxes.
We made this one and used garden grow bags as the planter. They are soft and come in varying sizes so it makes it easy to push the bag inside.
We added a dripline coming up through the bottom of the old mailbox and into the bag so the flowers are watered with our automatic timer.
The mailbox is secured to a 4 x 4 post and we also secured it to the horizontal board on the fence for added security. You can also set the mailbox on top of an old tree stump.
I've also seen people completely cut the top of the mailbox out and plant flowers directly inside rather than cascading out of the door. These are three great old mailbox planter ideas for the garden. Add several to create an entire mailbox garden.
3. Repurpose A Mailbox As A Vase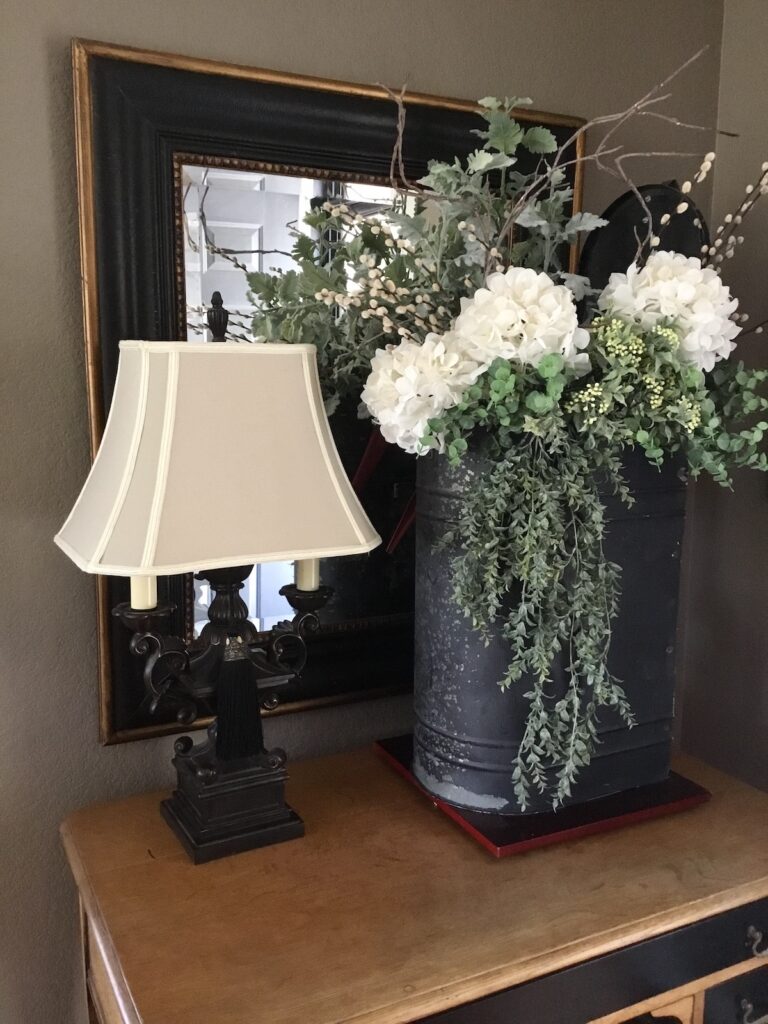 My mom and I found this awesome old mailbox at a vintage fair that's held in our town. This DIY mailbox vase looks so pretty in her home. Set a real vase down inside and use either real or faux flowers for a pretty way to reuse an old mailbox.
You can also find old mailboxes at flea markets, in vintage or thrift stores, or garage sales.
4. Use an Old Mailbox to Make A Birdhouse
Cut a hole in the front of an old mailbox and add a perch to the front to create a cute birdhouse.
This DIY mailbox idea is one of my favorites and we're on the hunt for more mailboxes to add to various areas of the yard. I love these birdhouse perches because they double as a predator guard.
You can also just prop the door open a bit and see who moves inside.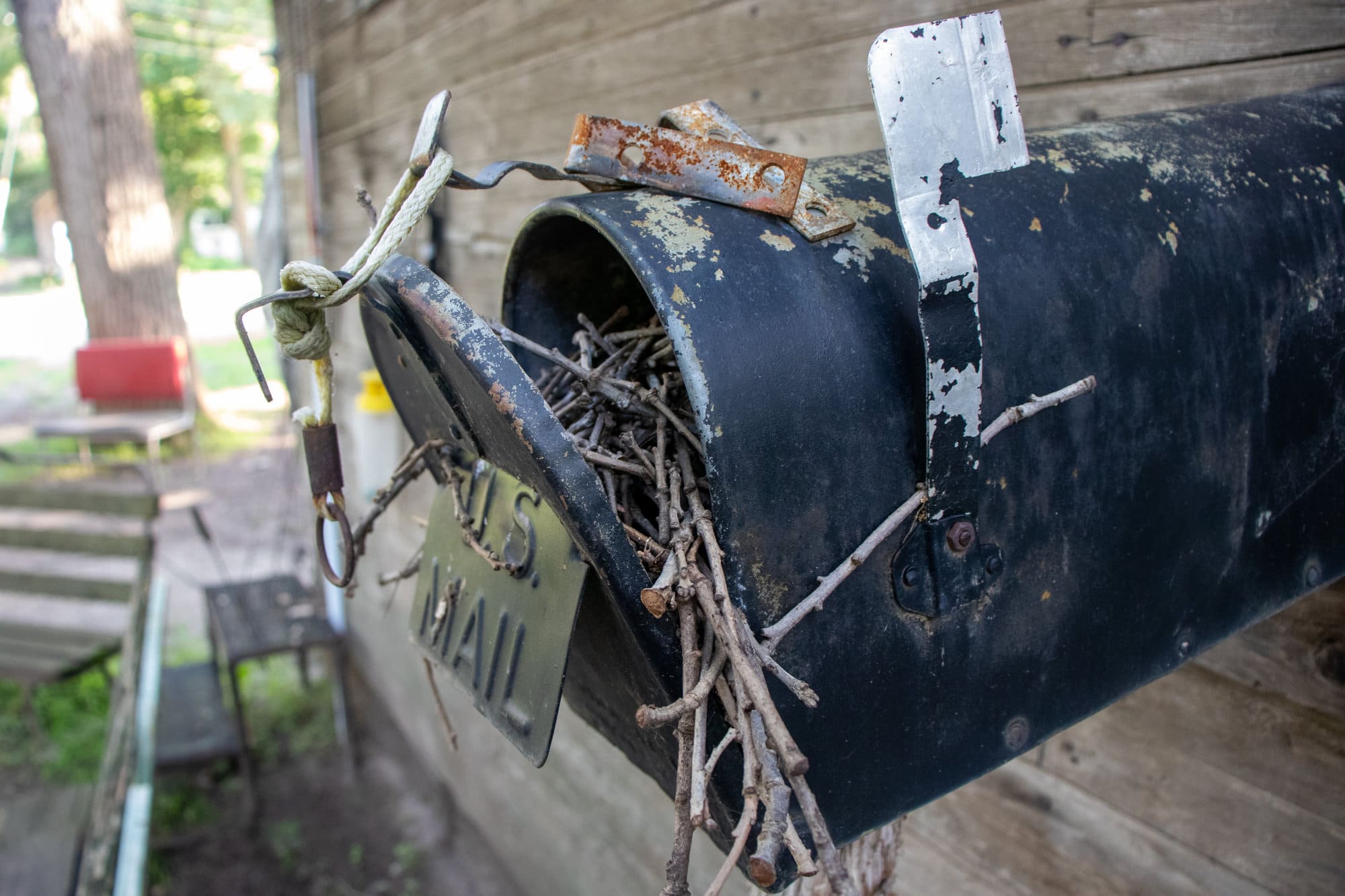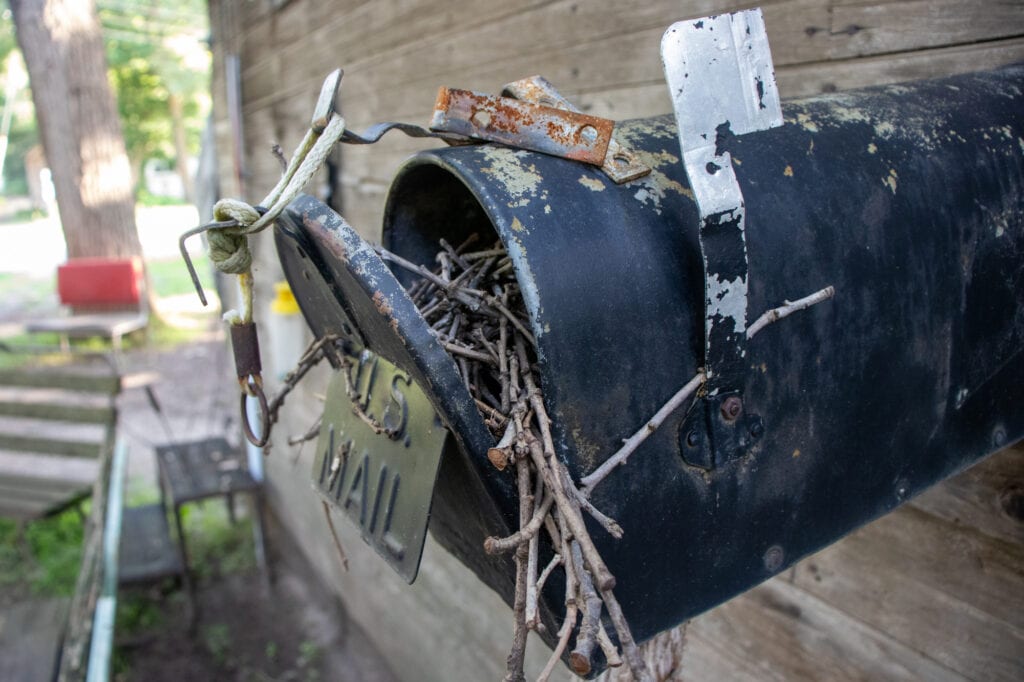 5. Create A Letters To Santa Mailbox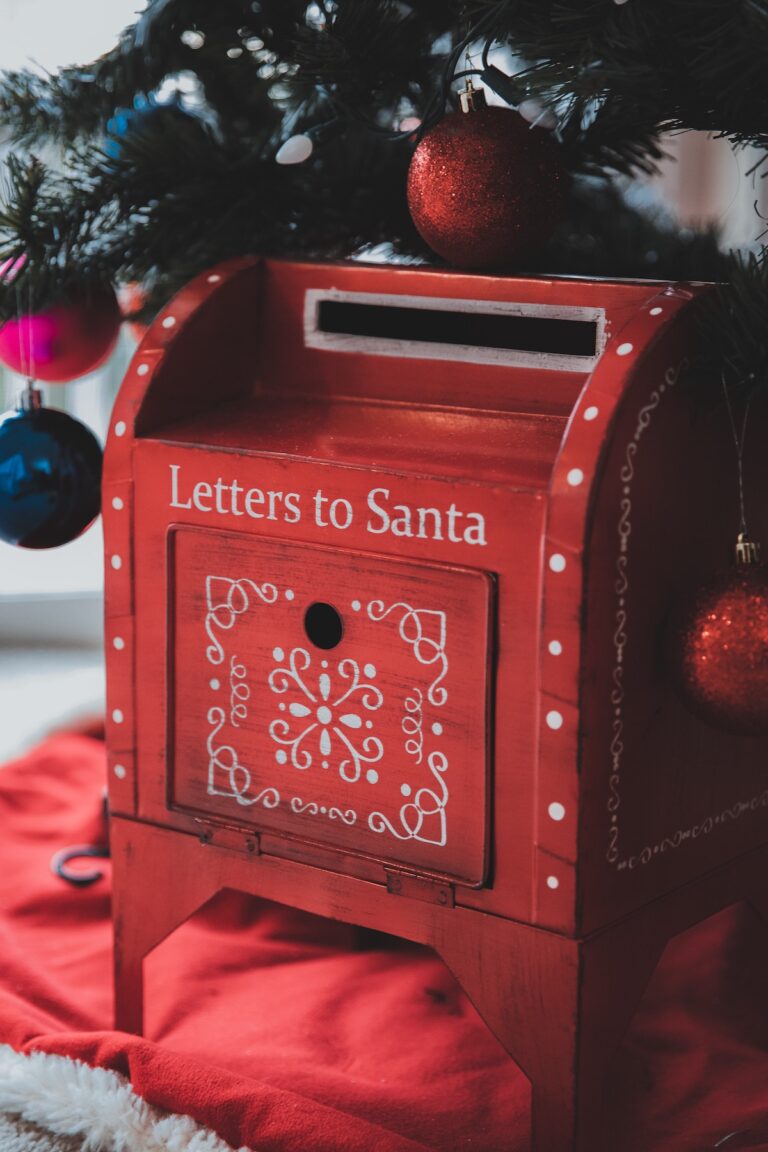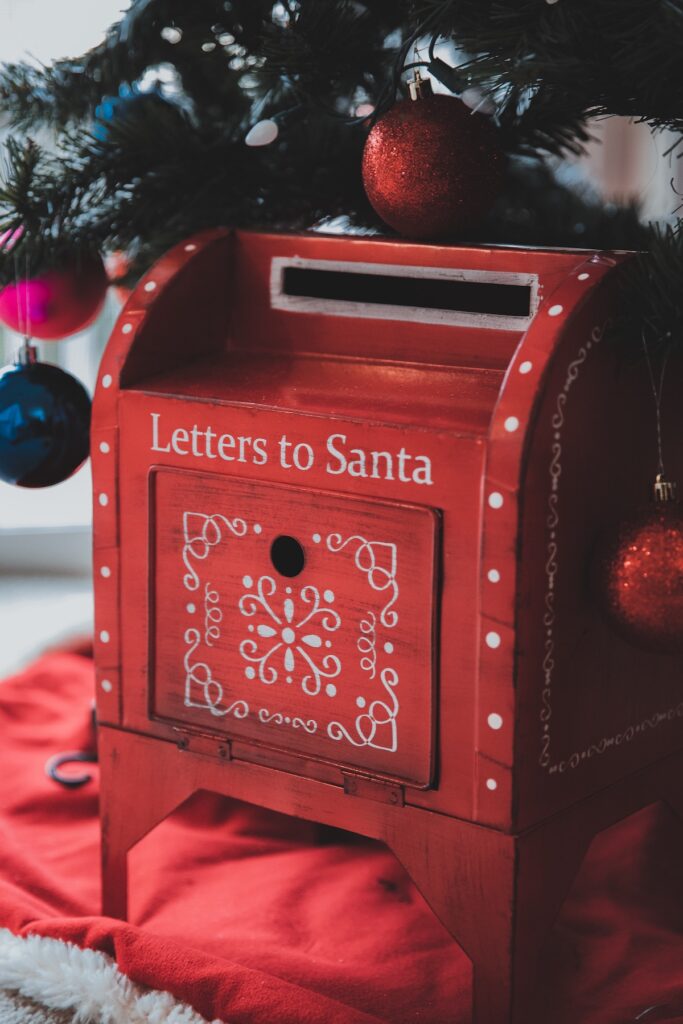 6. Use An Old Mailbox As A Farmhouse Toilet Paper Holder
Stand your cute vintage mailbox on the end and open the lid to display rolls of toilet paper. This would be so cute in any vintage or farmhouse bathroom.
7. Mailbox Garden Art
Paint your old mailbox to create colorful outdoor garden art. This would be a fun project for your kids or grandchildren to decorate and have as a memory forever. This is another fun use for an old mailbox.
8. Use A Mailbox as a Breadbox
Paint your mailbox to match your home decor and set it on the counter to store bread.
9. Use Them to Hide Junk Mail
Who says a mailbox has to be outside? A cute old mailbox placed indoors is a great place to store your mail in the house.
Set one on an entry table, use it as part of your home decor, and hide your mail inside.
10. Decorate A Party or Reception Table For Cards
Reception or birthday party tables look adorable with a clever way to collect cards from partygoers.
I hope you've enjoyed learning about different ideas old mailbox ideas.
Before you go, don't forget to check out my DIY Outdoor Gnomes and my DIY Outdoor Table that is so cheap to make and it's lasted us for years!
Other posts you may enjoy:
Happy crafting,
Denise