How To Make A Heart Garland
This post contains affiliate links which means that at no cost to you, I may earn a commission if you purchase using one of my links. For more information view my full disclosures.
~
Today I'll show you how to make a heart garland in just a few easy steps. If you love simple DIY garlands, you've come to the right place. Let's learn how to make a paper, felt, or fabric heart garland.
Garlands are one of my favorite things to make. They're easy and inexpensive so I can make a couple for each season. I like to have affordable Valentine's Day decorations.
Let's learn how to make a heart garland with any material! This heart garland DIY can be made with fabric, felt, or paper.
I made my hearts red so they're perfect for Valentine's Day, but you can change the colors to use them for baby showers, a bridal shower, or any other occasion.
This is a simple and fun DIY project. Let's get started.
Supplies
You can find the supplies at craft stores like Hobby Lobby or other local craft stores. You can also find great fabrics at The Fat Quarter Shop.
Fabric, felt or paper – Walmart has the cutest fabric bundles that are color-coordinated and perfect for little craft projects
Glue, glue gun, or a sewing machine
Yarn or ribbon for hanging cut to your desired length
Poly-fil or cotton balls
Heart shape – print one or find a shape good for tracing
Wood beads (optional)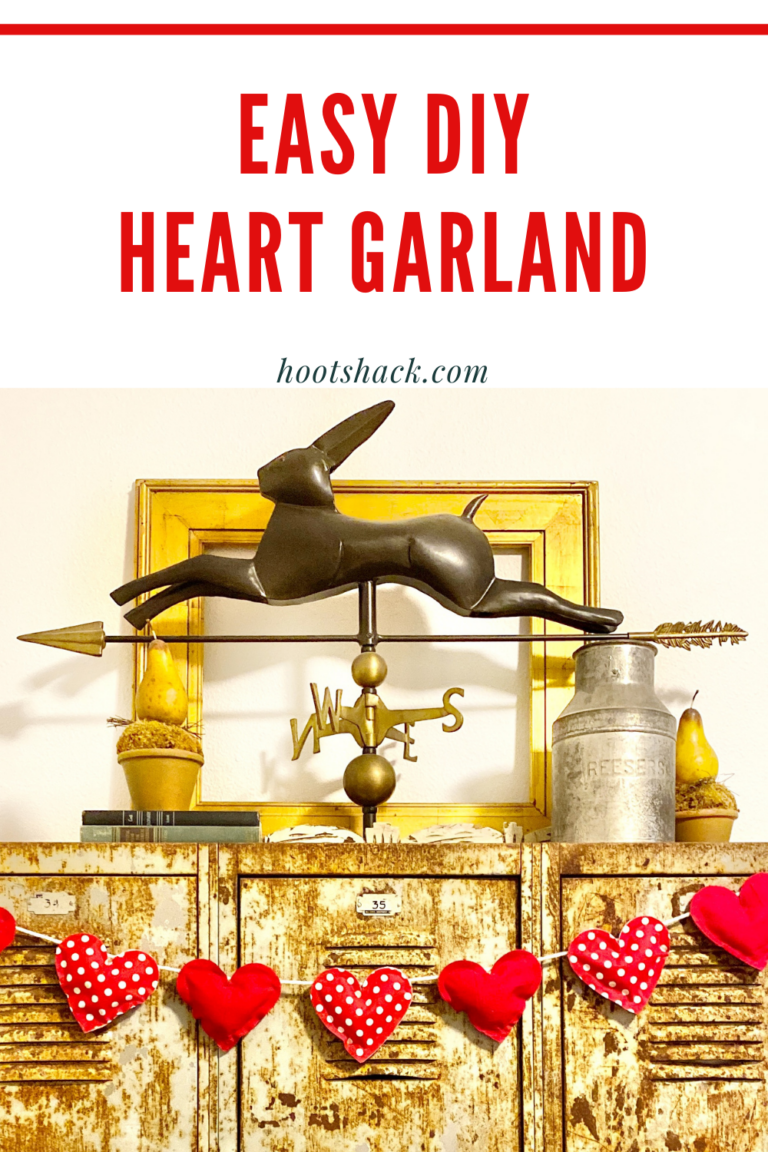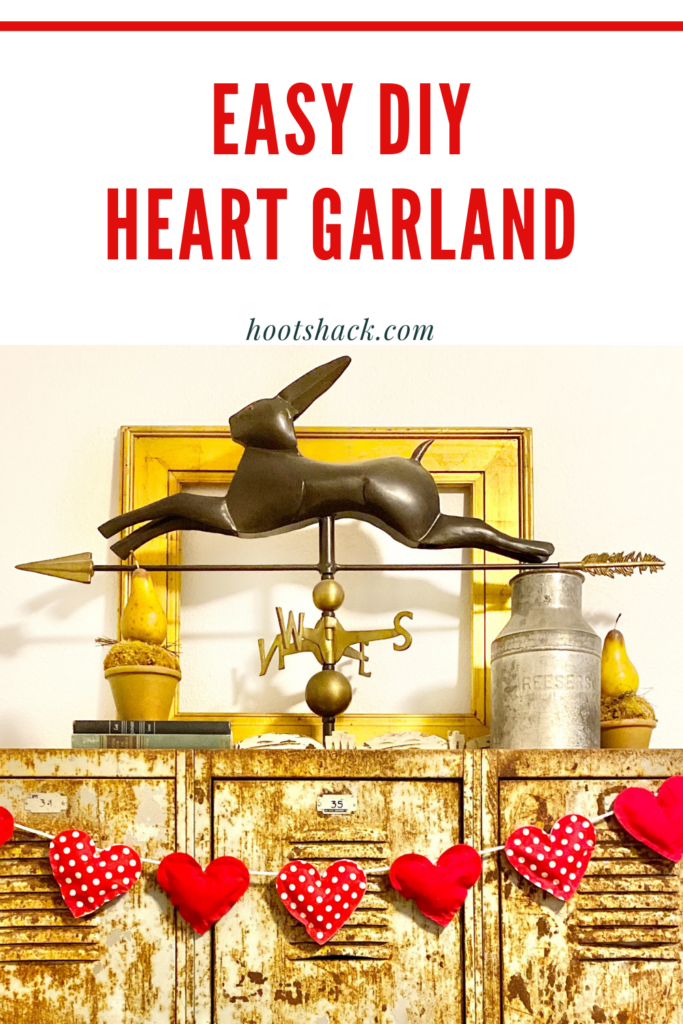 Paper, Fabric, or Felt
This garland can be made with pretty much any material. I like to use fat quarter bundles of fabric because they have perfectly coordinated colors. You can also use fabric scraps.
If you're making a DIY paper heart garland, cardstock will be more sturdy but you can also cut regular paper hearts. A paper heart garland is just as cute. You can even cut the hearts from old book pages or wrapping paper.
Polyfil
Polyfil gives the hearts some three-dimensional shape, but if you don't have it, you can just cut one heart and skip the filling portion.
Wood Beads
Wood beads are optional but look cute between the heart shapes.
Heart Shapes
Although it's easiest to make this with fabric, paper, or felt, you can also make this garland with clay hearts, yarn hearts, or any other type of heart you can dream up.
Instructions
The number of hearts you need will depend on the length of your heart garland and how large you make your hearts. If you have a Cricut or Silhouette, you can cut the hearts using your machine.
If you don't have one, you may need to use a copier to enlarge or reduce a heart shape found online.
The first step is to print and cut out a heart to use as a heart template for your other hearts.
Trace and cut out enough hearts and rectangles that are used for hanging.
Glue the rectangles to the back of half of the hearts making sure the string won't show in the middle of the hearts. See the photos below. Be sure to leave a gap for the string to slide through.
Glue the top hearts to the back hearts leaving a small gap to stuff them.
Add a little Polyfil into the hole to stuff the hearts slightly making them 3-D hearts.
Glue the gap closed.
Cut a piece of string or ribbon and run it through the rectangles on each heart.
The final step is to hang your garland and enjoy.
My garland has seven hearts so I cut 14 hearts out of fabric. You need two per heart and you can make more or less depending on how long you want your garland or how big you want your hearts.
I also cut 14 small rectangles of fabric to glue on the back to create a pocket to run the twine through for hanging.
Make the hearts using a sewing machine, sew them by hand, or glue them as I did with fabric glue. If you're making your hearts with paper, you can use regular craft glue or even a hot glue gun.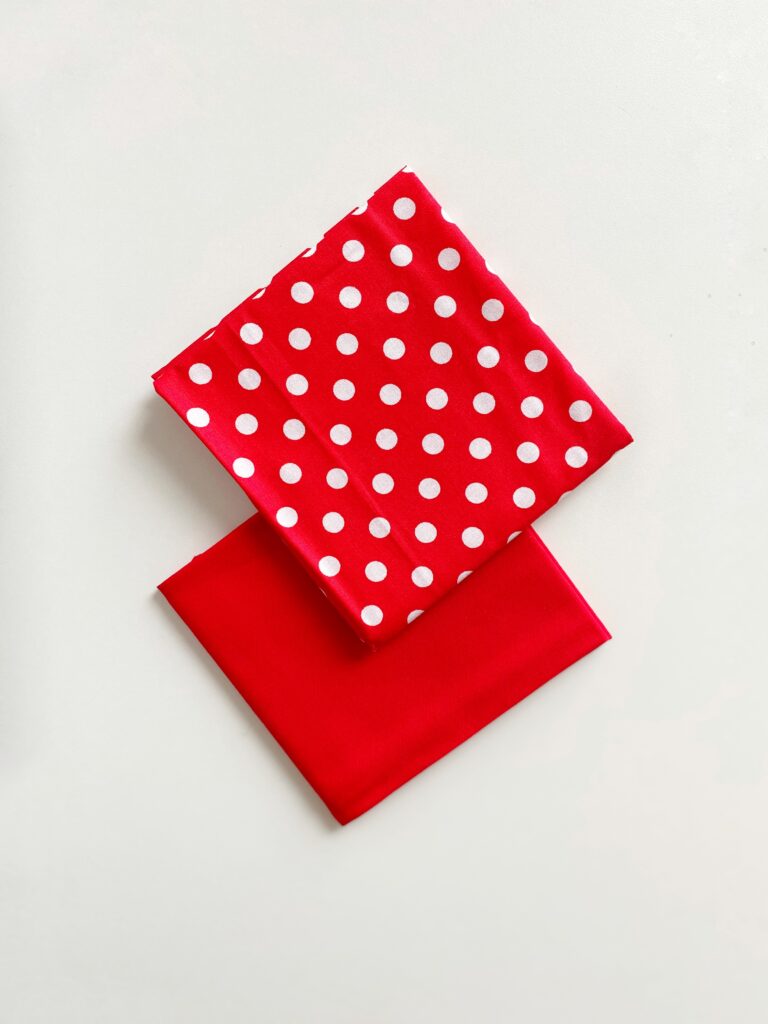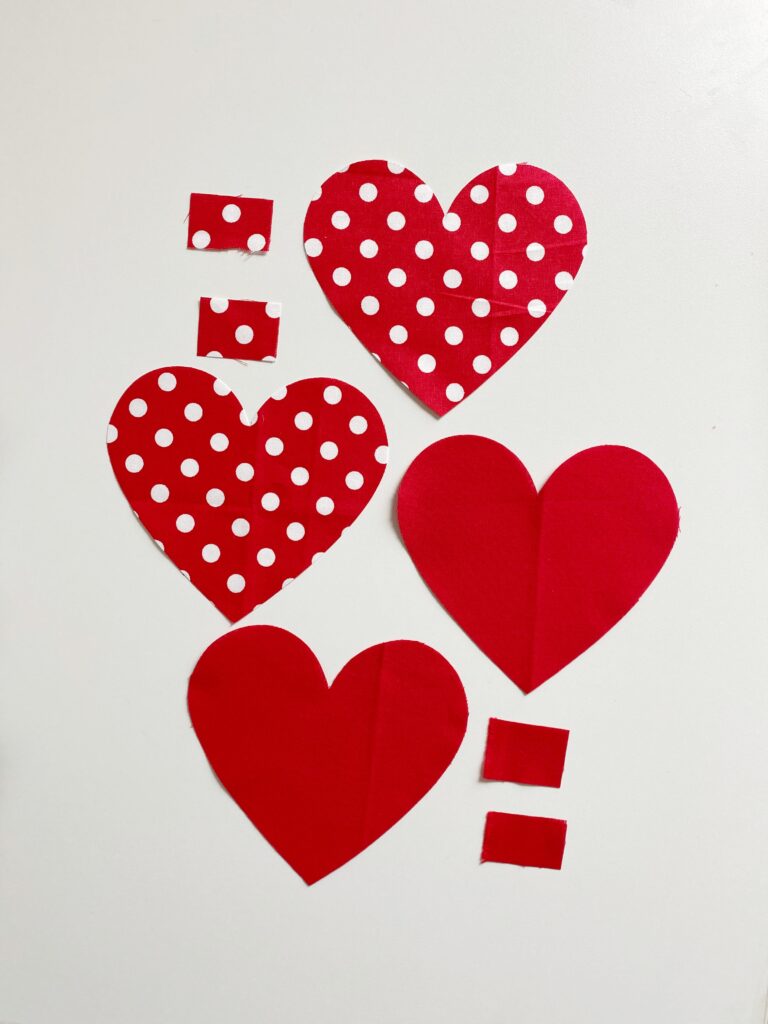 Instructions For Making The Fabric Hearts
I used small rectangles that are glued towards the top of each heart for hanging. Refer to the image below so you can see what I'm talking about.
Line them up evenly from side to side but don't glue them any higher than the middle-low part of the heart. This will keep the twine from showing. Don't glue the sides shut because this is where you'll run the string or ribbon through for hanging.
Flip that heart over and then glue another heart on top leaving a small opening (about an inch) so you can stuff the heart with Poly-fil. If you don't have Poly-fil, you can even use fabric scraps or cotton balls to stuff the hearts.
Since I used regular glue that dries clear, I let the hearts dry for about 30 minutes before stuffing them and then glued the opening shut. Run some string or yarn through the rectangles and you're done!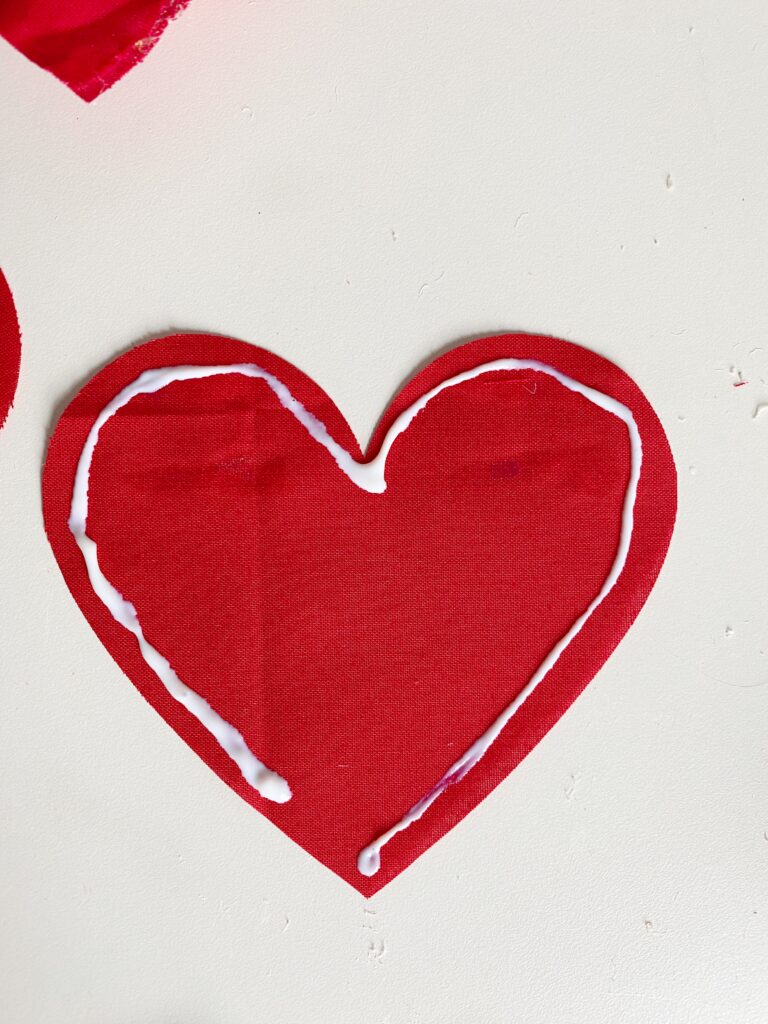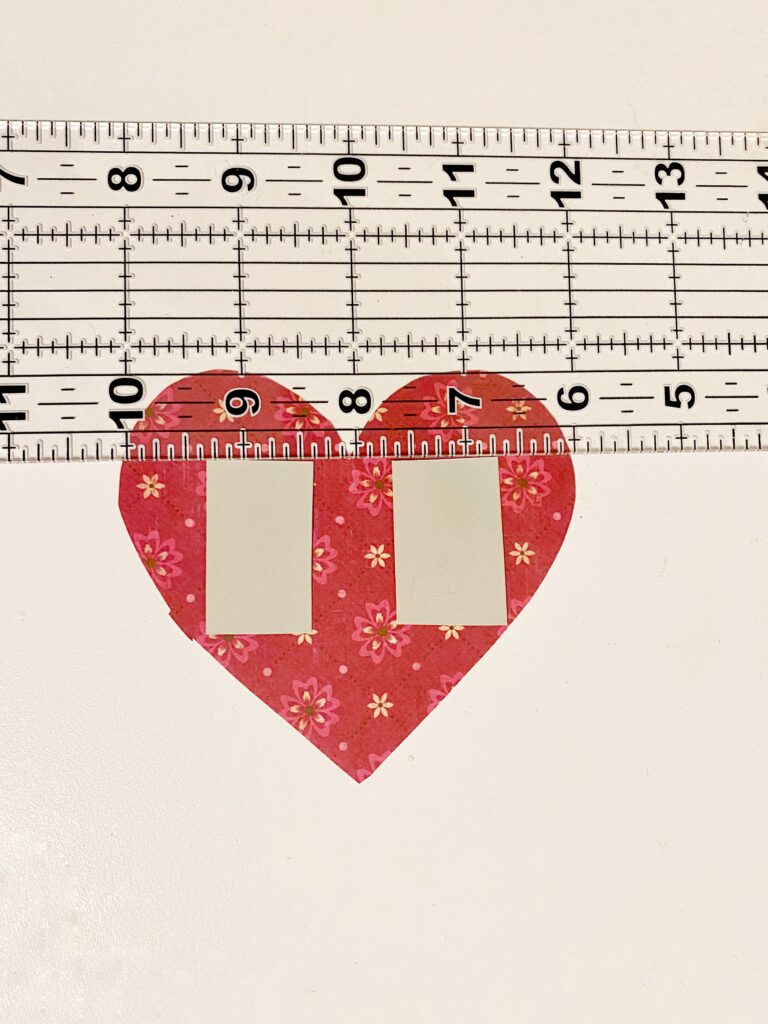 I love an easy project, don't you? You should also make Simply The Cutest Farmhouse Banner which could also be made with hearts if you don't mind one just a little more complicated. Thanks again for stopping by.
This post has been featured on 2 The Sunny Side in a cute roundup of DIY Valentine's Day decorations. Be sure to check out all of the other cute projects. I hope you enjoyed this heart garland DIY.
Happy crafting,
Denise