Valentine's Pom Pom Wreath DIY
This Valentine's pom pom wreath DIY was too cute not to share so I thought I'd write a quick separate post. I have a weird obsession with pom poms and I've made several pom pom projects. So let's get started with this Valentine wreath DIY!
Valentine's Pom Pom Wreath DIY Supplies
You can get the yarn just about anywhere including Walmart, Hobby Lobby or Michael's crafts. When making wreaths for Valentines, this one is definitely on my list of favorites.
How To Make The Valentine Wreath
If you don't already know how to make pom poms with a pom pom maker, you'll need to start with my Clover Pom Pom Maker Tutorial. This will show you how to make the pom poms.
I made about 38 pom poms using the second smallest pom pom maker. The color in my set is yellow. I started by gluing 16 pom poms to the face of the wreath form.
When I looked directly at the wreath, it looked good enough, but from the sides, I could see the styrofoam so I sat back in front of a movie and continued making pom poms to glue all the way around the outside. This took about 18 more pom poms.
To make the pom poms fluffy, I cupped each one in my hands and rolled them around vigorously to separate the fibers. Here is a before and after so you can see what that looked like.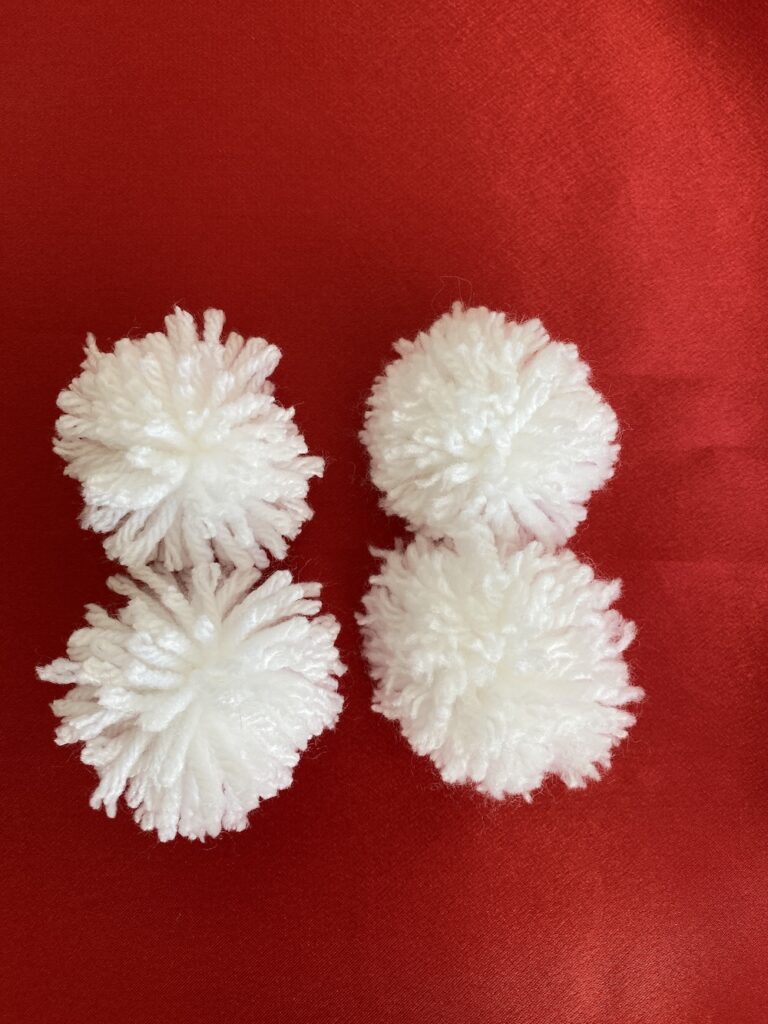 Guess what happened now?
I could still see the styrofoam on the inner part, but adding more pom poms there caused the shape of the heart to disappear. I even made a couple of the smallest size pom poms to see if that would work and it was still too much.
I finally cut a pom pom in half and glued chunks along the inside, sort of like a shag rug. This finished off the inside and made the Valentine wreath DIY look complete.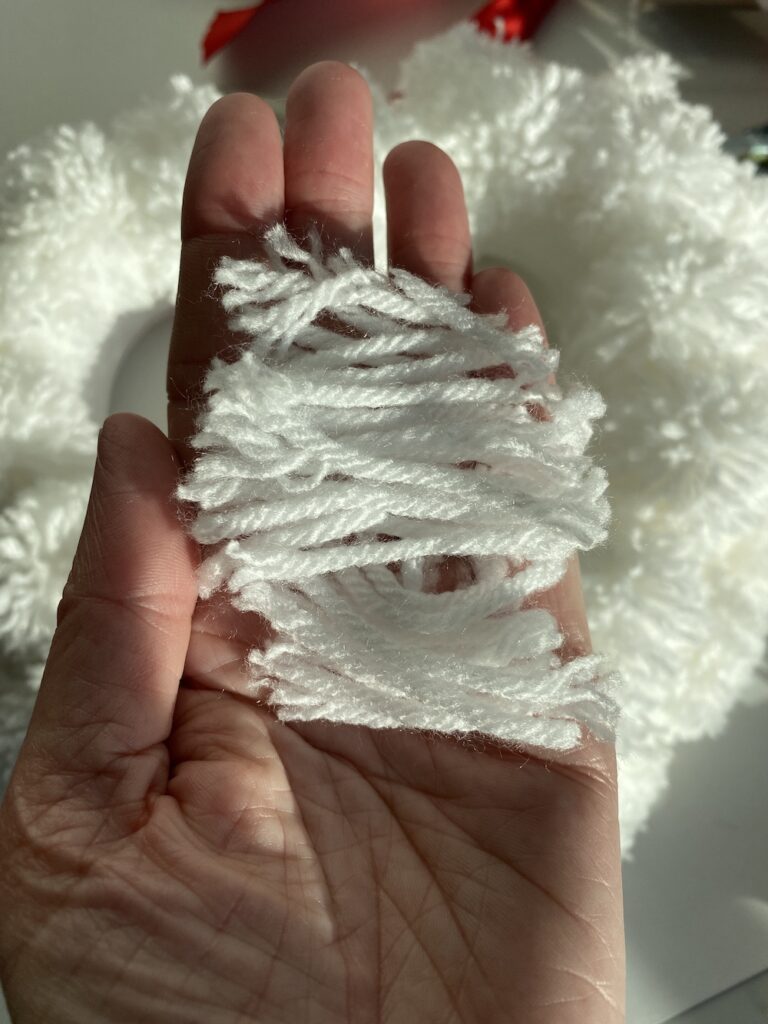 Here is a picture of the pieces glued on. Use an old pencil or something to tap the yarn down into the glue so you don't burn your hand.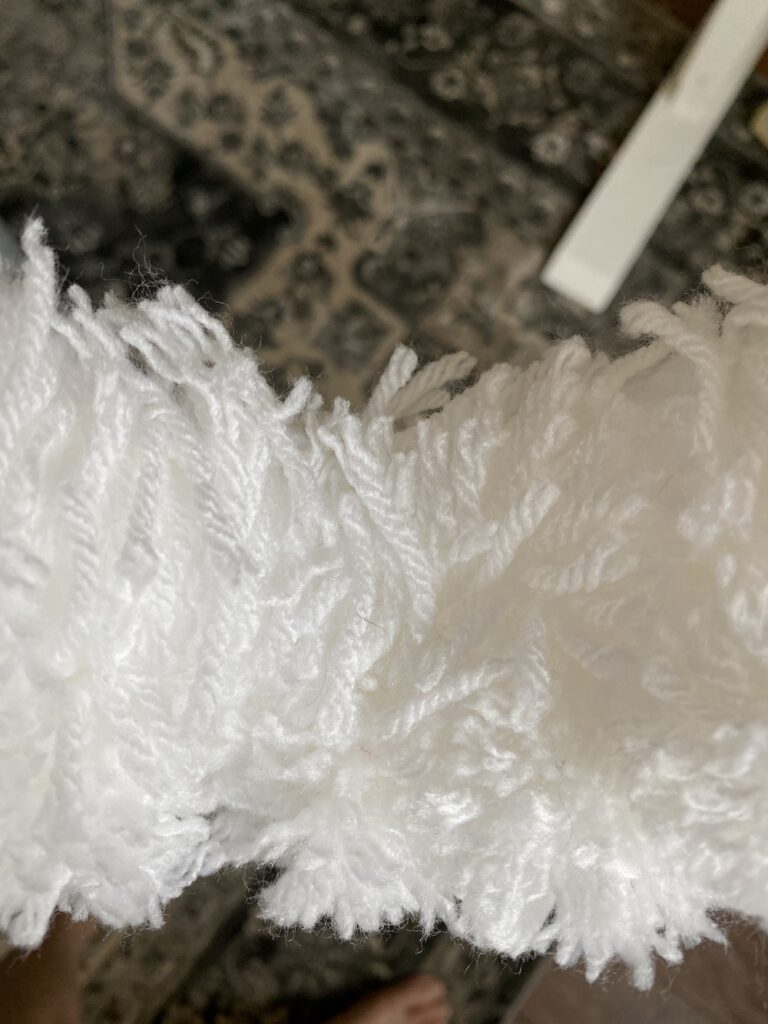 You can glue a sawtooth hanger to the back for hanging. I glued a small piece of yarn to the back to create what resemples a sawtooth hanger and it worked fine.