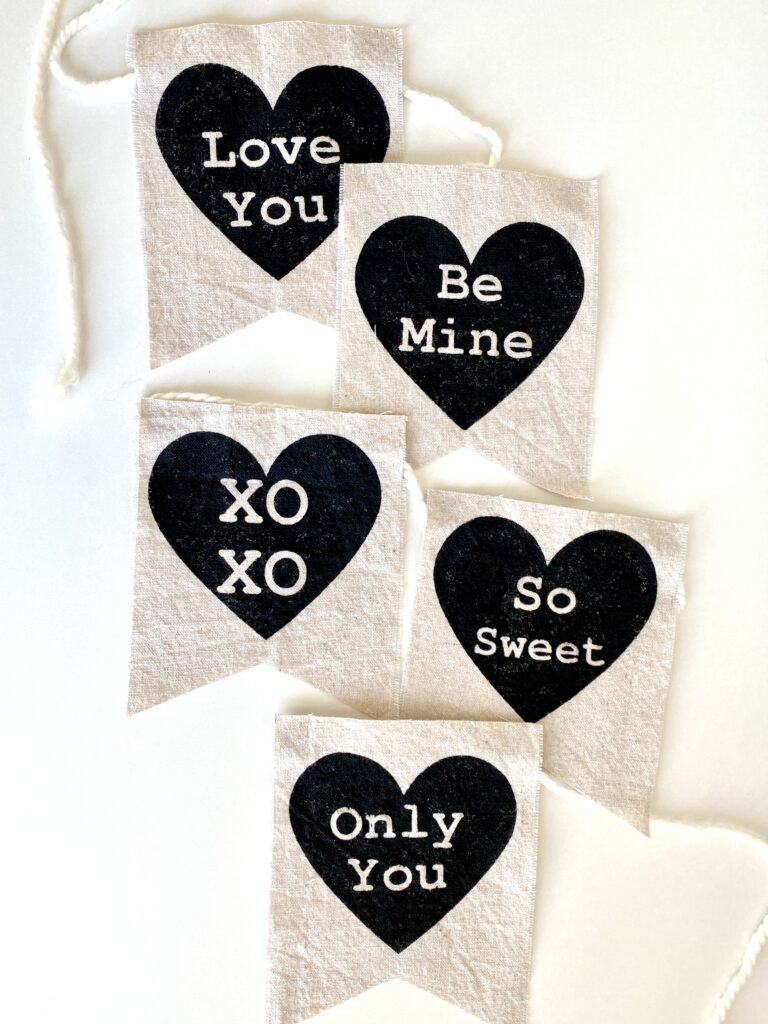 Make this Easy No Sew Banner DIY for Valentine's Day or any occasion with a Cricut, stencils, or even iron-on fabric.
*This post contains affiliate links which means I may make a small commission if you purchase something using one of the links. This is at no cost to you.
Things You'll Need To Make The Easy No Sew Banner DIY
Fabric – I used a painter's drop cloth
Stencils or iron on shapes
Paint and brushes
Yarn or twine for hanging
Cutting the Easy No Sew Banner DIY
When making the banner pieces, start with a rectangle, fold it in half. Line up the ruler with the points of the open side and about 1 1/2″ up the folded side. You don't want to angle things too much or the "V" will be too deep. To get a nice, straight edge, a rotary cutter is recommended. b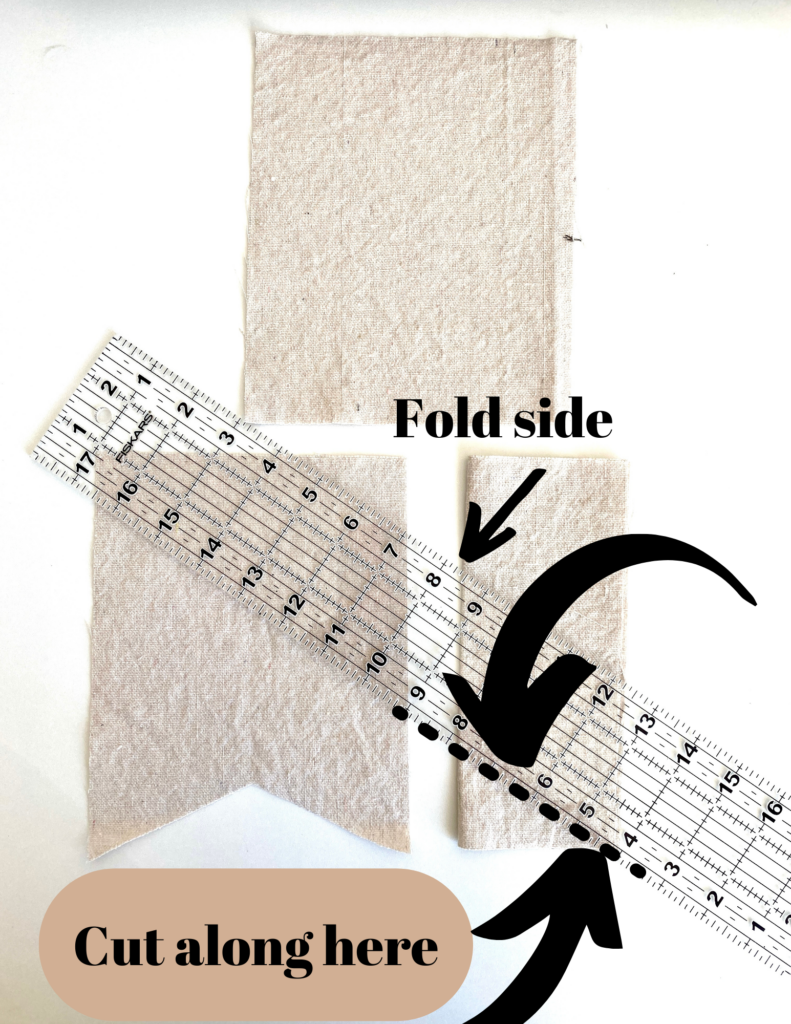 I glued two small rectangles onto the back. Only put glue at the top and the bottom of the rectangle so the ribbon or twine will slide through.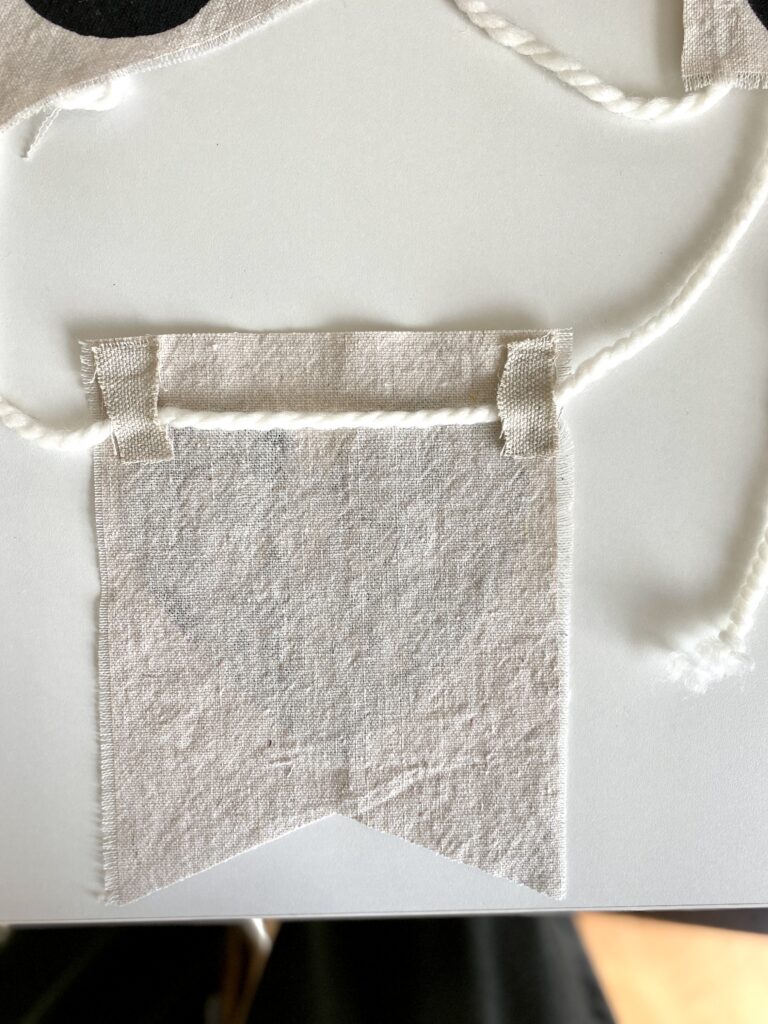 Make as many of these as you need to cover the width of your mantel, window, or wherever you plan to hang it. I decorated this one with stencils that I made with my Cricut. You could use any kind of stencils, iron-on shapes, or even hand paint things.
Painting Technique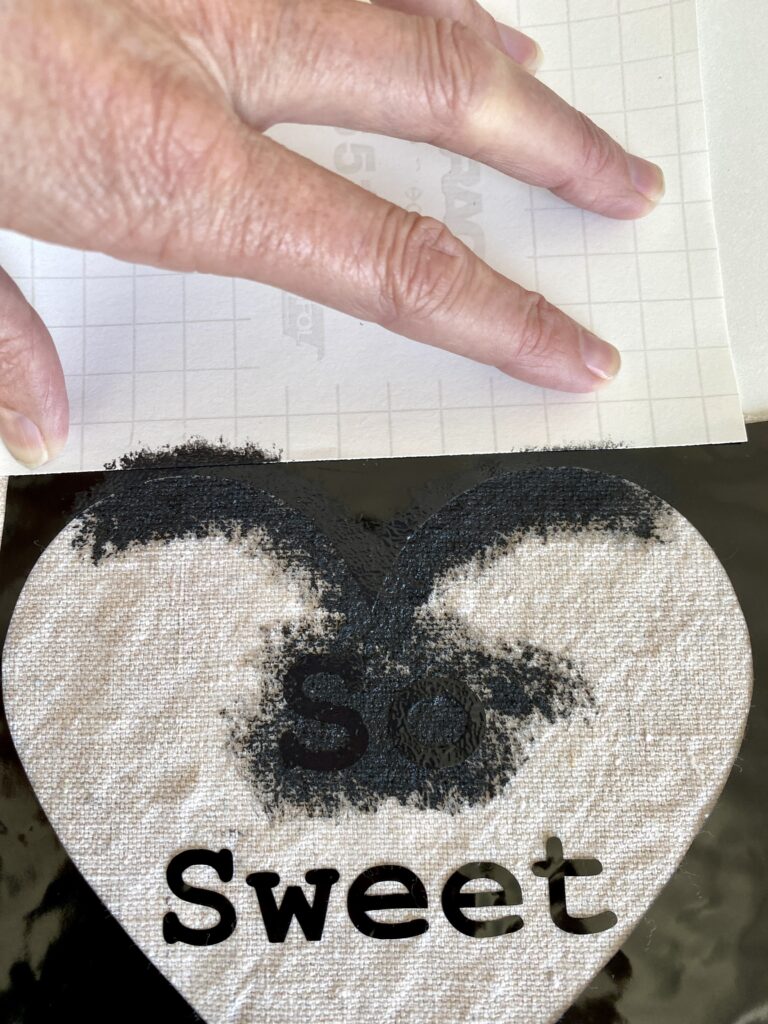 Using an up and down dabbing motion when applying the paint. Don't paint with a side to side motion or paint will seep underneath the design. Just dab the paint on and take your time. I cut my stencil a little short so I held a piece of paper along the top so I didn't get paint where I didn't want it. Use tweezers to pull the letters off being careful to wipe the tweezers and hands clean with each letter. Keep a damp rag next to you.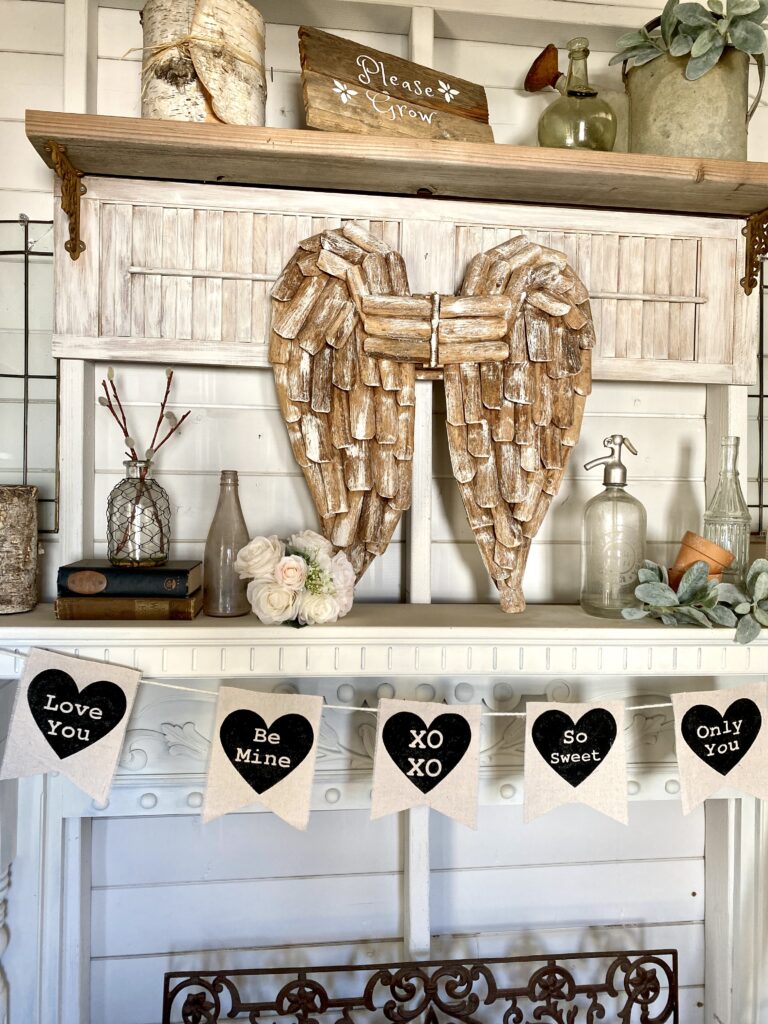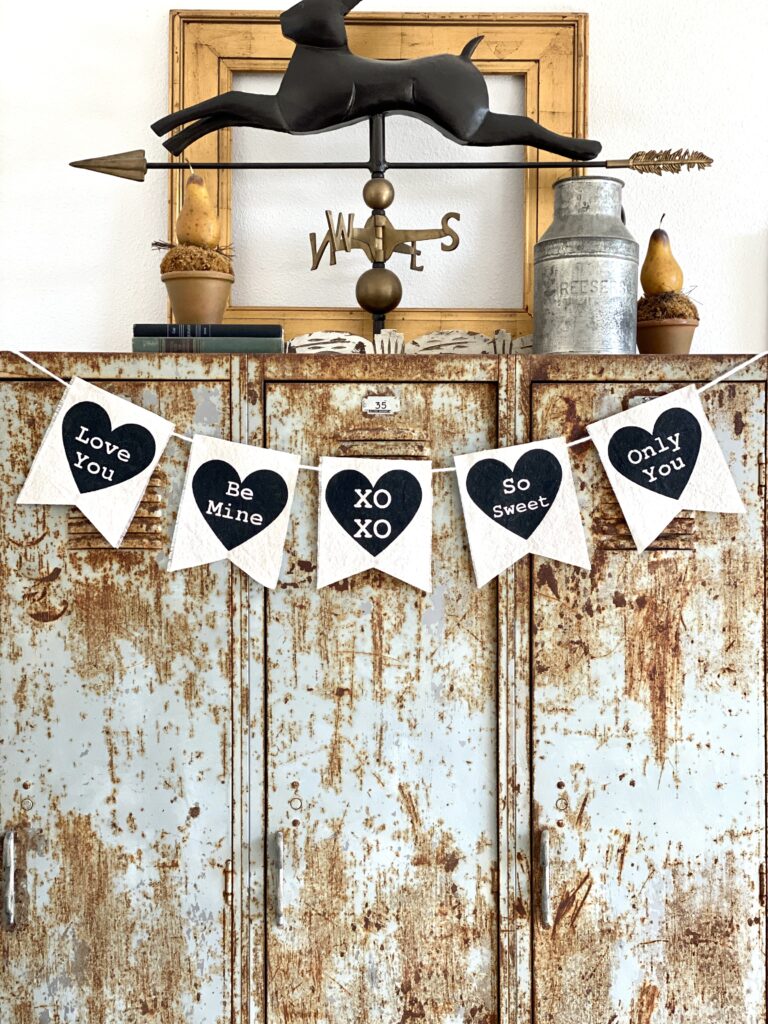 If you have any questions, please feel free to drop them in the comments below. Thanks for stopping by!
xoxo,
Denise